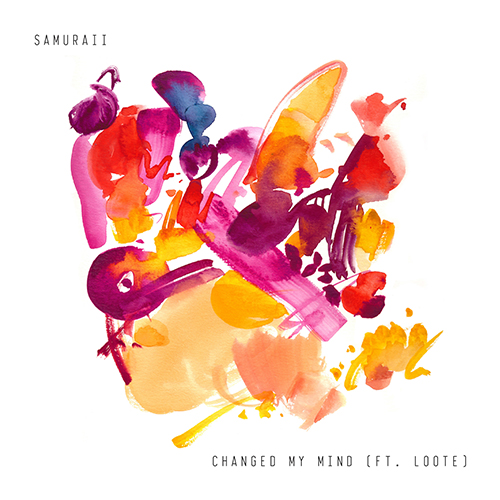 Rising to prominence via a number of attention-grabbing remixes (including one of Tove Lo's "Moments") is Samuraii. His work alerted the team over at Ultra Music and this led to them dropping Samuraii's debut on the label, "On Me."
And after a little while, the young Swede returns. He has another stellar offering in the form of "Changed My Mind." A pop-leaning slice of dance meets hip-hop and electronic, the track merges a load of influences with some incredible musical flavours.
A featuring appearance from the act Loote gives this one vocal character. "Changed My Mind" will surely be another hit to add to the burgeoning beat-maker's catalogue of music, and there is more to look forward to more in 2019.
It's out now and you can stream/download it here.
About Samuraii 
Ultra Music has a knack for taking on some of the most gifted up-and-coming producers (think Kygo) and Samuraii is no exception. The 21-year-old producer's latest work, "On Me," is his debut single on the influential label and provides Samuraii with the perfect launch pad to share his captivating productions.
Opening with airy vocals and rhythmic snaps, the track quickly jumps into bopping beats and a rush of staccato synths, carrying the track into catchy pop-based chorus. The tune prominently features vocalist Iselin, who's also heard on releases by Alan Walker, including "Faded" and "Sing Me To Sleep".
While this is Samuraii's major label debut, it's hardly his first foray into music production.  The Stockholm-based producer first gained traction when he started remixing tunes from the likes of Tove Lo, Matoma, and Astrid S, totalling over 35 million streams as a teenaged producer. A remix of Haux's "Caves" got the producer's sound into the ears of fans everywhere, collecting over 10 million streams and earning the tune a max rotation spot at SiriusXM Chill. Now, Samuraii calls the shots on his debut single "On Me", mixed by Miles Walker, whose repertoire includes working with Kygo, Meek Mill, and Steve Aoki.
Follow EKM.CO on:
Spotify
Soundcloud
Youtube
Facebook
Twitter
Instagram
Looking for music promotion?
Submit Here