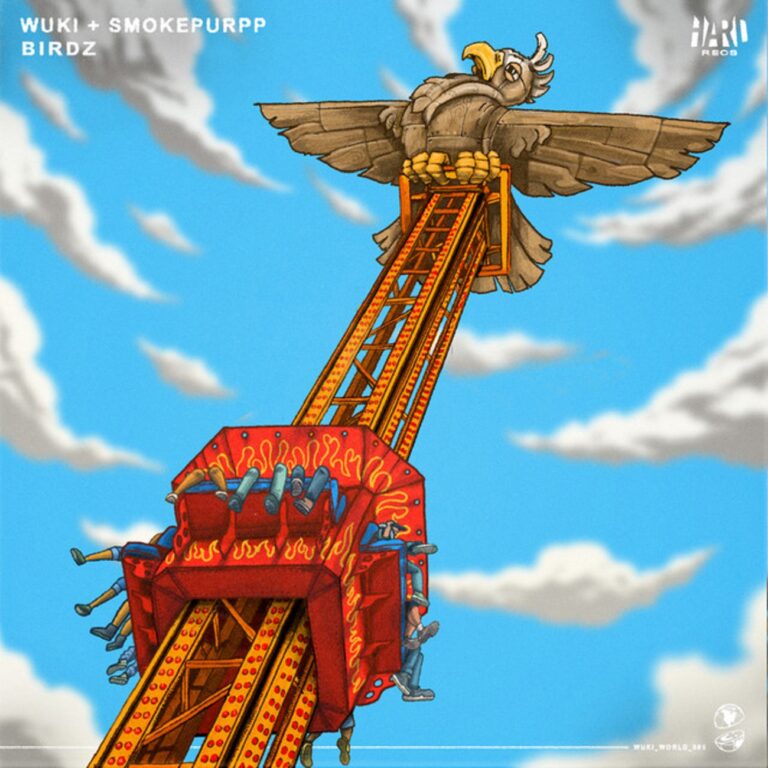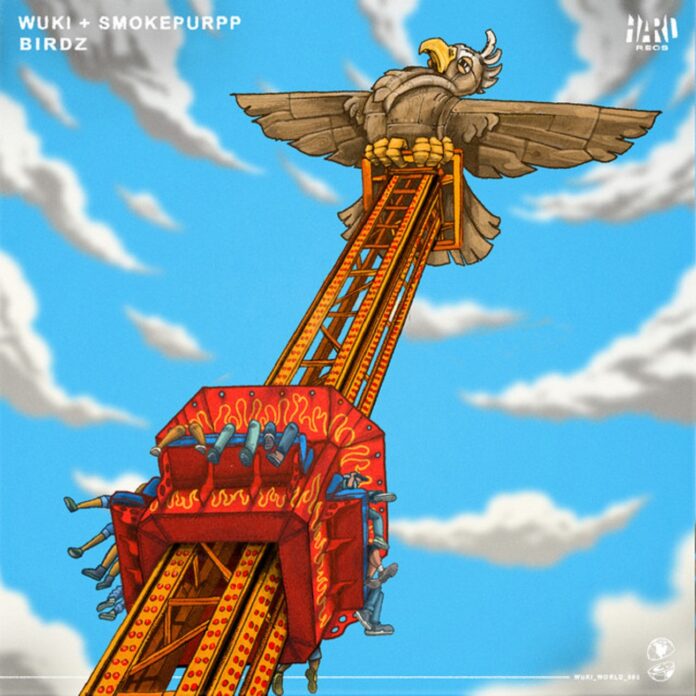 'Wuki's World,' the forthcoming Wuki album, is already a star-studded affair with bang-on collaborations, lit rap skills, and killer beats. The long-awaited Wuki album will be released on HARD Records, and the latest single, Wuki x Smokepurpp 'Birdz' is now available everywhere. It is a heavyweight Trap heater, nothing surprising there from the bass maestro Wuki. The Grammy-nominated producer has been delivering one fiery hit after the other and this tune is no exception. This new Smokepurpp music is an indulgent pulsating cut that hits all the levels of adrenaline-spike. We can't get this tune out of our heads and we are loving every second of it!
Wuki x Smokepurpp 'Birdz' is a blend of edgy-textured elements bolstered with dope rap vocals and fluctuating momentum. This new Smokepurpp music shows the Miami-based artist's adept skills at slamming the swerving tempo into mind-numbing sonic dimensions with his sharp flow and on-point bars. The raw melody has an energetic and palpitating aura that will leave the listeners comatose. The buzzing and heart-tumbling cadences of this HARD Records release are exceptionally well-done. Like all tracks on the Wuki album so far, 'Birdz' is a trippin' affair that will send you on a sensory overdrive.
What do you expect when two next-gen artists who are making big waves with tracks like 'Shut up' by Wuki and Purpp's 'Said Alotta things' or 'Gelato' come together? A passionate bass-heavy and festival-ready composition with warped and swiveling kicks pumped over catchy verses is what you get. 'Birdz' by Wuki x Smokepurpp is all that and more! Issued on HARD Records, this song has a jubilant vibe that transverses between booming and rippling horizons. This thunderstruck song is structured with dark bass, crashing percussion, and striking drums that will leave you reeling in the after-effects.
This new Smokepurpp music is a stimulating Trap gem that is made to drive the crowds into a frenzied state. We are absolutely ecstatic over the intense rap skills and explosive production game on this Wuki x Smokepurpp release. The highly anticipated Wuki album already feels like a classic with rave-ready tracks like, 'Birdz.'
Stream 'Wuki x Smokepurpp – Birdz' on YouTube below!
Streaming Options:
Wuki x Smokepurpp – Birdz Apple Music
Wuki x Smokepurpp – Birdz Spotify
Wuki x Smokepurpp – Birdz Soundcloud
Wuki x Smokepurpp – Birdz FREE DOWNLOAD
Wuki x Smokepurpp – Birdz Download
More Streaming Options HERE.
---
More About Wuki:
Wuki is the genre-blending solo project of Los Angeles-based producer Kris Barman. Influenced by the sounds of Detroit ghettotech and Chicago footwork scenes, Barman's ability to seamlessly mix booty, breaks, electro, and house into hard-hitting club-shakers has become a trademark of the Wuki sound. The ever evolving Wuki, has done official remixes for some of Electronic Music's top artists including for The Chainsmokers, RL Grime, Kill The Noise, Galantis and has releases on notable imprints such as Mad Decent, OWSLA & more. He is now back with his latest release, a Wuki x Smokepurpp collaboration!
More About Smokepurpp:
Born in Chicago in 1997 but later relocating to Miami, Florida, Omar Pineiro initially tried his hand at producing, wanting the fortune of a lucrative entertainment career but none of the attention of the limelight. After a few false starts under various monikers, Pineiro took to rapping over his own beats when no one else was interested in using them. Drawing on the influence of rappers he loved growing up, like Lil Wayne, Chief Keef, and Young Thug, he took the name Smokepurpp and started posting his tracks online while still in high school. Around this time he forged friendships with other rappers such as Lil Pump, and eventually dropped out of school in his senior year when his music career began taking off. By age 18 he'd gained some exposure for songs such as "Samsung Jumpin'" and "Ski Mask," which scored millions of plays online. International touring soon followed, as did a record deal with spotify:search:label%3A%22Interscope%22 subsidiary spotify:search:label%3A%22Alamo+Records%22 in 2017. While working toward an official debut, Smokepurpp flirted with the idea of changing his name to Lil Water and released his Deadstar mixtape in September of 2017. Bless Yo Trap, a joint project with Canadian hitmaker Murda Beatz, followed in 2018.