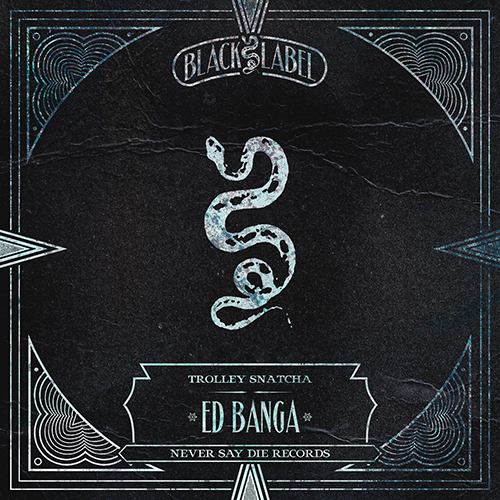 Being released via the ever consistent Never Say Die: Black Label and – even better – as a free download, SkisM calls on long-time collaborator and fellow dubstep/bass music legend Trolley Snatcha for this rip-roaring slice of gutter funk.
Trolley Snatcha unleashes "Ed Banga." a raucous fusion of rock overtures which builds slowly and gradually with restrained guitar riffs. "Ed Banga" builds that anticipation with drum hits and filtered vocal chops before it turns decidedly ugly – metallic riffs and whirring lead synths make this one stand out a country mile in the club. But you can't forget this is Trolley Snatcha, whose production has always stood head and shoulders above the rest.
This is out now and you can get your free download of Trolley Snatcha – "Ed Banga"  here.
Follow EKM.CO on:
Spotify
Soundcloud
Youtube
Facebook
Twitter
Instagram
Looking for music promotion?
Submit Here