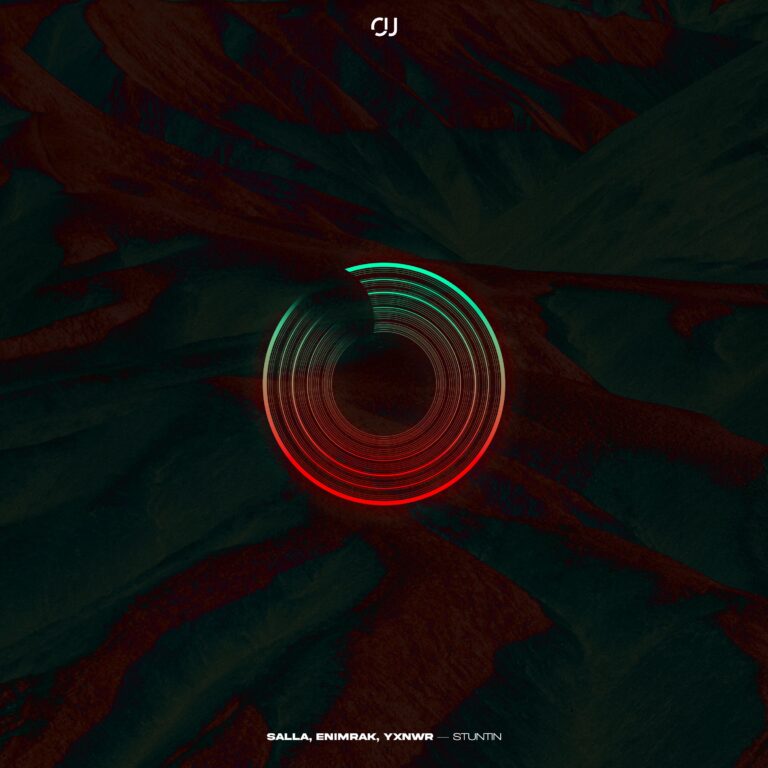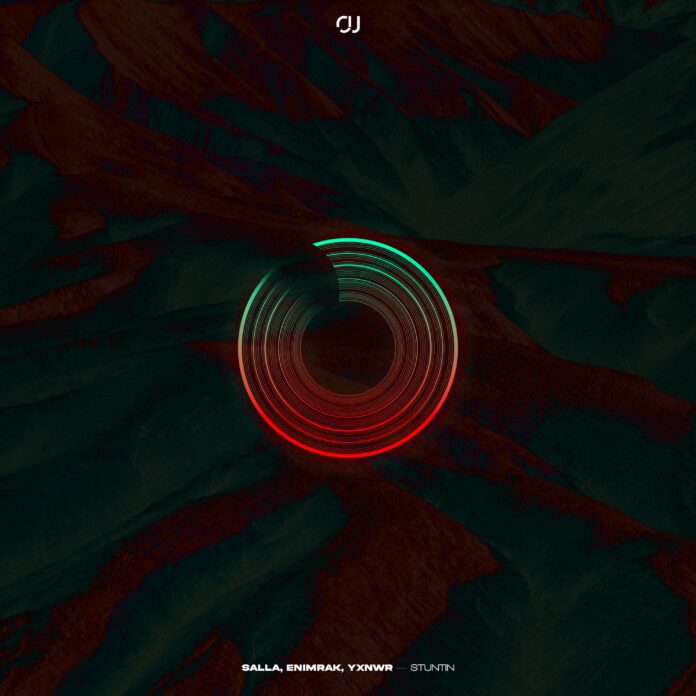 salla, EnimraK and yxnwr are three producers whose music is far beyond their years. Individually, they've started making big waves on SoundCloud. Each young producer has their own unique sonic twist, but they've managed to combine all of them in their new track 'Stuntin'. Outsiders Paris have signed the new Future Beats track after discovering the artists on Twitch. The label's ear for new and unusual sounds hasn't led them astray on this signing. 'Stuntin' is as energetic as it is different. 
'Stuntin' kicks off with some horror movie ambience. It's interrupted by some wild and unexpected vocal chops. It's difficult to tell what's going on as the voices are also interwoven with some industrial metallic sounds. A quickening of the clap sample brings us to the drop. At this point, you'd be forgiven for thinking this was a Dubstep track. But everything changes when salla, EnimraK and yxnwr put their foot on the gas. They've paired their individual, off-the-wall sound design with hard-hitting minimal drum work. There are elements of Trap but this track defies the definition of just one genre.
Outsiders Paris is a label of the future. Their varied portfolio of tracks is a testament to their overall approach to A&R. When more young producers are using live streaming platforms to showcase their work, it makes sense to look for new talent there. salla, EnimraK and yxnwr are ahead of the curve, not only in terms of their music, but in terms of their PR too.
We're hoping that this pan-European collaborative effort won't be the last. New Future Beats is difficult to find as it's still an emerging genre. It will get more support as new great artists and labels lend their support to it. In 'Stuntin', we can hear just how versatile it can be and we're looking forward to hearing what's next.
Stream 'salla, EnimraK and yxnwr – Stuntin' on YouTube Below!
Streaming Options:
salla, EnimraK and yxnwr – Stuntin Apple Music
salla, EnimraK and yxnwr – Stuntin Spotify
salla, EnimraK and yxnwr – Stuntin Soundcloud
salla, EnimraK and yxnwr – Stuntin FREE DOWNLOAD
salla, EnimraK and yxnwr – Stuntin Download
More Streaming Options HERE.
---
More About EnimraK:
Hi! My name is Carmine. I'm 18 y/o and I'm a producer from Italy. Music has always been my passion. I play the piano and drums since I was 8. I've been influenced by different genres, such as classical music, metal, rap, trap and electronic music. I started producing in 2015. At the beginning I only made beats, but as the time passed by, I began working on my sound design and my sound signature, creating what now is 'EnimraK'. Follow me on Instagram for an exclusive content and also constant updates on my upcoming music! (@prodenimrak) My latest release is with yxnwr and salla on Outsiders Paris.
More About yxnwr:
yxnwr is a 19 old Algerian artist from Béjaïa. He started producing when he was 15 years old. Today he produces different styles of music.