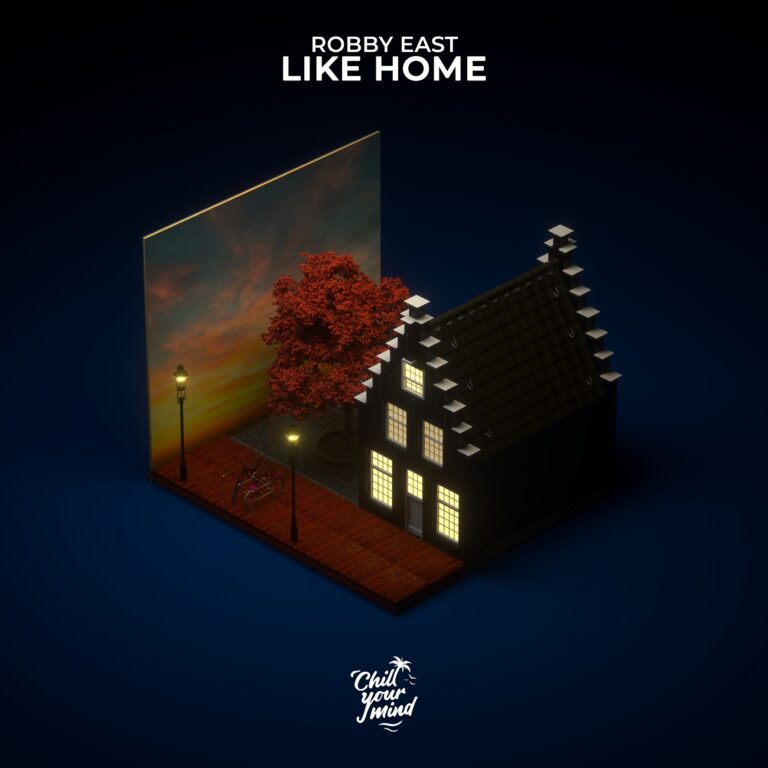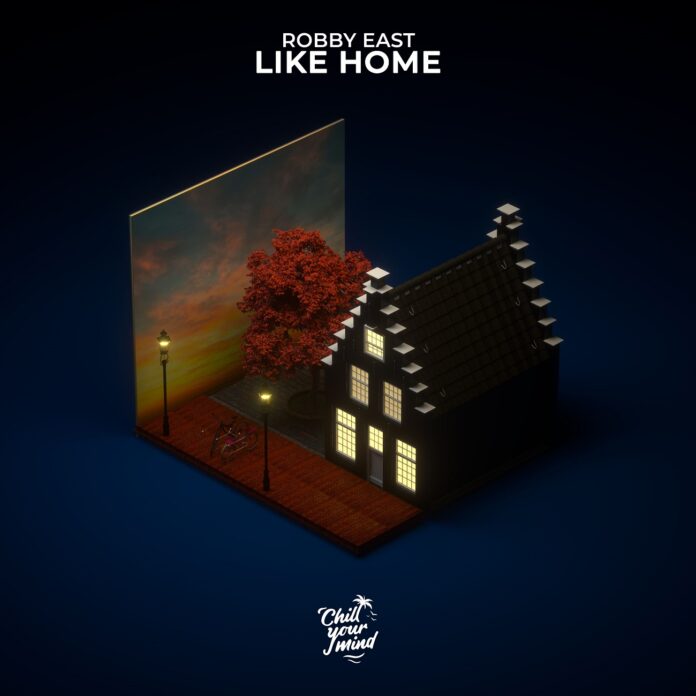 Are you feeling a little blue and would like to be in a headspace that feels close to happy nostalgia? Then the Amsterdam-based producer Robby East's brand of stunning Deep House music is just what you need. He just released his amazing new tune entitled 'Like Home' on ChillYourMind Records. East has a knack for amplifying the expressive elements of his compositions with organic melodies and a combination of classic instruments such as piano and violins. This new Chill House music is synced on similar current as well. The fuzziness and warmth of Robby East – Like Home will wrap the listener's senses in a safe embrace.
Issued by ChillYourMind Records, 'Like Home' is a comforting and alluring aura that will enamor your bearings. However, this new Chill House music is not just a fluff of hazy clouds. It also features moments of sharp and infectious electricity. East has treated this track with intricate synths and lo-fi textures that are strewn over rhythmic throbs and kicks, bringing the song closer to a edgier momentum. The sensuous vocals and buzzing bassline on Robby East – Like Home inject a convulsive life into the cut, supported perfectly by beautiful arps and melodic strings.
The top line on this new Chill House music gem is softly stimulating and flamboyant. Rolled out via ChillYourMind Records, this song is filled with silky and lush soundscapes that are wrapped in the euphoria of shooting percussions and hi-hats. The hooks and dips on Robby East – Like Home land with radiant energy that will hum through your core. This jaw-dropping combination of melancholic ambiance and pulling upscale tempo is dragged through the intricate play of lush keys. 
Robby East – Like Home buries its tipping tentacles in the listener's consciousness, transporting them to an imagery that feels absolutely like home. The lilting cadences, addictive progression, and unrelenting atmosphere take the center stage in this Deep House gem. East has carved a spectacular tune that will cast its spell on you, rejuvenating your mind, body, and spirit with refreshing energy. 
Stream 'Robby East – Like Home' on YouTube below!
Streaming Options:
---
More About Robby East:
Coming from a musical household, Robby East was pushed towards music at a young age. He started playing piano and guitar in his young years and moved towards producing when he was fourteen years old, inspired by other young producers from his hometown in The Netherlands, such as Martin Garrix. After trying out several genres, he found his sound in future house, a genre that invites to create music that pushes the boundaries of house music. Through his creative melodies he intends to communicate emotions, amplied by the usage of organic instruments like violins. The future house audience quickly welcomed his melancholic sound and has kept supporting him throughout the years. Robby has released music on Oliver Heldens' imprint Heldeep, Future House Music and Proximty and has been supported by Tiësto, Martin Garrix and Don Diablo amongst others. While exploring and developing a unique style, Robby East enjoys giving back support and sharing his knowledge with aspiring producers.