Kuala Lumpur's Trance, Tech Trance, and Hard Trance scene just keep flourishing and delivering top international artists! Only a few weeks after "UNLIMITED" (with Scot Project, Giuseppe Ottaviani, Sneijder, Chris Schweizer, and Shugz) the Malaysian capital is hosting another solid Trance event! This time Reizen Asia teamed up with two powerhouse promoters; TranceFrom Malaysia and PRIME Entertainment, to bring you one of the strongest Tech Trance labels in the game, SKULLDUGGERY!
The epic night will be held at Zion Club on 26 April 2019 and will welcome SKULLDUGGERY's big boss man, Greg Downey alongside Alex Di Stefano and Stoneface & Terminal.
If you don't already understand why this event is so legendary, here are a few reasons why:
*Greg Downey (head honcho at SKULLDUGGERY) is supported regularly by the likes of Armin van Buuren, Gareth Emery, Paul van Dyk, Ferry Corsten, Sander van Doorn, and many many more!
*Alex Di Stefano has released songs on huge labels such as VII, In Trance We Trust, Who Is Afraid Of 138?!, Subculture, Kearnage Recordings, and Outburst Records. He also played at Tomorrowland, Dreamstate, Luminosity, ADE, and EDC (just to name a few).
*Stoneface & Terminal are famed for their high-energy sets that fascinate crowds all over the globe.
The event will also be supported by local favorites misterAriffin, Ramsey Westwood and Vision X.
SKULLDUGGERY is another event not to be missed for fans of Trance music in South East Asia!
Watch the SKULLDUGGERY night teaser below and get ready for an epic night of Trance music!
Get to know the artists performing at SKULLDUGGERY!
Greg Downey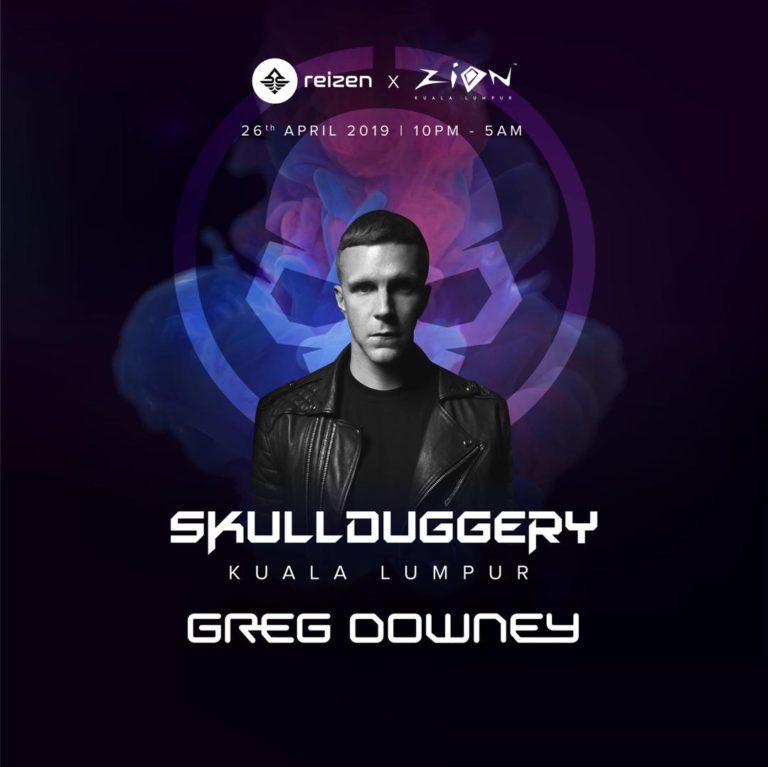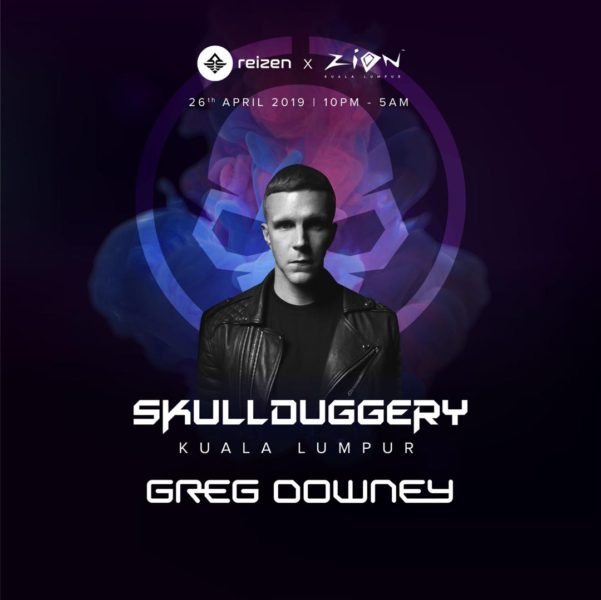 Having graced the decks on almost every continent, the Belfast born Greg Downey is no amateur when it comes to the art of DJing. Having impressed the promoter of Gategrasher while playing at an afterparty in Ibiza, Greg was asked to play at Space the following week. Very shortly afterward, Greg broke through the UK trance scene playing at major shows such as Gatecrasher, Godskitchen, Slinky, Inside Out, Goodgreef, and Passion. What was every aspiring DJ's dream to travel the world soon became a reality for Greg. He was crisscrossing the globe flying from New York City to Sydney to Ibiza to Shanghai to Buenos Aires to London playing to massive crowds.
Greg recorded his first "Live As album" on Discover from the mega Planet Love festival in Northern Ireland, which captured Greg's energy as a DJ and was featured as "Album of the Month" in Mixmag. Soon the prestigious BBC Radio One came calling and Greg appeared as a guest on Eddie Halliwell's radio show. It came as no surprise when Greg was voted into DJ Mag Top 100 poll coming in at number 82. This was a huge accomplishment for such a young talent.
Wanting to explore the darker side of his sounds, Greg developed his R.I.C.O alias to bring out the deeper underground techno sound. As Greg explains, "I think it's good to try new things and to develop yourself in the studio, I love growing as an artist and developing," after receiving great feedback from fans and fellow DJs of the tracks released under the R.I.C.O alias. Game Face and Afraid Of The Dark have been firm favorites of Markus Schultz featuring on his Global DJ Broadcast show several times. Greg's diversity also saw him snapped up by Gareth Emery's Garuda for his debut release with Crazy For You in 2012.
Greg Downey's new brand and record label Skullduggery steps into the future with precise, powerful underground music of epic proportions. Skullduggery as a label has stamped itself as one of the strongest tech trance outfits in the scene. A brand that prides itself on consistency and quality of the utmost impeccable sonic standards. Built around a handful of standout artists and friends who are known for setting the bar higher, Skullduggery is now a far-reaching family and platform that encompasses a label, live shows, fashion and of course a global community of like-minded people who are at the core of who they are and what they represent.
Supported regularly by the likes of Armin van Buuren, Gareth Emery, Paul van Dyk, Ferry Corsten, Sander van Doorn, Above and Beyond, Greg's many achievements, alongside his outstanding technical ability will ensure he continues to reach great heights.
Alex Di Stefano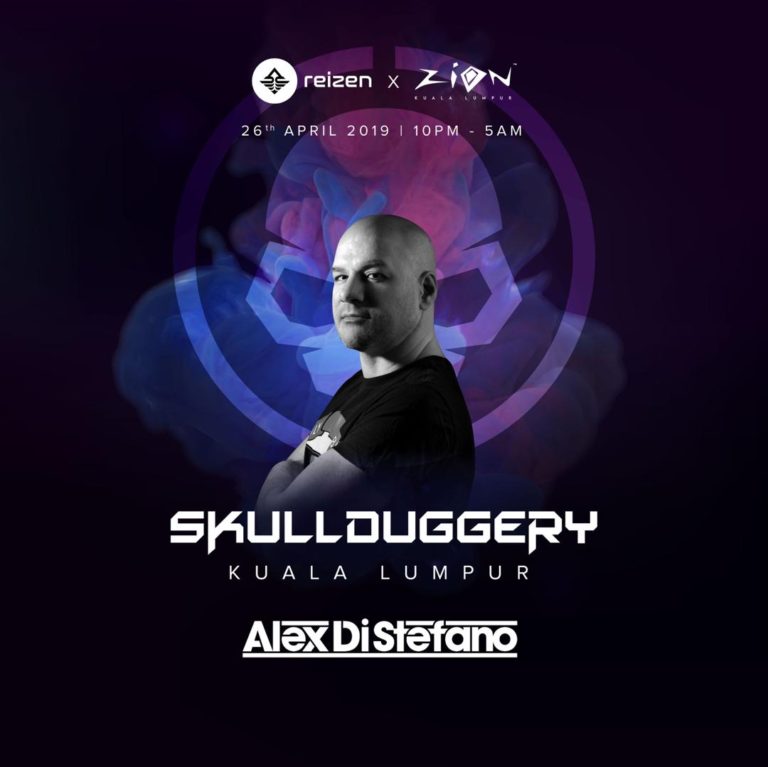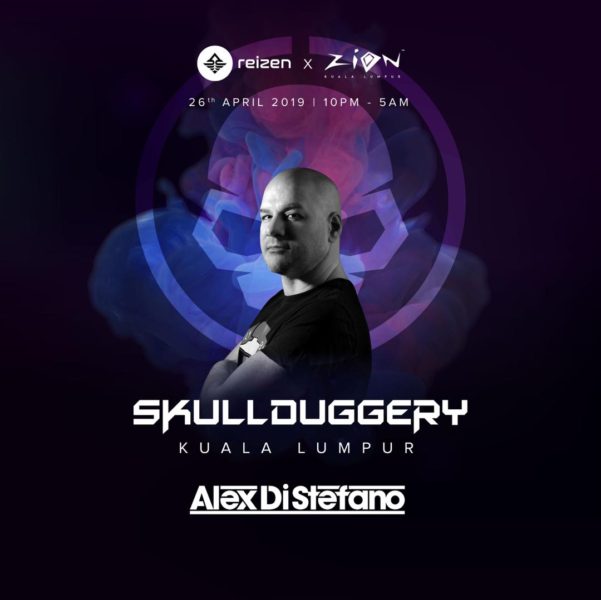 Alex Di Stefano, a producer of over twenty years experience, is bringing a breath of fresh air to the electronic dance music scene with a unique style of techno-trance combined with a large musical knowledge of past and present. It's fair to say Alex has created a huge impact in a short space of time and is widely regarding as one of the hottest properties within his genre.
In 1994 Alex produced the first Italo-dance single under the alias "DayDream" entitled "Thinkin' About You" which gained major success throughout Europe. A year later came his second single "DayDream – Through The Night", from this release, Alex gained recognition from the most well-known Italian labels such 'Next Records', 'Red Music', 'X-Energy' and many more!
Alex's desire to try new sounds and experiences did not stop, he decided to give a further boost to his career by moving to Rimini in Northern where he knew he would have many more opportunities such as a new residency. It was here that Alex's music style evolved to a more techno-trance sound. Alex stood out immediately on the Adriatic Coast, considered by many the second Ibiza, it was here in 2002 when he performed in one of the most famous Italian clubs "Cocoricò", his performance had the Italian scene speaking his name in high esteem.
In less than a year Alex was headhunted to be part of a well-known production team "Digital Team Studio – Rimini" where he worked for 4 years releasing hit records such as 'Mash – In Your Arms', 'Mash – One Day', 'Mash – Oak Island', 'Mash – Be My Girl' and many more.
Considering his experience as a producer and numerous productions released under different aliases, Alex decided to focus on his career as a solo artist in 2007, starting to release tracks in a more minimalist style which evolved itself to what we call his Tech-Trance Style of today.
His diversity as a producer marks a turning point in Alex's career which has seen him release tracks for many well-known labels such: VII, Armind (Armada), In Trance We Trust, Who Is Afraid Of 138?!, Subculture, Kearnage Recordings, Outburst Records, Skullduggery and many more.
Alex's productions are touching the major labels, producers, promoters and clubbers, getting excellent results in all major digital stores and support from industry figureheads such as by Armin van Buuren, Aly & Fila, Simon Patterson, John Askew to name but a few, not to forget that he joined the VII crew.
He has performed for global brands such as Subculture, Open Up, VII, Digital Society, In Trance We Trust, J00F Editions and has played at world-renowned venues such as Tomorrowland, Dreamstate US, Luminosity, ADE (In Trance We Trust), EDC Orlando (Dreamstate Stage), Exchange LA, Avalon Hollywood, The Gallery (Ministry of Sound), Circus Montreal, Koko London and many more
A DJ / Producer with very wide freedom of musical expression, always looking for innovative sounds, following no particular style, only updating his musical knowledge and without ever abandoning atmosphere for a Trance, Tech world that has been hit by commercialism. All this makes Alex a future icon for the electronic dance music industry.
Stoneface & Terminal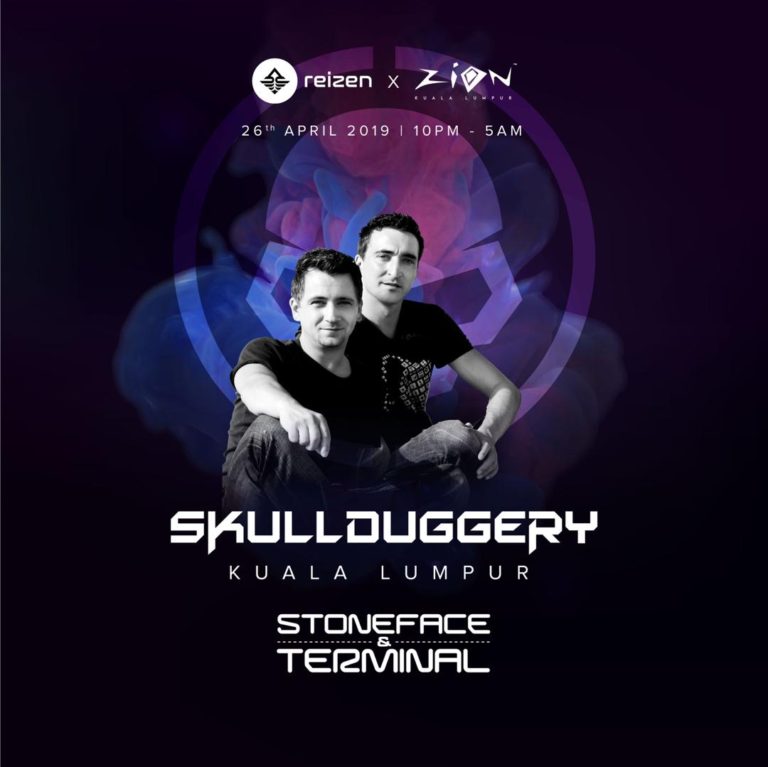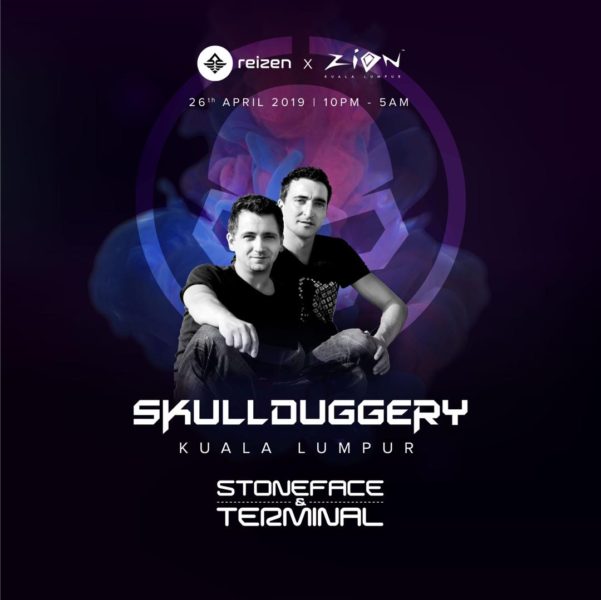 Henry and Matthias, better known as Stoneface & Terminal are a dynamic, German DJ duo with a long list of releases and remixes under various aliases, on a high profile labels. Their productions are hammered by the likes of Paul van Dyk, Tiësto, Armin van Buuren, Ferry Corsten, Above & Beyond, Markus Schulz to name but a few, securing a career which has been on a consistent upward trajectory over recent years.
In 2004 Henry and Matthias founded their label Electric Department Records and brought up tracks like 'Merkur', 'Sidewinder' and 'Summerscape/Miami'. Paul van Dyk chose 'Merkur' for his exclusive DJ MAG Mix-CD. Their imprint has provided a home for a number of their side projects including Gundamea and Lichtengard as well unleashing a wealth of fresh and talented acts.
After 4 releases on their own label, Henry and Matthias signed to one of the world's leading trance-labels Euphonic and teamed up with labelmate Ronski Speed to create 'Incognition / Drowning Sunlight'. 'Incognition' received support from the elite and became one of the biggest club hits in 2005. In 2006 'Venus' followed and was chosen by Armin van Buuren for his "A State of Trance" CD-Compilation + Vinyl-Sampler. Also in 2006, the 'Earth EP' was released and Giuseppe Ottaviani made a remix of 'Super Nature'. As remixers, Stoneface & Terminal have also been hot in demand, delivering crafted remixes for Bryan Adams, Armin van Buuren, Ferry Corsten, Above & Beyond, Gareth Emery, 4 Strings to name a few.
As DJs, Stoneface & Terminal are famed for their high-energy inducing style. With a dominating power in their sets, they have built the foundations to fascinate crowds all over the planet, taking over stages across the USA, Malaysia, East Europe, UK, Sweden, Canada, Mexico, and Australia.
In June of 2007, Stoneface & Terminal released their first artist album called 'Wide Range'. On this album, Henry & Matthias showed their multifaceted passion for electronic music in full effect. With three tracks including vocals from singers such as Sylvia Brandse, Denise Rivera (both in cooperation with Raz Nitzan & Adrian Broekhuyse) & Alexander Perls. Adding to the package were special versions of their well-known tracks such as 'Another Day', 'Super Nature' and 'Drowning Sunlight'. As the album title suggests, 'Wide Range' incorporated a musical style floating between different sounds and styles, from relaxing grooves, vocal-focused hits to energy loaded club tracks. In August of 2007, Stoneface & Terminal compiled and mixed Vol.5 of the well-known US Compilation 'This is Trance' on Water Music Records.
In 2014 they released 'Be Different', Stoneface & Terminal's second artist album. Over a year in the making, the album proved once more that two friends from school can go on to create musical craft. 2014 also marked the year the pair collaborated with heavyweight Paul van Dyk. Released on Ultra, 'Follow Me' caught waves of success and showed the duo's ability to construct high-quality material with the industries elite.
Turning up the heat in 2015, Henry and Matthias unleashed an unstoppable collaboration with Aly & Fila titled 'Universelab' as well as their '10 years Stoneface & Terminal' celebration with a special album which contained some of their biggest hits and recovered mixes. It also marked the year Henry and Matthias reactivated their label Electric Department Records and provided a home for their side project Gundamea which provided a voice for their deeper shades of dance music as well as more Trance focused elements. Showcasing more unique qualities to their sound, Gundamea's remix of Armin van Buuren and Mr Probz's 'Another You' has gone to do make its rounds across airwaves with a spin by Markus Schulz on his Global DJ Broadcast.
Moving into 2016, Stoneface & Terminal's continued their impressive studio output, with releases on labels including Perfecto Records, Flashover, FSOE -including Beatport Trance #1 'Hypogean'- and many more. With a finely picked selection of shows in 2016 taking them to locations such as The Netherlands, Germany, Czech Republic, and the UK, the path of success carries on for Stoneface & Terminal.
Tickets:
Pre-sale Phase 1 ticket – RM80 [1x complimentary drink]
Pre-sale Phase 2 ticket – RM99 [1x complimentary drink]
Door sale – RM110
Available at:
Buy your SKULLDUGGERY tickets via Event Bee: reizenasia.eventbee.com
Hotline: +60 12-360 1231
Facebook:
Reizen ASIA: https://www.facebook.com/reizenasia