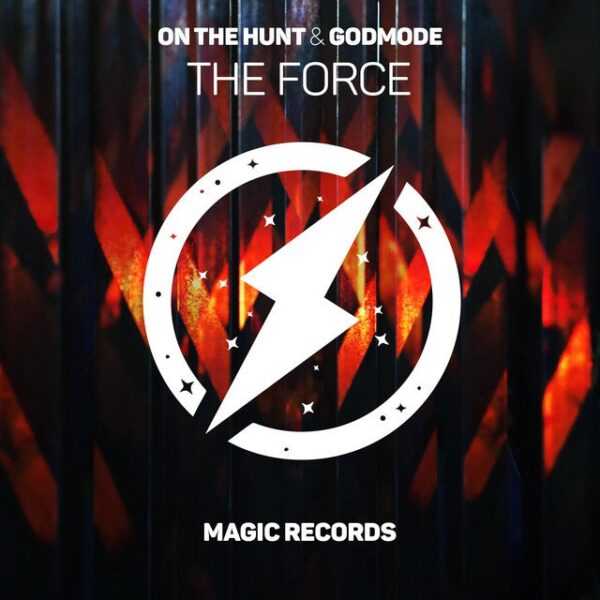 ON THE HUNT's popularity exploded when she released her super successful song, 'Gorgon' with ESAE in 2019. The song generated over a hundred thousand hits on different audio streaming platforms. She has also opened for stars like DYLN and QUIX. This San Francisco native has now collaborated with GODMODE to release her new powerful Trap anthem, 'The Force.' Issued on Magic Records, it is a bass-driven song that will inject adrenaline straight in your veins.
ON THE HUNT and GODMODE have proved to be indestructible on their new collaborative track 'The Force'. Released by Magic Records, the song is a lyrical banger that oozes quality and excellence, making it a winner on all counts. This festival inspirited tune explodes with deliciously arranged fierce rhythms and vivacious riffs. She has constructed the track exceptionally well that flawlessly complements the energetic rap flow of GODMODE.
'The Force' by ON THE HUNT and GODMODE come storming in with pulsating percussion and swirls that fizz wildly. The track is decorated with astonishing keys, hypnotic waves of trunk-rattling rhythms, and enchanting synths all of which are fused magnificently with lethal basslines, creating a powerful aura. This song is unified by its exceptional vocal polish yet it is gravelly aesthetic and hard-hitting.
GODMODE went all-in on 'The Force' and dropped some sick bars, impressing the listener with his impeccable rapping skills. His vocals are layered excellently over the production of ON THE HUNT. It is a hard-edged tune that gives off a tempestuous feel. This Magic Records release has two highly creative and intense drops that are designed in a way to get the crowd all charged up. These two extremely talented artists have really upped their game with this track and we hope that they collaborate again soon to bring us more of such explosive tunes.
Stream 'ON THE HUNT & GODMODE – The Force' on YouTube below!
Streaming Options:
---
More About ON THE HUNT:
ON THE HUNT (aka Isabella Cai) is a DJ/producer from San Francisco, California who has quickly become an artist to watch in the bass trap music scene. Her tremendously successful track "Gorgon" with ESAE has gained over 250k streams on spotify and youtube, as well as being featured in numerous mixes with collectively over 2 million streams. The rising act has caught the eye of many across the industry with her uniquely bass-boosted, gripping productions. She has opened for names like QUIX and DYLN and appeared on numerous playlists curated by global tastemakers such as Liquid Stranger, Tribal Trap, BonHaus, and more. With her extensive background in music and ability to adapt quickly to new styles and create versatile, captivating soundscapes, ON THE HUNT shows immense promise for 2020 and the years to come.