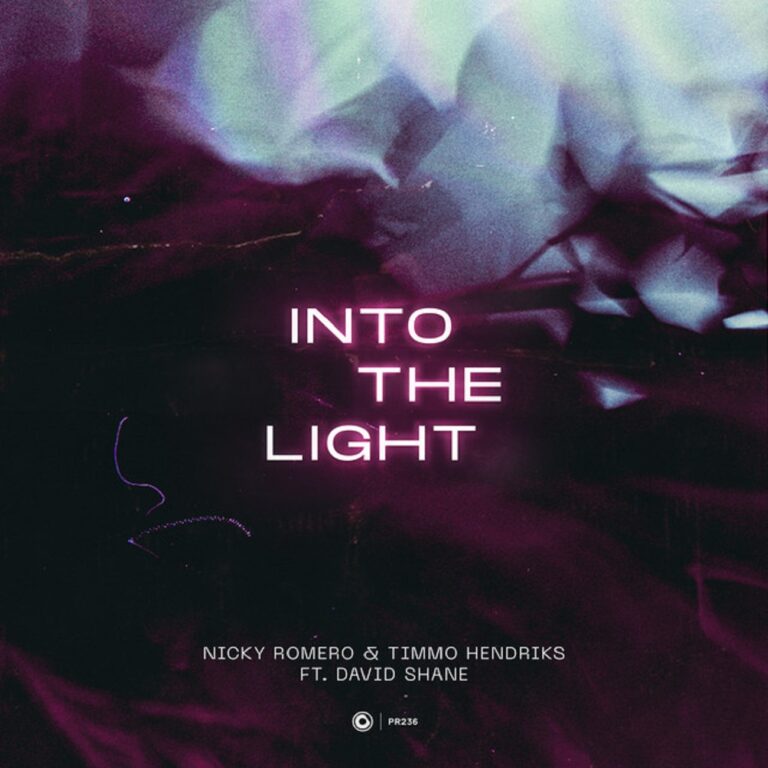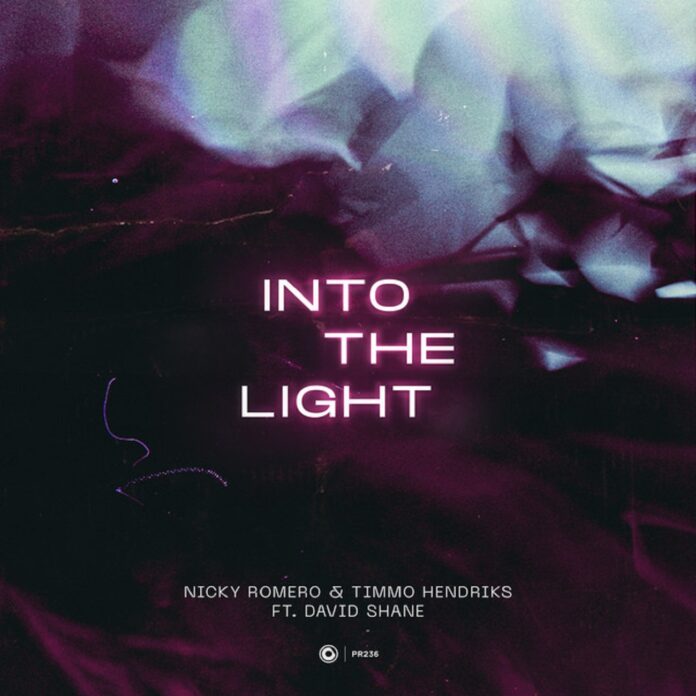 Flashy, upbeat, and progressive hooks are some of the signature elements of Nicky Romero's music. Throughout the last year, he had us bouncing and moving to his lyrical anthems such as 'Lovefool' and 'Nights with You.' Now, he has released a collaborative track titled 'Into the Light' with Timmo Hendriks and David Shane. Released on his label, Protocol Recordings, this new Timmo Hendriks music is a true EDM gem that oscillates between melodic and pulsating momentum.
'Into the Light' crafts a fogged-up sonic realm for the listeners. This new Timmo Hendriks music is a pure heart-stealing number that finds its emotive quotient in the soulful and entrancing vocals by David Shane. On this addictive tune, Romero and Hendriks have loaded up a fusion of euphoric melodies and clinging hard-hitting pulses with just the perfect balance. Issued via Protocol Recordings, it won't be a surprise if this song goes on to smash the Beatport EDM charts. 
Nicky Romero's 'Into the Light' with David Shane & Timmo Hendriks is a magical tune that will make you feel the tinge of love. This track is designed with ecstatic build-ups and spellbinding breakdowns that give the song an infectious energy. This new Timmo Hendriks music boasts a propulsive vibe and exquisite production value that results in a stunning listening experience. Romero is a genius when it comes to composing uplifting EDM music. You might not be aware of this, but he has also ghost produced songs for artists like David Guetta. If you want to know more about what he had to say on the ghost producing subject, make sure to check out his interview HERE.
'Into the Light' features catchy hooks, swirling cadences, and compelling vocals by David Shane. We're bedazzled with the marvelous fusion of slow-moving ethereal lyricality and crashing musical textures of this mesmeric delivery. The level of comfort between the dynamic producers, Romero and Hendriks, truly elevates the level of this EDM song. Since Timmo Hendriks is a recurring artist on Protocol Recordings, this collaboration with Nicky Romero was highly anticipated among the fans of both artists. And we have to say that this track has truly exceeded all our expectations, to say the least! 
Stream 'Nicky Romero & Timmo Hendriks ft. David Shane – Into The Light' on YouTube below!
Streaming Options:
Nicky Romero & Timmo Hendriks ft. David Shane – Into The Light Apple Music
Nicky Romero & Timmo Hendriks ft. David Shane – Into The Light Spotify
Nicky Romero & Timmo Hendriks ft. David Shane – Into The Light Soundcloud
Nicky Romero & Timmo Hendriks ft. David Shane – Into The Light FREE DOWNLOAD
Nicky Romero & Timmo Hendriks ft. David Shane – Into The Light Download
More Streaming Options HERE.
---
More About Nicky Romero:
Nicky Romero has progressed from being a young, musical wunderkind to become one of the most influential artists of his time. As a DJ, producer and mogul whose label is at the forefront of modern electronic dance music, it goes without saying that Nicky is a force to be reckoned with. From the iconic hits "Toulouse" and "I Could Be the One" to his recent #1 US Dance Radio track 'Sometimes' with DallasK & Xylo in 2019. Nicky's resume boasts an impressive and lengthy discography of originals, remixes, edits and co-productions, proving again and again his ability to evolve with the ever-changing landscape of electronic music. Perhaps even more telling of his razor-sharp prowess and visionary mindset is the success and impact of his label Protocol Recordings, setting up recent collaborations with David Guetta, Dimitri Vegas & Like Mike.
More About Timmo Hendriks:
Hailing from the Netherlands we have Timmo Hendriks, a 23 years old aspiring DJ and producer. Hendriks, who is known for his signature melodic progressive house tracks, signed a record deal with Nicky Romero's Protocol Recordings in late 2018. This led to many releases in 2019 including 'Magical', 'Runaway' and 'Thinking About You' (featured on Protocol Vibes – Miami 2019) which gained over a massive 3.000.000+ streams on Spotify alone.
In 2020, Timmo got the honor to kick off the new decade for Protocol Recordings with his track 'By Your Side'. This release was quickly followed by 'Deserve My Time', 'Be Alright', 'Together' and 'Keep Me Close' together with Dash Berlin.
Besides working on his own career, Hendriks also started teaching at the Herman Brood Academy (known for educating artists such as Martin Garrix) after graduating from the school himself in 2018, proving once again that Timmo is here to stay.
More About David Shane:
Pop music phenom David Shane is preparing to have a breakout year in 2019. Having just finished recording with Los Angeles music producer/engineer Hagay Mizrahi of Gemini Musiq & Taylor Sparks, whose credits include Justin Bieber, Fifth Harmony, Meghan Trainor, Jason Derulo, Snoop Dogg, and Post Malone, the cross-platform artist's EP release "Broken Alive" is quickly increasing his standing in the music industry. His latest featured single "Hero" (Released on Steve Aoki's Dim Mak Records) with Quix and Vincent is growing globally with 1.6 Million+ streams. HERO has been curated into some of the most exclusive Spotify Playlists (including: Hype, Trap Mojito, Bass Arcade, Dance Rising, Friday Cratediggers and even the legend himself – Steve Aoki's personal playlist) and has won the hearts of many throughout the world including live performances at Shambhala, Audiotistic (2018). Original music:MTV SnowGlobe and EDC Mexico (2019). David has no plans of slowing down, as he is now partnering with several talented artists and major labels for many upcoming releases in the EDM and Dance genre. Many fans have already heard David's original music on Mainstream Television Shows (including "HeartLand", "Home And Away", "American Rehab"), Movies, Several radio stations and other media platforms throughout the world. With recent collaborations with Taylor Sparks, and Billboard Top 40 Charting Artists VESSBROZ, David is on the path to becoming the next big thing in Pop EDM Music in 2019.