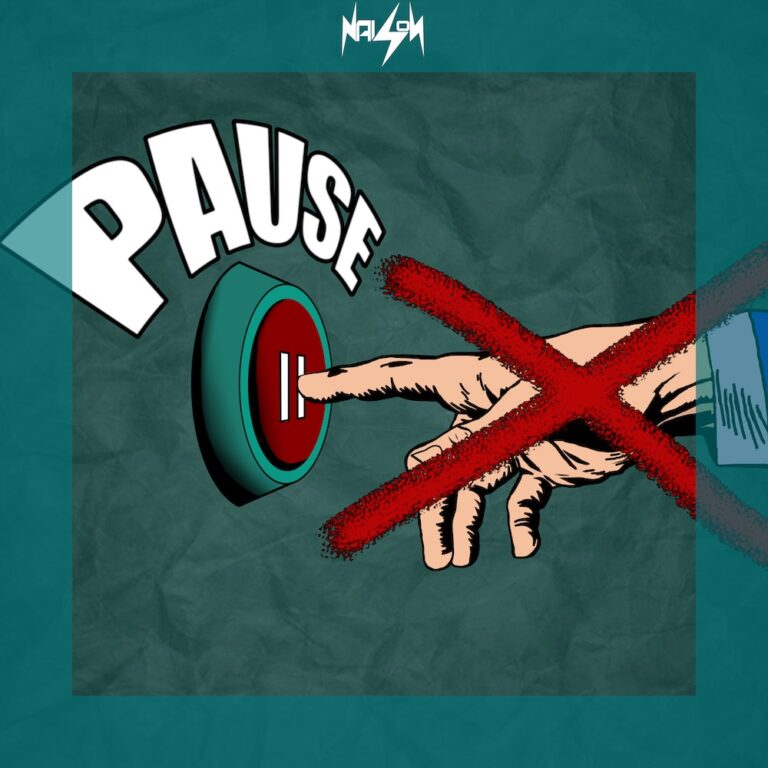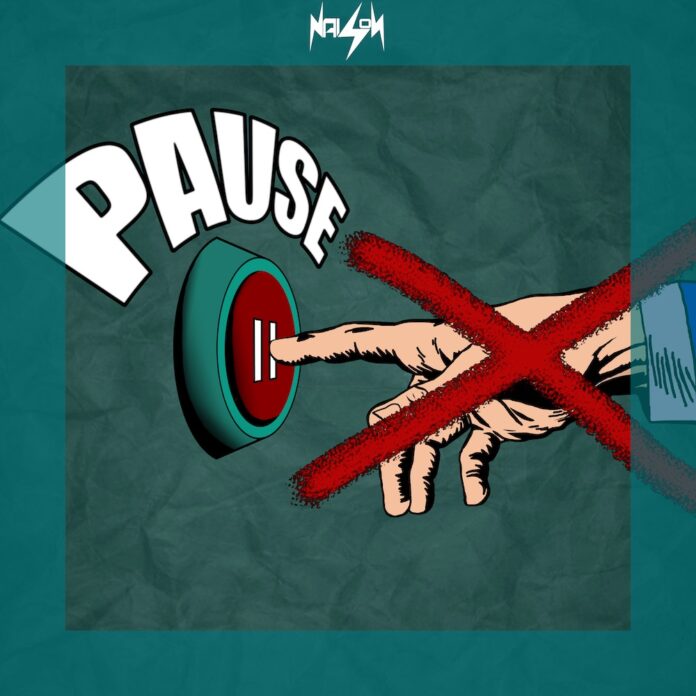 2020 may not have been the best of years but musically, it is turning out to be a pretty interesting one. A lot of artists stepped up their game in recent months to deliver some of the best electronic dance music including NAIZON who has been on quite a roll as of late. He kicked off the year by releasing the song 'My House,' which became super successful, receiving more than 30k hits on Soundcloud alone. In March, his follow-up track called 'Midnight' came out which was equally as impressive as his previous release. He is now back with his fresh new Tech House tune 'Pause.' Issued by One More Time Records, this track captures the true essence of Tech House music, making it a perfect pick for the club DJs to include in their sets.    
NAIZON's latest release, 'Pause,' is excellently crafted and features a hard-edged melody that caters to his dedicated fan following. The song is carefully forged with groovy riffs and pulsating basslines that makes it a must-listen for Tech House music fans. It is a track that has connected almost immediately with the listeners. This is why it has been streamed more than 22 000 times on Soundcloud in less than three weeks of its release. If that does not prove how incredible the song is then just give it a listen and feel yourself getting blown away by this opus. 
Released on One More Time Records, 'Pause' is a real crowd mover. On the track, NAIZON creates a mesmeric blend of driving basslines, atmospheric pads, rhythmic percussion and jaunty melody. All of these elements work in unison to induce a magical spell on you. This is what makes it such a memorable cut of Tech House music.
'Pause' by NAIZON is a compact powerhouse that skilfully manipulates successful Tech House clichés. The song creates an overpowering aura that builds the crescendos of heart-throbbing passion. This One More Time Records release has a storming feel that will captivate you in an instant, making you want to listen to the song on repeat.
---
Naizon is an artist who has dedicated himself to the genre of House music and consistently releases top-notch tracks. With lots of releases on the horizon and no better time for development, we caught up with Naizon to discuss how he's coping in the current pandemic.
What are your thoughts on the current epidemic?
Everything is happening for a reason. We all had it coming, the way we all treated our planet, the global warming, animal cruelty, mass waste dumping, how we prioritize our public spending- it all contributed to the pandemic. The Covid-19 is more than a health crisis, its rooted as a result of our actions and it will affect our life for much longer than we all expected. We can only learn from it, take a step back and think, we are only a guest on Earth and life is very fragile. In situation like this money and fame doesn't matter, we are all equally vulnerable.
What's been your favourite series to binge so far?
To be honest, I haven't had much time to watch the telly, but if I did then Netflix or Microsoft rental movies were always the choice. I'm not really much into the series, I like to see the whole thing in one go.
Have you decided to take up a new skill or learn something during your time in quarantine?
I have been working a lot on my new music, I've learned a few skills and tricks, watched a lot of tutorials also. My music certainly evolved in the last few months. Perhaps my creativity level has gone up a pitch.
Are there any quarantine activities you'll continue to do once the world returns to normal?
Just keep working hard on my brand and creating cool tunes, always trying to think outside of the box.
How do you think the current climate will have an effect on the music industry?
I think this is the time when a lot of new, talented DJs will become noticed and finally have a chance to come out of their basements/ bedrooms/ garages or wherever they're working on their music (including myself). Maybe another style of House music will be born? Never enough of that 😉 [laughs]
Have you been working on any new music during this time?
Yes, I have. Like I've mentioned before, I've produced a few new tracks, with cool bass lines and the releases are coming up soon.
Have you had any food cravings?
Always! Pandemic or not, the cravings are real struggle 😉
How have you been keeping in touch with people?
Oh yes, I'm very good with that. I always keep in touch with my friends and family. That hasn't changed.
Have you developed any new funny habits from being in quarantine?
New and funny, not really. But a bad one definitely- I sleep longer.
Finally, what's the first thing you will do once restrictions are lifted?
I think a night out with friends, then holiday. I miss traveling and being able to just fly wherever and whenever I want to in the world. I must say that, this is one of the biggest things I took for granted before. It's my personal lesson in this pandemic. I also miss my family, as they are all in Italy (safe and sound) so I'd like to go and see them as soon as the travel ban is lifted.
Download 'NAIZON – Pause' HERE and stream the song on YouTube below!
Connect With NAIZON:
Join Us On:
More About NAIZON:
Yassine Mokdad, also known as Naizon, is the Producer/DJ you need to get to know. Growing up with soul music influences from his father back in Brescia, his earliest stages in music were inspired by Barry White, Lionel Ritchie and Elvis Presley. Such powerful influences are bound to lead to an artist with power to evoke feeling, energy and passion in his music.

With a history entrenched in the Dance music scene, he has become primarily a production giant, who is passionate about music in all its different forms. Studying sound engineering, he is a veteran behind the mixing desk and his knowledge shows in his intricate productions to date. Starting his first productions at the age of 18 using Cubase, he moved on and has shared the decks with artists from all over the mainstream EDM and Tech House music scene. Representing the Tech House sound, he strives for perfection and the attention to detail which makes crowds tick. He has taken his sound all over the world in over 300 gigs spanning Thailand, Australia, Switzerland and Italy.

He is currently working on his first solo album and will be showing the world what he is capable of very soon. Do not sleep on Naizon – you'll regret it.