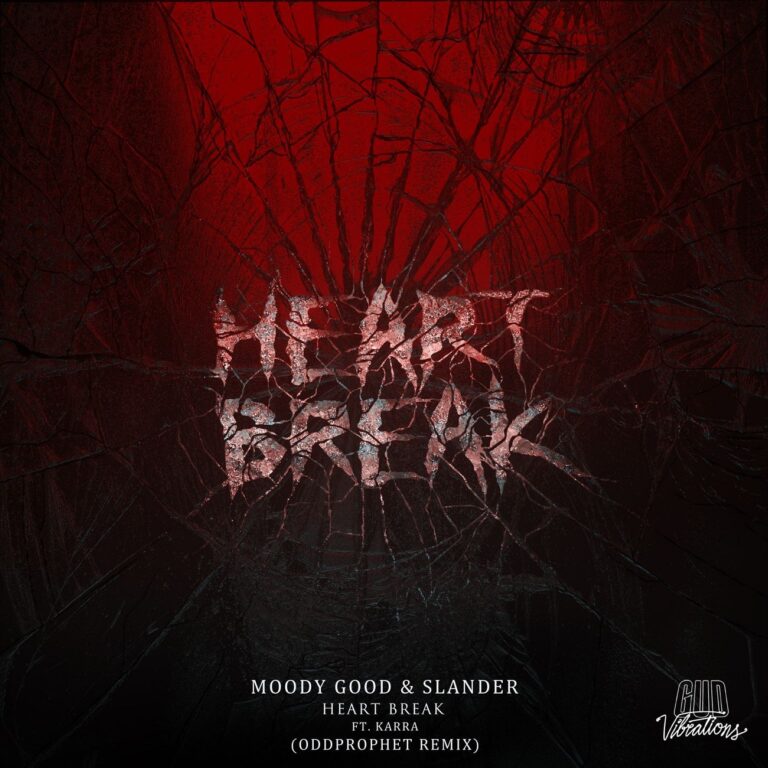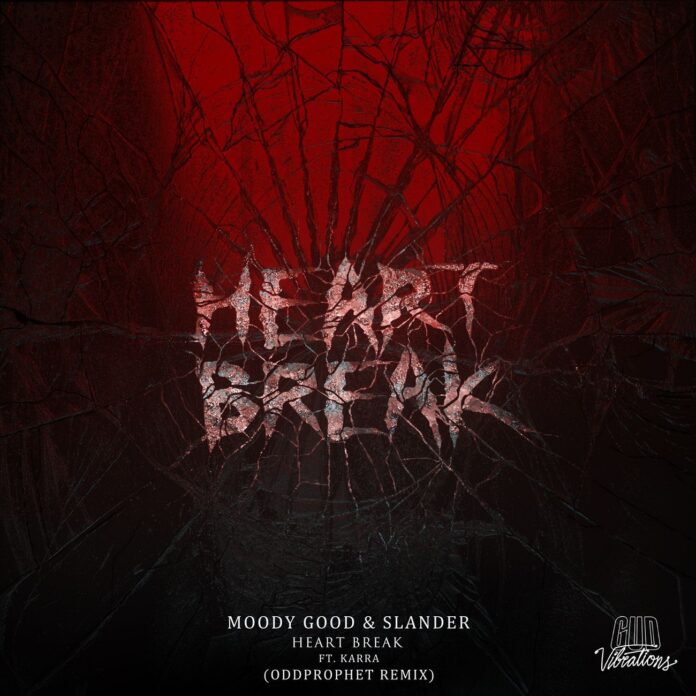 The remix version of the track 'Heart Break' produced by Oddprophet is a snare-heavy treasure cove that will surely receive accolades of adoration from Dubstep fans. The track has a promising fresh start layered with sharp synths and killer vocal range. If the original track by Moody Good and Slander had multiple moments of brilliance, then this version has raised the stakes to even higher levels. The song maintains the essence of haunting lyrics and vocals. Whereas, the skillful sound design and savage bass and synth arrangements give the listener an unforgettable experience.
Oddprophet's take on 'Heart Break' by Moody Good and Slander is a captivating lyrical affair that offers shimmering melodies and buoyant arrangements. The cut-throat drum work on this Dubstep banger is distinct and unique. Opening with an epic cinematic intro, the track develops a blend of intense themes. Initially, the song sets off with rhythmic playfulness before emotive synths take center stage. It is filled with ominous and gritty percussion, which creates an electrifying atmosphere filling the space with driving bass. The remix has this innate vibe that leaves the listener in a dazed state brimming with energy. The impressive drums and bass are balanced and countered by wild, bouncing synths along with the witty vocals.
Conjuring the sharp synths with rugged percussion and spellbinding vocals are the defining elements of Oddprophet's remix of 'Heart Break.' The bassline on this track is sensational, while the infectious melodies and intense rhythms are truly hypnotizing. This version of the track is a sensory treat for all the fans of bass-heavy music. This UK based DJ/producer has breathed new life into the original song by Moody Good and Slander. He rounds off this dance-number, fast-paced package with a hell-lot of catchy hooks. It is a fierce track that will hit you hard with its sonic force.
Stream 'Moody Good & Slander – Heart Break (Oddprophet Remix)' on YouTube below!
Streaming Options:
Moody Good & Slander – Heart Break (Oddprophet Remix) Apple Music
Moody Good & Slander – Heart Break (Oddprophet Remix) Spotify
Moody Good & Slander – Heart Break (Oddprophet Remix) Soundcloud
Moody Good & Slander – Heart Break (Oddprophet Remix) FREE DOWNLOAD
Moody Good & Slander – Heart Break (Oddprophet Remix) Download
More Streaming Options HERE
---