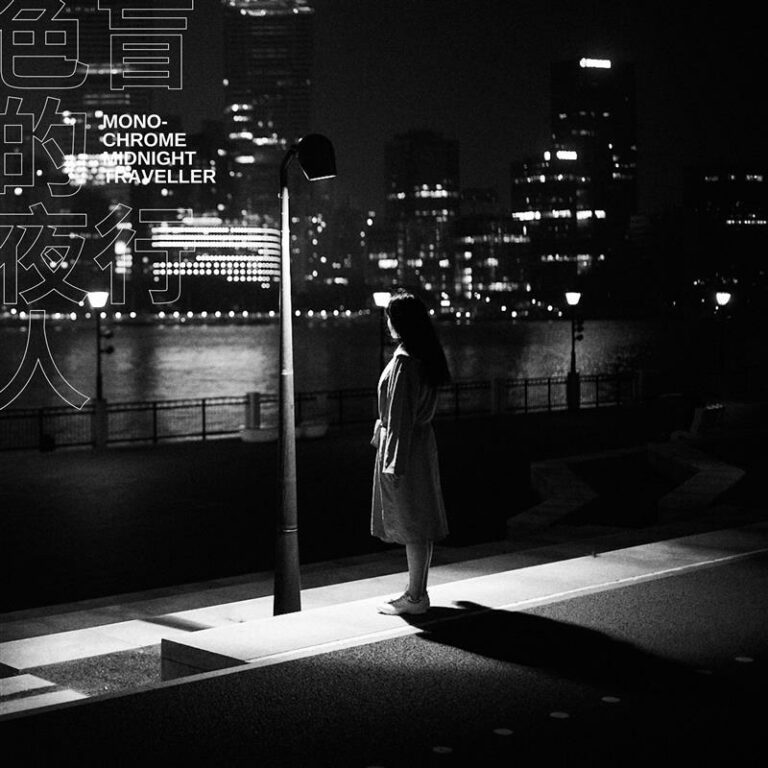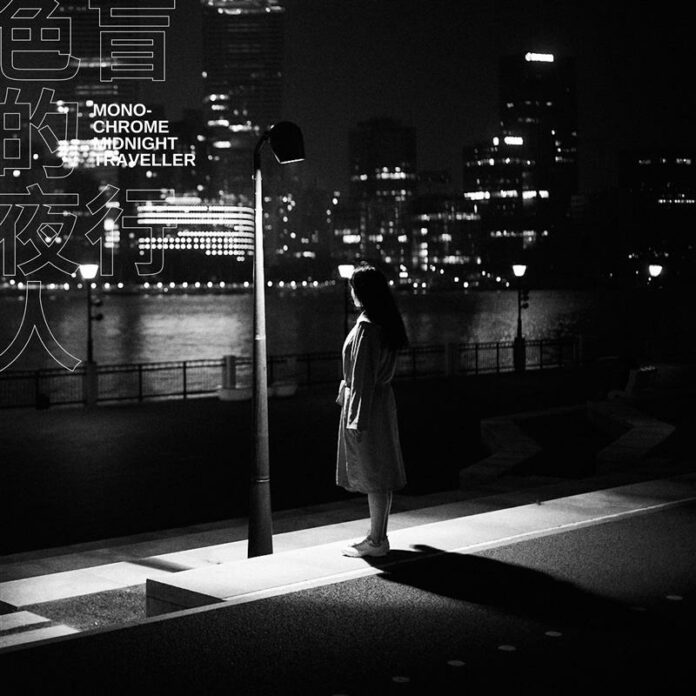 Monochrome Midnight Traveller began as a photo project from its duo that documented city life after midnight in Shanghai following a two-month lockdown due to the Omicron variant of COVID-19 in 2022. It has since evolved into a full audio-visual production as the duo substantiated that a fitting soundtrack was needed to give the viewer a fuller experience of the city life they captured. Two finalized products of this experience are now available as part of an EP by Monochrome Midnight Traveller titled Reality Spaces. The Title of the EP combines the titles of its two singles, Reality and Spaces.
Preceding the title of each of the singles from the EP when experienced on Monochrome Midnight Traveller's YouTube channel's official visualizers is a fitting description. For the track Reality, the visualizer's description is "Midnight tripping out bass music". Reality is a female vocal-driven track with layers that start with a single lead synth loop with a fast portamento between its notes. As the vocals begin over the synth lead, a fluttering bass joins in and injects it full of energy. The only drum on Reality is a dry kick drum that assists the fluttering bass in establishing its driving groove along with a single-note barren bass guitar. The final sonic layer for Reality is a motif played from a synthetic reed instrument that sounds like a melodica. The motif takes over for the vocals following each verse.
The visual aspect of Reality includes black-and-white footage of a brick-laid Shanghai street as well as other scenes taken in the city during its witching hour. Quick-changing transition effects also stimulate the experience as they match the fluttering of the track's bass. The footage for Spaces, the second single from the EP, focuses more on the buildings of Shanghai as well as its public railway transportation system. Like Reality, the footage in Spaces is also in black in white.
Spaces' visualizer includes the description of "Midnight spacing out bass music", before its title. This track is male vocal-driven and is accompanied by ambient and warm synth chords with a pulsing bass groove. Like Reality, Spaces includes minimal drums and in this case, they take on a tribal-like taiko drum sound. The song's structure fluctuates between both groove-oriented and free periods while the vocals are ever present during both cycles.
The new singles from Monochrome Midnight Traveller's Reality Spaces EP are available for listening as audio tracks from streaming platforms that include Spotify. However, we recommend that you get the full audio-visual experience of the Shanghai nightlife from their YouTube channel.
Stream the Monochrome Midnight Traveller – Reality Spaces EP on YouTube below!