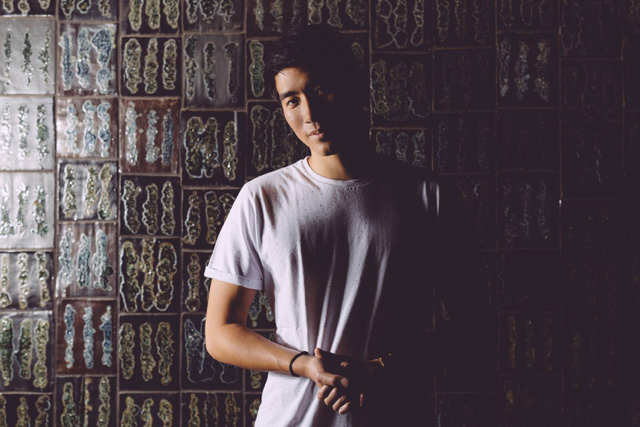 EKM is proud to team up with MJ Kuok to premiere his latest Deep Prog House track, "Infinity" released via GDVBS Records. Taken from his upcoming full-length, "Infinity" takes a melodic deep dive into a synth-fueled journey of heavenly Progressive House. His upcoming album "MJ Kuok – Atlas", set for Q4 2021, promises a handful of uplifting electronic music. Putting a feel-good vibe first and foremost, the Singaporean/Hong Kong-based virtuoso personifies a unique sound that's empowering to the soul. As a producer, DJ, and passionate lover of life, MJ Kuok and his rich relationship with music exemplifies the sound he owns today.
Right off the bat, "MJ Kuok – Infinity" already proves its message with an arrangement so peaceful yet invigorating. With tranquil soundscapes of gentle pads and layered chords, MJ Kuok gracefully sets the scene. As the song progresses, a swirl of bright synth euphonies interlock with the calculated, low-end pushes that drive the journey. Despite the staying power the synth melody has, its humble demeanor still shines within its sonic confines. Furthermore, the subtle build of this peaceful arrangement blooms like a flower, illustrating the rare feeling of infinity that's precious to each their own.
It's easy to throw a track together with a drum machine and a few tricks from the soundboard. However, "MJ Kuok – Infinity" achieves the same effect with masterfully crafted subtlety and composure in a way that doesn't blemish its musical themes and message. Without a doubt, this track rejuvenates Deep Prog House with optimism, and it translates elegantly in his efforts. Things can only look bright from here, and MJ Kuok's forthcoming LP is a fulfilling testament to that. "MJ Kuok – Atlas" will drop via GDVBS Records at the end of the year and we just can't wait. You can exclusively stream "Infinity" on this premiere below.
Stream MJ Kuok – Infinity on Spotify below!