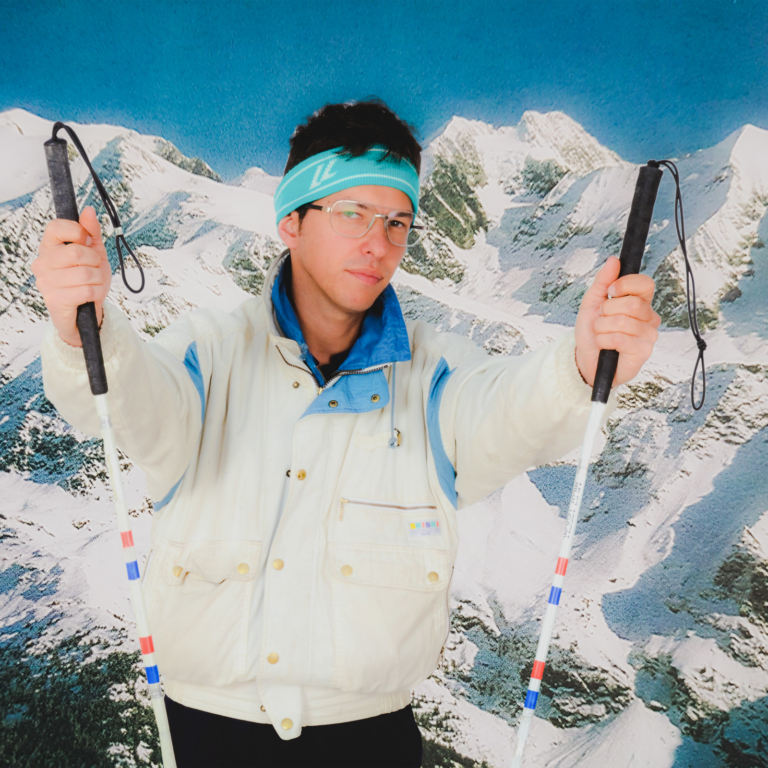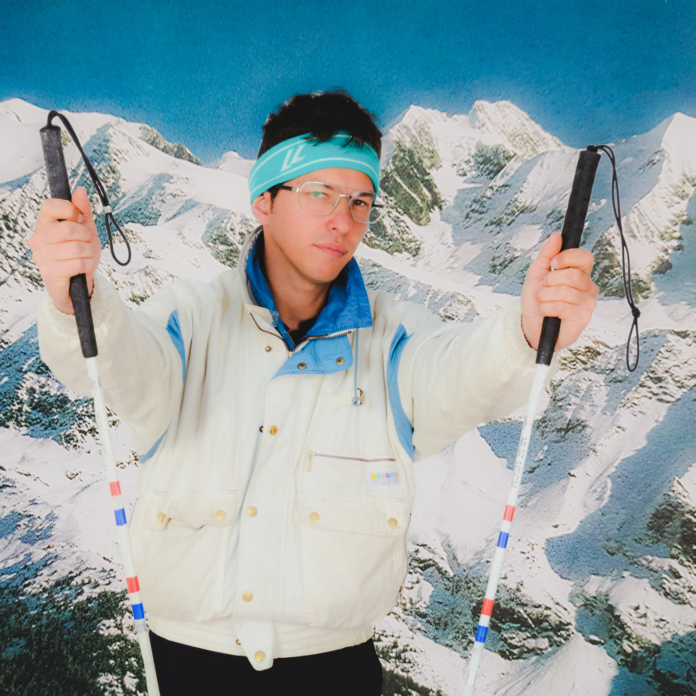 Mind Enterprises is back and we couldn't be more happy! His new single "Mont Blanc" is an undeniable party anthem! We've already had it on repeat for the past week and we couldn't wait for it to be public so that we can share it with your guys! After featuring his single "Monogamy" last year (which you should definitely check out if you haven't already), it is a pleasure to get new music from the Italo-Disco maestro.
"Mont Blanc" perfectly blends Indie Dance/Nu Disco, Synthwave and French House flavors to create a fascinating vibe, energy and groove. It is super accessible and captivating, like all of ME's music. It has a smoothly relentless feel that will make you move your feet from the first kick hit to the very last. It is hard to get a more intoxicating and groovy bassline!
"Mont Blanc" has a great infectious progressive feel. The track never stops evolving, every element is introduced just at the right time and only reinforces the previous ones and making it even more captivating. The vocal is also extremely catchy & hypnotic and along with the snappy & dreamy melodies, it will 100% be stuck in your head for days.
Mind Enterprises has a pretty unique recipe, his music is always fresh and flawlessly mingles old school and nu school Dance music elements. Make sure to check out his Spotify profile, it is packed with gems! And don't forget to add "Mont Blanc" to your favorite party playlists, it is available on all steaming services!
Stream

"Mont Blanc"

on Spotify and Youtube below and grab your copy on HERE!
The Purple Disco Machine Remix is now out on Spotify too!
Less than a week after the release of the original, we are already blessed with the first "Mont Blanc" remix. And who better to twist this fresh blend of Indie Dance/Nu Disco, Synthwave and French House into a pure Disco House banger. Of course, Purple Disco Machine! His take on "Mont Blanc" cranked up the funk elements a notch and made it super groovy and accessible. Just like the original, the remix has an incredibly infectious vibe. This is the type of song that will make everyone dance, even your grandma will boogie to this! "Mont Blanc" is already one of our favorite songs of the year, both the original and the PDM remix are fantastic. I hope we will get more remixes soon, this song is a true gem!
More about Mind Enterprises:
Mind Enterprises is the aesthetic universe and musical dreamworld of Turin-raised producer Andrea Tirone. Born in 1985, Tirone draws from the fizzy, synth-powered Italo that defined the era; groovy, disco-adjacent basslines, hypnotic drum patterns and cosmic keyboard odysseys that traverse continents.
Tirone perceives his ever-growing collection of vintage synthesisers like a "palette of colours", or an orchestra of performers. "Every single machine has a distinctive sound that is exclusively the sound of that machine", he says, describing the charity shops in his new home of Las Palmas de Gran Canaria as "heaven", and noting how he has bought "a few things for really stupid prices".
Mind Enterprises' production set-up, which largely forgoes computer software for hardware like Akai MPCs , leans palpably on the live aspect of music-making. "This is where I come from and what I'm used to as a musician," says Tirone, who began life in Italian band, before launching his solo career in 2012 after moving to London. Since then, he has released a clutch of EPs—including 2012's Summer War/Sister and 2013's My Girl—and a debut album in 2016, Idealist.
Now Mind Enterprises returns with an intoxicating new sound that represents a more spontaneous approach to songwriting, while further honing his visual identity. Following the 2018 singles 'Gemini' and 'S.H.A.K.E', this year has seen the release of dizzying disco heater 'Ballare', inspired by ESG's 1983 classic, 'Dance'. Razor-sharp new electro-pop single 'Monogamy' is accompanied by a '80s-style VHS video from London-based video director Jack Barraclough.
Barraclough has directed four of the recent Mind Enterprises videos (and his social media content), alongside other content including dance tutorials and horoscope videos, all with recurring characters. "This comes together into what should now be called the Mind Enterprises Expanded Universe. (MEEU)" explains Jack, "With 'Monogamy' we have bottled the Mind Enterprises aesthetic in purest form. This is partly thanks to the format – I shot the video on a Sony Trinicon 3000, a betamax camera from 1982".
Through his visual output, which is spiced with tongue-in-cheek humour, Tirone pokes fun at consumerism and parodies the silliness of the '80s. However, taking inspiration from his girlfriend's artistic style and his drummer Roberto, "who took a weird fashion turn a few years ago", he is more than partial to a piece of retro athleisure wear. "The result is often funny, but I am doing it seriously. It's about trying to cheer people up". Similar to the vaporwave aesthetic, nostalgia and consumerism are chewed up and reconfigured by a critical eye.
Musically, his new album—which is out next spring—gleans influences from '80s Italo greats like Kano and is lightly tempered with the pulse of '90s dance-pop. Tirone says he was tempted to add a flavour of the gnawa music he fell in love with during a recent trip to Morocco, but is "trying to be more concentrated and contained this time around".
"On my first record, I tried to sum up everything that I liked in one—Afrobeat, Italo disco, West African funk, post-punk, but if you try and do something so intricate as a solo producer, then the music can lose a bit of its spontaneity. I was working on some of the songs for weeks, and the process was quite slow. This time around I'm putting more onus on the fact that it's just me writing the songs. Because music is a form of expression, I think it's very important to be as quick as possible. Usually the first take is always the best one."
Follow Mind Enterprises:
Join us on: