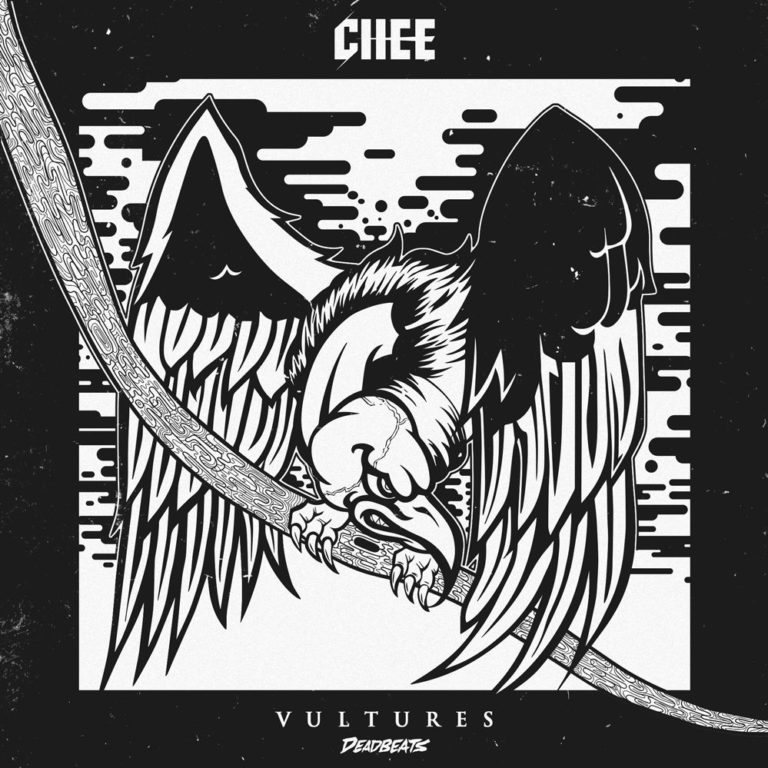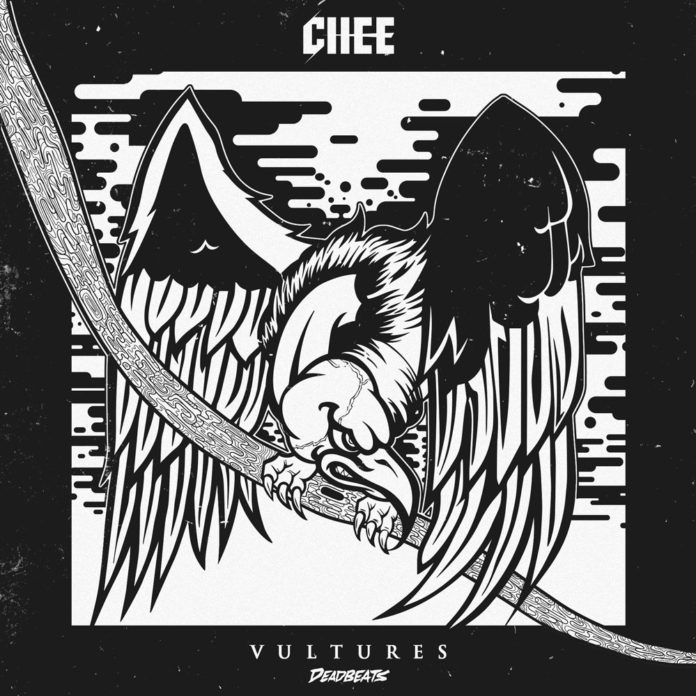 CHEE just dropped "Vultures", a sinister and hard-hitting blend of Trap, Dubstep and Leftfield Bass on Zeds Dead's record label Deadbeats. This is the first single from his upcoming EP entitled "Quarter Inch" that is due in April 2020.
If you've been to a G Jones, Liquid Stranger, Mr. Carmack, Eprom or Ekali show lately, there are good chances that you've already heard "Vultures". It was already supported by some of the biggest heavy-hitters on the Leftfield Bass scene and it wasn't even released. Now, the promising beatmaker's highly-anticipated debut track on Deadbeats is finally out, and the hype is real!
"Vultures" offers some real next level sound design, it has an experimental and eclectic feel but don't let that fool you, its intoxicating and relentless flow will grab you by the balls and won't let go. The use of vocal samples is executed to perfection, they create even more hype for live performances. It is the type of track that gets in your head, in a psychological way. Its menacing ambiance will take you down the rabbit hole and might break your rib cage on the way there. Needless to say that this track needs to be enjoyed with a pair of top quality headphones, or even better, a Funktion One sound system. Whichever you have access to!
While we still don't know how many tracks will be on the "Quarter Inch" EP, we already know if will be a fantastic addition to the Deadbeats discography. Here's a few words from the man himself, about "Vultures":
"I'm pleased to announce the release of my most anticipated single "Vultures." This song means the world to me, it's a body of work I've made that blends the world of dance music that people love and experimental energy that resonates with me emotionally. Two worlds that collide that that fits like a puzzle. I hope you guys enjoy it, a journey, a stomper & a mind-bender." – Chee
If you feel "Vultures", take some time to check out CHEE's Spotify profile, you will discover many serious Bass music heaters.
Stream "Vultures" on Spotify and Soundcloud below and grab your copy HERE.
More about CHEE:
After several years of lateral experimentation in sound design, South African producer CHEE erupted into the international bass scene following a handful of successful self-releases and releases through Dutch label, Underslug. Once the music began circulating, his sonic innovation and advanced production skills quickly gained the attention of many prime figures in the industry, gaining him support from Noisia, Amon Tobin, DJ Craze, Mat Zo, Culprate, G Jones and more. Since then, doorways opened across labels from a variety of genres, with drum & bass focused TYPE91, CLOSE2DEATH and ALGORITHM releasing his fierce take on the sound, whilst rising bass labels UPSCALE and RENRAKU delivered his raw trap and half-step influenced material in its full devastating glory. His assured arc of fresh ideas led to the release of his first full-length album FEAR MONGER on SATURATE RECORDS in 2017, demonstrating 12 tracks of raw low-end heavy material that set the precedent for CHEE tracks to come. Over the last few years, he has continued to evolve his sound and push the boundaries of possibility within developing soundscapes. With some major releases slated for 2020 and CHEE freshly coming off the Subtronics Cyclops tour, there's no limit to how this young artist will continue to flourish.

More about Deadbeats:
As the brainchild of Zeds Dead, Deadbeats label recently released music from Zeds Dead, Peekaboo, Rusko, Eprom, GRiZ, Subtronics, Shades, and many more. In just under 4 years Deadbeats has become a destination label for bass music acts that are pushing boundaries and shaking speakers, the label also showcasing them weekly on their Sirius XM Radio show, now in its third year. Also a live events brand, Deadbeats will hosts showcases and stage takeovers in over 25+ cities around the world this year including Denver, Chicago, London, Paris, Miami, and more. Forthcoming Deadbeats releases include music from Kid Froopy, Gentlemens Club, Eprom, Dion Timmer, Blunts & Blondes, and a whole lot more.
Follow CHEE:
Join us on: