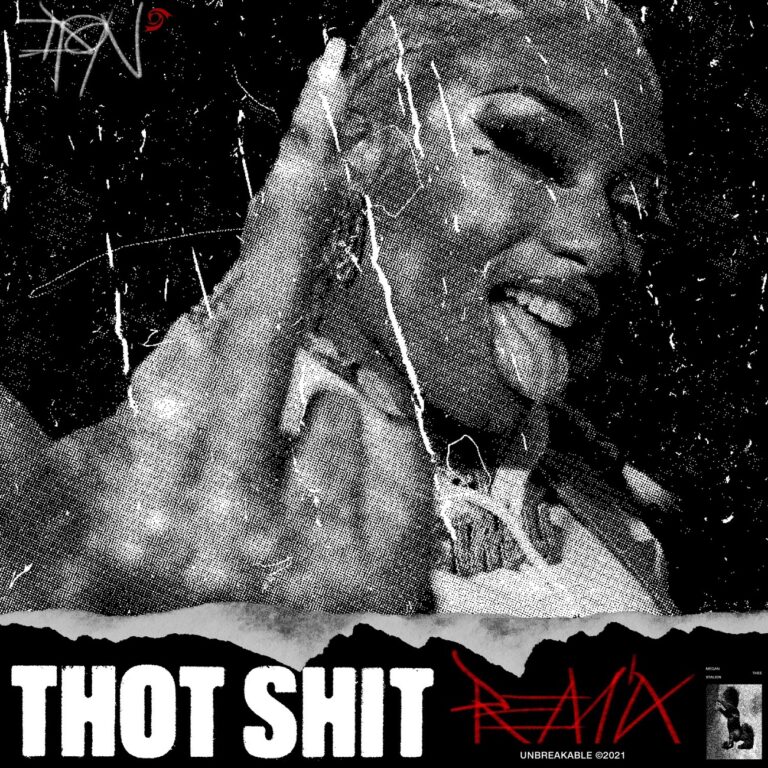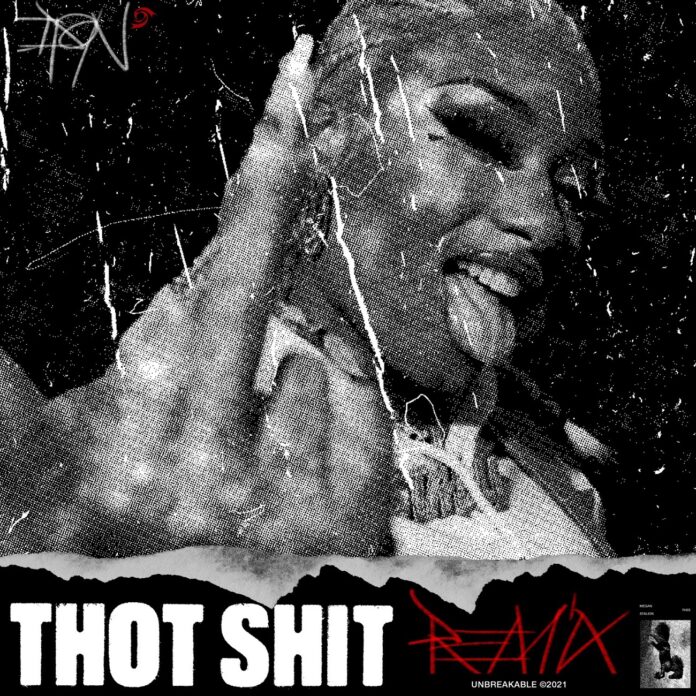 Megan Thee Stallion has been stirring up a storm with her controversial release titled, "THOT SHIT." Now, the French producer IPON has taken it upon himself to fire up the track with a gritty and glitchy Trap flip. The artist's brand of music is extra fresh, it is hard and sinister with a touch of industrial subtleties. We strongly recommend that you check out his previous releases like, "Fluid" and "Smackdown." The "Megan Thee Stallion – THOT SHIT (IPON Remix)" harps on freshly brewed beats without compromising on the original elements. This remix is a hard rude awakening. If anything, we're sure that the remixing artist will serve some serious heaters following this slick peak-time cut. All eyes are on him! He has delivered one of the best THOT SHIT remix versions to date. This Megan Thee Stallion remix will make you a believer in IPON's talent.
While we weren't expecting this level of grittiness from the IPON Remix, we are now abuzz in the afterglow of this fiery heater. IPON has served up a delicious Rap entrée that is infused with electrifying hits and pulsating percussions that will just leave you wanting more. This remix is treated with an outstanding arrangement of rolling breaks and glitches with choppy synths. The sleek and heavy ambiance allows the rhymes and hooks to develop and thrive with perfect clarity. This uber-cool tune is flipped in favor of a more devastating whirlwind.
Bolstered with remarkable hooks propped up by modern Hip-Hop influences and eerie sonic dips, this is, in our opinion, the best THOT SHIT remix so far. IPON has successful delivered a mind-boggling remix and we definitely look forward to hearing more of his stuff. Stream the "THOT SHIT (IPON Remix)" on YouTube below and thank us later!
Stream "Megan Thee Stallion – THOT SHIT (IPON Remix)" on SoundCloud below!
Looking for more music like "THOT SHIT (IPON Remix)"?