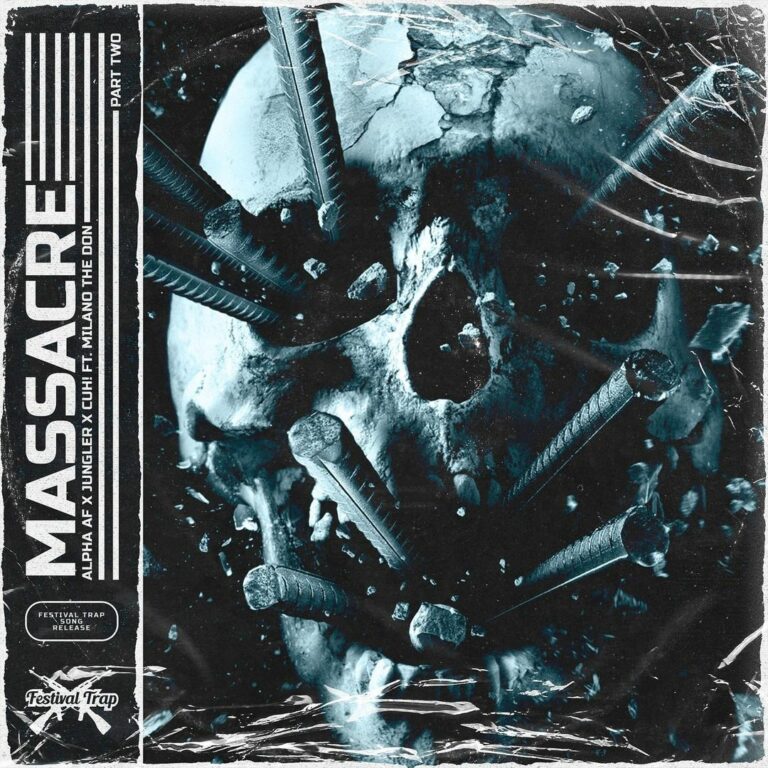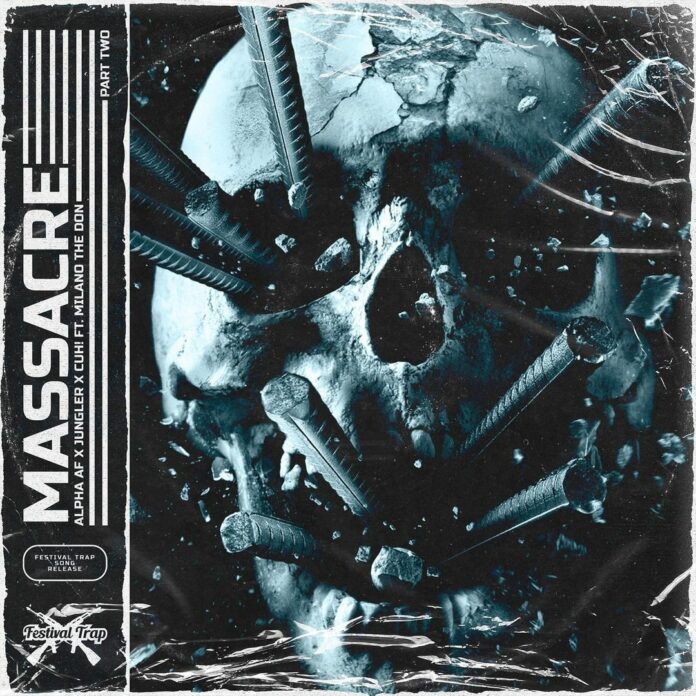 Get ready for some exhilarating new Festival Trap music! The New Jerseyan rapper, Milano The Don, is coming in hot with a dominant performance. For this electrifying Hard Trap meets Hardstyle song, he collaborates once again with the talented American producers Alpha AF, Cuh!, and Jungler. Alpha AF is a familiar name here at EKM, we've recently featured his 13-track debut album Lost At Sea (check it out if you haven't already, it is a great album). This quartet previously gained bravos from the fans with Massacre. Today, we honestly don't expect anything less from the thrilling sequel, Alpha AF x Cuh! x Jungler x Milano The Don – Massacre Part 2.
Massacre Part 2 kicks off with a gloomy pad melody and echoing bells, and as soon as Milano The Don starts singing, you know this one will go hard. The drums are violent with bouncy, thick 808s, strong snares/claps, and rapid hi-hats. Trap music is usually associated with power and energy, and these drums definitely provide that, but trust us, it gets more extreme. The sweeping basslines and intoxicating melodies at the drop maximize the intensity and literally make this banger a ferocious festival anthem. Similar to their previous work, these four artists gave such an impressive example of how Hard Trap meets Hardstyle and, as expected, the result doesn't take any prisoners!
Let's be honest, we all love music festivals and live shows, and hearing this at a live venue will surely be an unforgettable experience. The team has already proven itself on Massacre. With Massacre Part 2, the four creators once again exceeded our expectations and brought us some innovative festival Trap music. The dynamism of this action-packed tune is irresistible. If you love Trap and Hardstyle/Hard Dance music, then we believe that you will LOVE every bit of this unstoppable anthem!
Stream Alpha AF x Cuh! x Jungler x Milano The Don – Massacre Part 2 on YouTube below!
Looking for more music like Massacre Part 2?