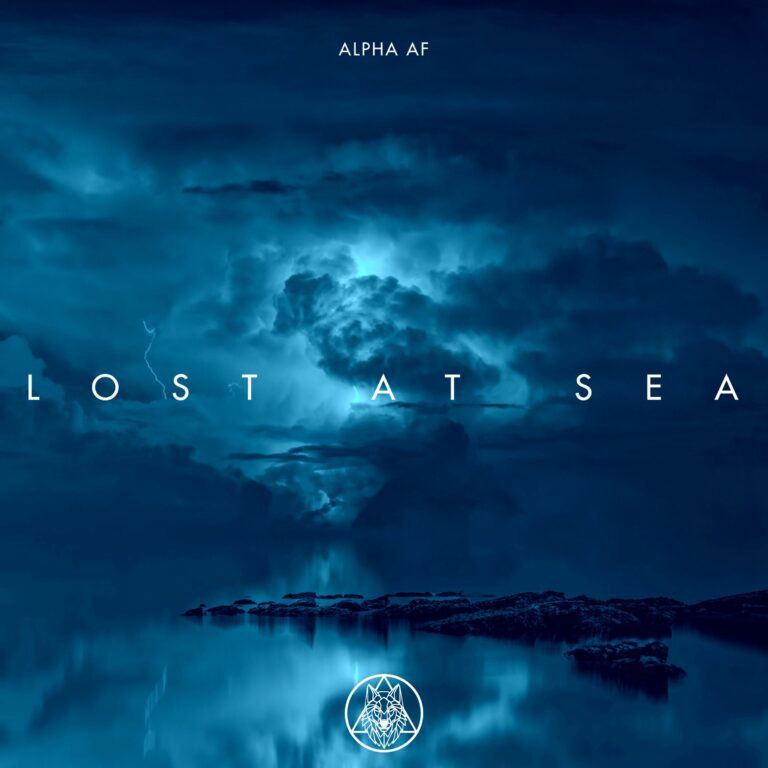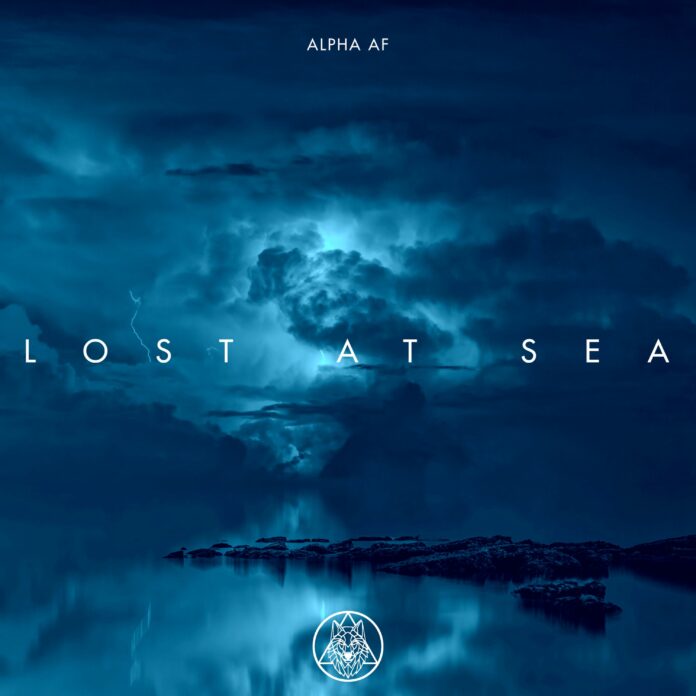 Louisiana born Ryan McArthur, aka Alpha AF, is back with his debut album entitled Lost At Sea. Alpha AF is not only an American producer / DJ but also an active-duty sailor who is pledged to his appearance on art. Back in the day, he produced and engineered songs for upcoming rappers in the Hip Hop industry. During that time, Alpha has worked with labels like Drop Station, Festival Trap Network, Beast Trap Records, and Monsterwolf Music. He currently pivoted his sound to Hard Trap, Hard Dance and Dubstep music, blending some of his most-loved genres together. Back in January this year, he produced his most streamed song yet, Massacre with Cuh!, Jungler, and Milano The Don. Today, we are thrilled to feature new Alpha AF music, an exciting 13-track album titled Alpha AF – Lost At Sea.
The album has 13 tracks; Lost At Sea, Help Me – Remastered, Gone Forever, Crying, Prison of Death, Trapped Inside, Homecoming, The Return, One Night, Come Alive, Shambles, Picking Up The Pieces, and My Own Destiny. With only one collaboration on the album, with Bass Till Dawn, the spotlight truly is on Alpha and the journey he created.
We wanted to start with our favorite picks first. Picking Up The Pieces brings elements from textbook Trap music with furious brass melodies, solid drops and appealing vocals. This song is energetic, and we believe that it would be a great tune for your workout routines!
As we mentioned, the only song with a feature on the album is Come Alive and it is intense. The tempo is changing its form rapidly at the final part. As the anthemic melody spreads through your ears, you will feel like doing high tempo activities for sure! The hype is real on this one. HIIT approved!
Coming up next, we have The Return which is a Hardstyle song with quivering melodies and vigorous drops. The Return is truly filled with dynamism and without a single doubt, hearing this track during a live performance will turn up the intensity to dangerous levels. This one is also Alpha's homecoming anthem!
Another one that got our interest is Crying, which is an emotive track with a combination of soothing piano melody and vocals. But as soon as the synth kicks in, we knew that Alpha was going hard in an emotional way. It may sound a bit odd, but he definitely mixed these two factors in a perfect way, making Crying one of our favorite tracks on the album. The vocal is simply memorable!
Help Me has a similar vibe to Crying, with touching vocals and equally hard drops, however, on the Hard Trap side of the spectrum. The string melody is vastly influential, and the drums are backbreaking. Emotional and aggressive!
Trapped Inside also made it to our selection. It is a passionate Hard Trap song with beautiful vocals, brutal drops, blasting synths and growling drum patterns. The orchestral elements on this one inject a grandiose aura that makes it delightfully cinematic!
There you have it, these songs were our picks, but this doesn't mean that the rest of the album is not favored. The other tracks have a bit more of an interlude feel. These songs tremendously polish up the structure and flow of the album with their diversity. They are all similarly preparing us listeners for upcoming tracks with storytelling vocals and melodic ambiences.
Alpha AF – Lost At Sea is available now on all music streaming platforms. This new Alpha AF music and debut album is filled with high energy and motivation. Alpha fused different elements flawlessly into one for this big project. The title and cover art of the album give us the idea that he tried to express his emotions and experiences as a sailor with this project. Every song feels like it has a different aura, but they all have one thing in common, they hit hard. This is an absolute must-listen for fans of Hard Dance and the harder styles of EDM!
Stream "Alpha AF – Lost At Sea" on Spotify below!