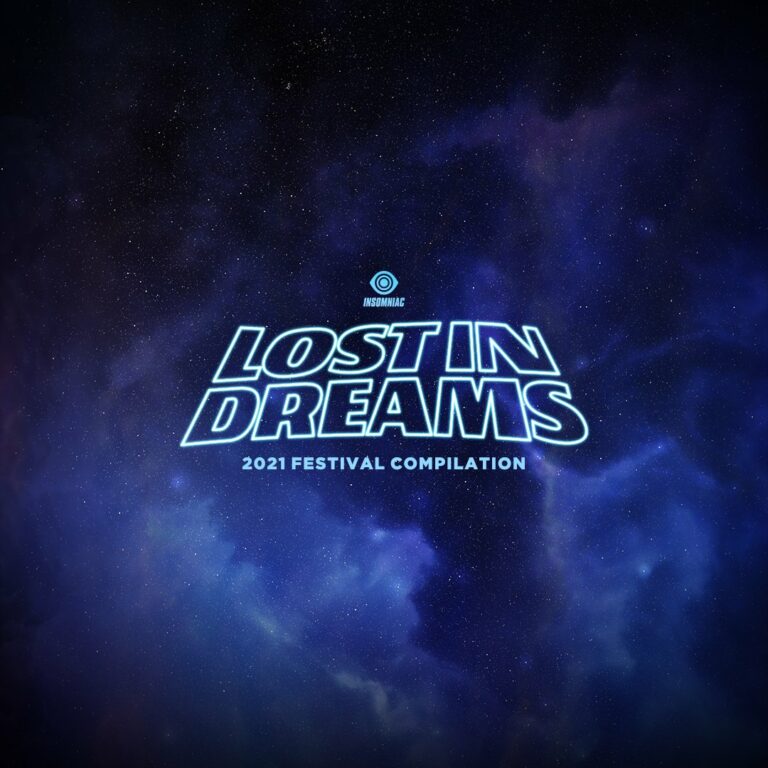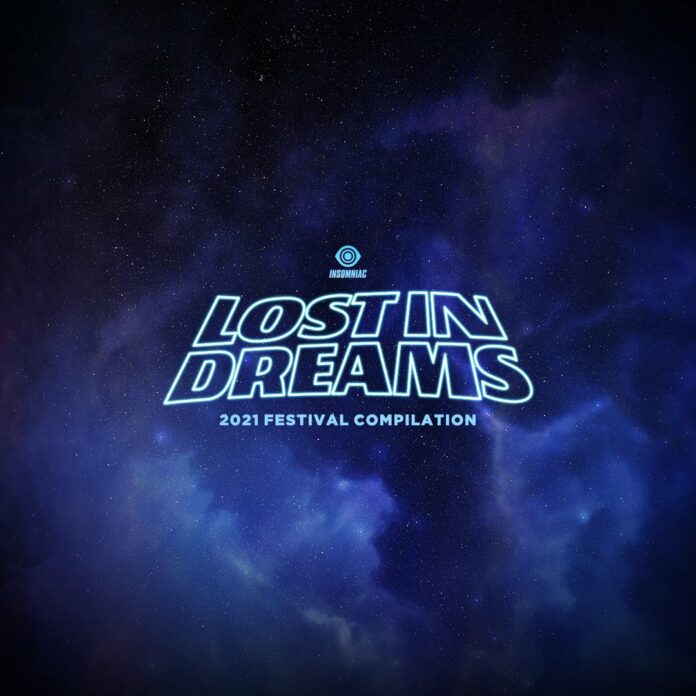 Earlier this year, Insomniac Records did something pretty awesome. They introduced a new label called Lost In Dreams. This imprint serves as a hub for melodic Dubstep and Future Bass music. The label has already released many electrifying tunes such as "Cruel Summer" by Crystal Skies & Mazare, "Dreams" by Kaivon, and "Glow in the Dark" by Friendzone & Nevve. The label is now going to host its inaugural Lost In Dreams Festival 2021. The lineup for the event has also been announced which includes stars like Autograf, Bright Lights, and Danny Olson. To create some hype for the big event, they have dropped the Lost In Dreams festival compilation 2021 which features many thrilling tunes like "Taylor Kade – Satellite," and "Star seed, Minti, PSYB3R – Kanon."
Featured on the Lost In Dreams Festival Compilation 2021, "Taylor Kade – Satellite" is a kaleidoscopic banger that caught us by surprise. This track is a lyrically shimmering affair, fueled with heartwarming vocals. This tune is a lush burst of chromatic euphoria. The vivid pulses and glimmering pads paint an astral ambiance on the song with a nuanced arrangement of electrifying hi-hats and percussive flair. Kade has masterfully unleashed crashing synths and an intoxicating melodic bass line on this beatific affair. The whirlpool of hay-wire emotions, staggering bass, and rolling rhythms on this massively captivating number will send you on a memorable emotional ride.
The second track on the Lost In Dreams Festival Compilation 2021 that grabbed our attention is "STAR SEED, Minti, PSYB3R – Kanon." It is an exceptionally whimsical and entrancing number. But this song is not your average Future Bass goodness. Instead, it's an elevated mesh of diverse soundscapes and unexpected cadences. This emotional anthem is a rousing effort to keep the listeners at the edge of their seats. Featuring fluctuating synth arrangements and storming bass elements, this tune displays various shades and hues. The breathy and seductive vocals on "Kanon" are just so good. This one will no go unnoticed.
The Lost In Dreams Festival Compilation 2021 is a total package of epicness. Even though each and every track on this record is outstanding and offers different flavors. However, for us, "Satellite" by Taylor Kade and "Kanon" by Star seed, Minti, PSYB3R really stood out. There is no doubt that this stupefying release will make the upcoming Lost In Dreams 2021 festival lit. You can stream the album on Spotify below.
Stream the "Lost In Dreams Festival Compilation 2021" on Spotify below!