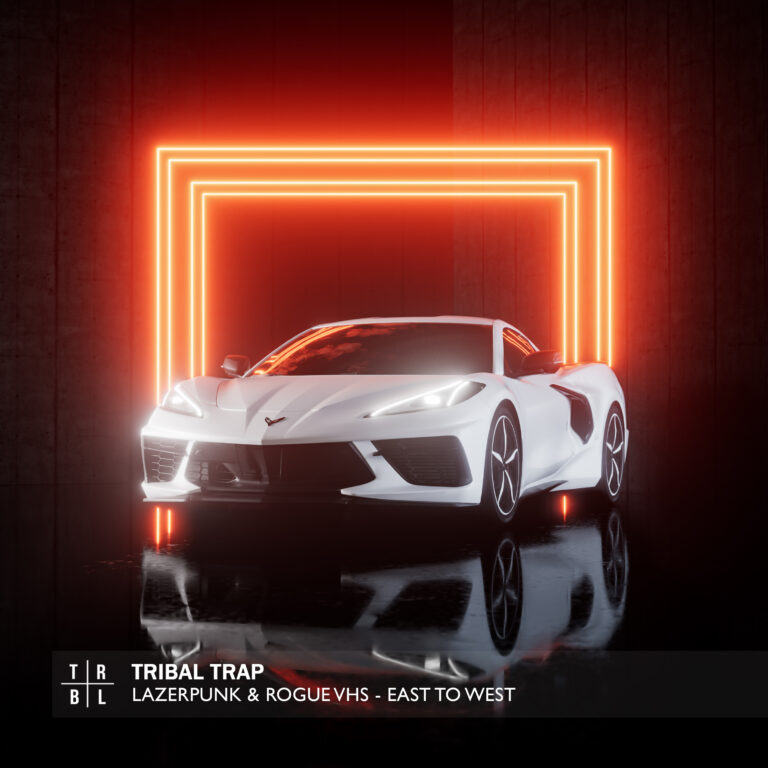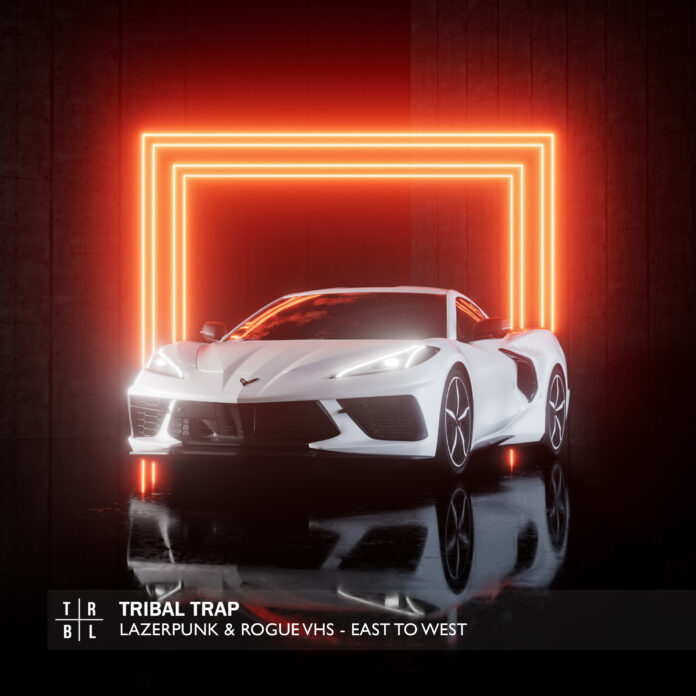 East To West is an exciting and daring new Midtempo Bass / Phonk 2023 song mixed with Cyberpunk and Synthwave music flavors from Lazerpunk & Rogue VHS that pulls you into its own dark and vibrant universe.
The new Tribal Trap release has a rising, anticipatory intro that hooks listeners in right away. With synths swelling and oscillating low-frequency tones, East To West comes to life in a powerful way. Once the drums kick in, the tension reaches its peak as the duo introduces layers of old-school retro vibes, like drum machines and metal claps.
As the track progresses, it turns darker and dirtier. The aggressive synth leads and layered drums give East To West a cyberpunk and almost industrial feel, full of grit. The group's production style and futuristic sound are on full display here.
The track has a nostalgic and reflective atmosphere, with a stunning Synthwave vibe. The entire composition was layered masterfully, with heavy drums and synthesizers weaving in and out. The lush and melodic vibes evoke memories of past adventures and inspire us to go out and explore new paths.
Lazerpunk and Rogue VHS' musical styles meshed perfectly. Also, we especially enjoyed the way they created a captivating dynamic between song parts. The rhythm and bass are dark and dirty, while the synth parts give it a feeling of yearning and warmth.
The track culminates in an irresistible vibe that's simply top-notch. The steady midtempo drum parts give it a driving energy that carries throughout. There's also a sense of romanticism and longing in the composition, and this helps to give the song an almost dreamy feel.
All in all, the new Lazerpunk & Rogue VHS 2023 song East To West is a fusion of 80s and modern Synthwave music sounds, captivating Midtempo Bass / Phonk beats and Cyberpunk atmosphere, mixed with the duo's energy, make for a captivating ride.
Stream Lazerpunk & Rogue VHS – East To West on Spotify below!
Looking for more music like East To West?