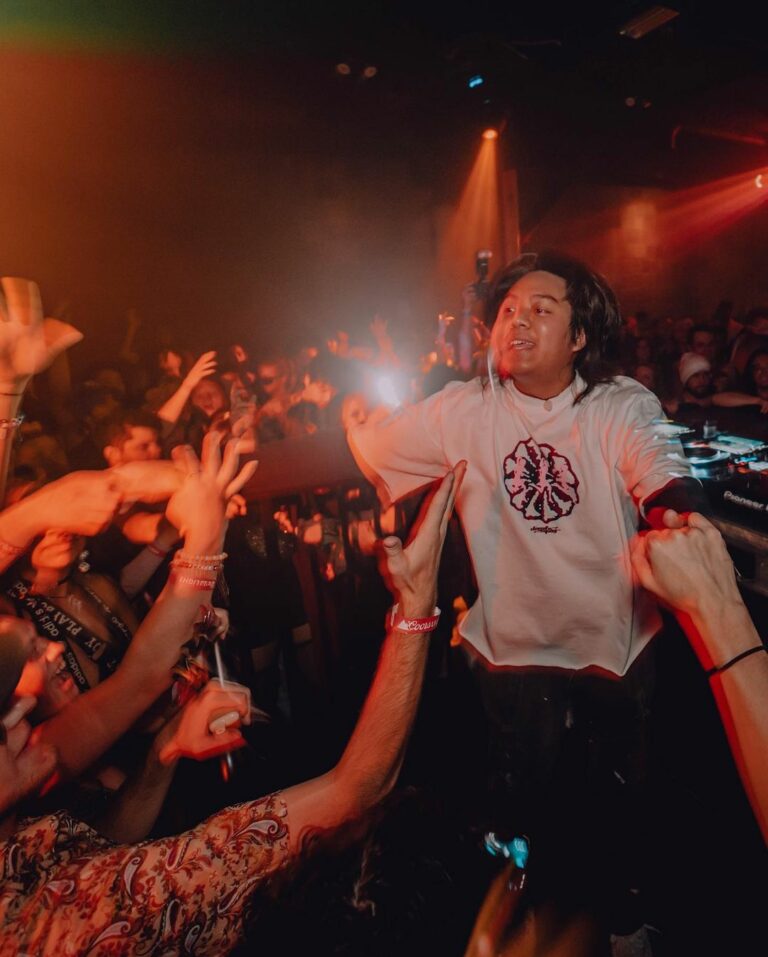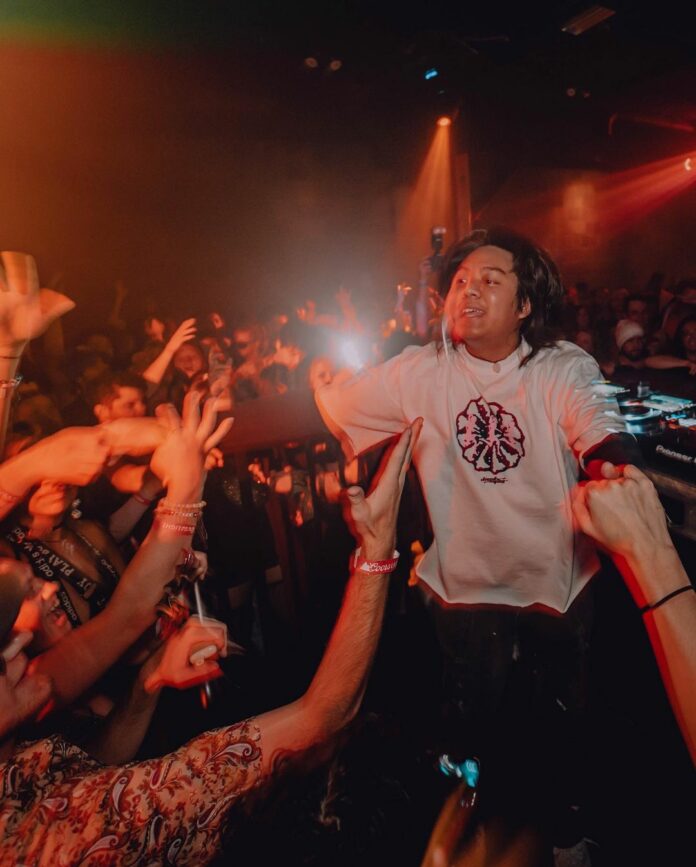 Packed with all kinds of colorful and euphoric melodies with flashy textures, and a Bass House groove that immediately drives to action, the new Knock2 & NIGHTMODE song Make U SWEAT! is a 2023 dance music anthem that's hard to resist. The upbeat chaos on the heavyweight instrumental comes in destructive waves that are capable of knocking off their feet even the most hardcore genre fans.
The Yellow Claw remix of 2021's dashtar* – another collaboration by Knock2 & NIGHTMODE – is the first song that comes to mind when you think of the dominating mood on Make U SWEAT! The sporadic firework of grooves and chopped samples, scattered atop the insanely heavy synth riffs, is multiplied by 10 on the new track. Both of the songs also display the modular nature of the San Diego-based artist's production. Being a multi-genre musician, Knock2 makes the foundations of the songs infinitely elastic. And although the density of Make U SWEAT! "hides" this feature deep under the Bass House music shell that's in step with the genre's established, as well as the new and evolving trends of 2023, an immersed listening is all it takes to uncover its huge remix potential in all possible genres.
For those who recognize the refrain that goes all the way back to the 2011 classic by Snoop Dogg and its remix by David Guetta, this elasticity of Knock2's new release probably would feel like an even more striking feature. At the same time, it would be hard to find another track that demonstrates so vividly the path that dance music went from 2011 to 2023, that's as illustrative as the new anthem. If you feel like the genre underwent only a few insignificant changes during the previous decade, all you have to do is wait until the lead synths on the insane drop of Make U SWEAT! to change your mind.
Stream Knock2 – Make U SWEAT! on Spotify below!
Looking for more music like Make U SWEAT!'?