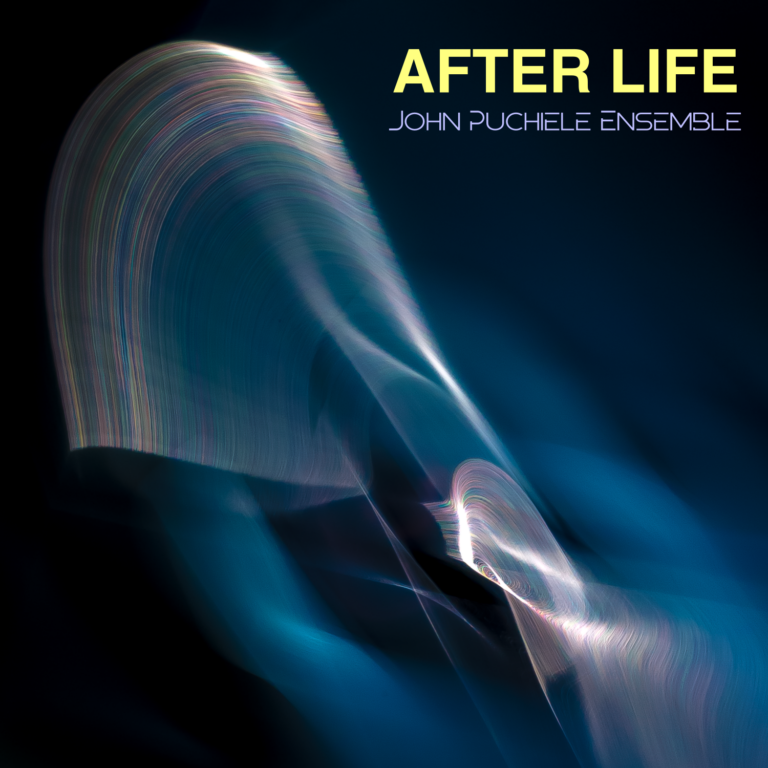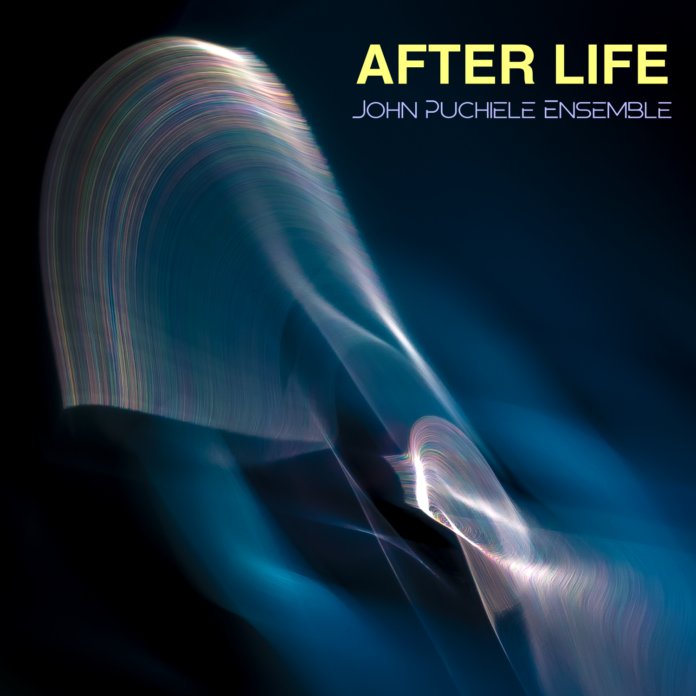 John Puchiele is a world-renowned composer whose career began when he wrote a synthesizer piece for a semi-professional theatre production at the age of 14. Since then he's certainly made a name for himself, writing music for film and television, touring as part of the highly acclaimed Glass Orchestra, and achieving a Master of Arts degree in music composition. He's also released a number of original albums under the moniker John Puchiele Ensemble, the sixth and most recent of which is titled AFTER LIFE.
Taking listeners on an "aural and allegorical journey", John Puchiele Ensemble – AFTER LIFE kicks off with Depart, a stunning opener that sets the tone for the lofty melodies and complex arrangements that can be found on the rest of the album. Another highlight is the achingly elegant Ophanim, which is swept effortlessly along by its own crisp atmospherics, whilst the eerie midway point The Plain of Forever sounds like singing bowls merged with space-age synth themes. Then there's the album closer Tetragrammaton which opens with hymn-like chords, later joined by rich, mellifluous strings that come in waves of melody intersected by periods of discordance. It's an aptly multifarious finish for an album that sets out to aurally illustrate the many potential faces of what we consider to be 'the afterlife'.
Given Puchiele's track record, you could also argue that an album of this caliber is simply what is expected of him as opposed to some grand achievement that has escaped him for his entire musical career up until this point. This weight of expectation however should not take anything away from the fact that John Puchiele Ensemble – AFTER LIFE is a dazzling record that stands up both on its own and as the latest edition to Puchiele's esteemed body of existing work.
Stream the John Puchiele Ensemble – AFTER LIFE album on Spotify below!