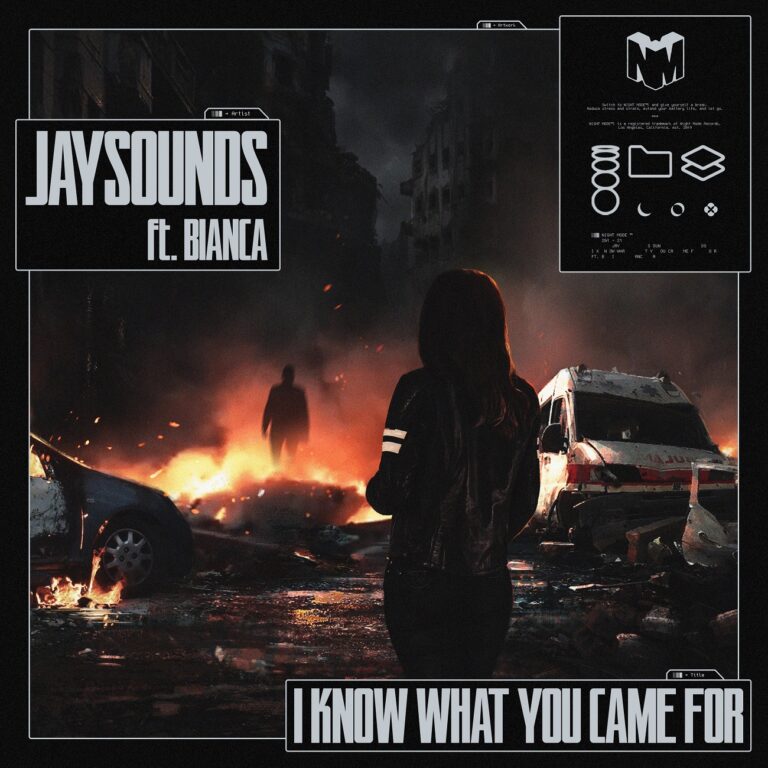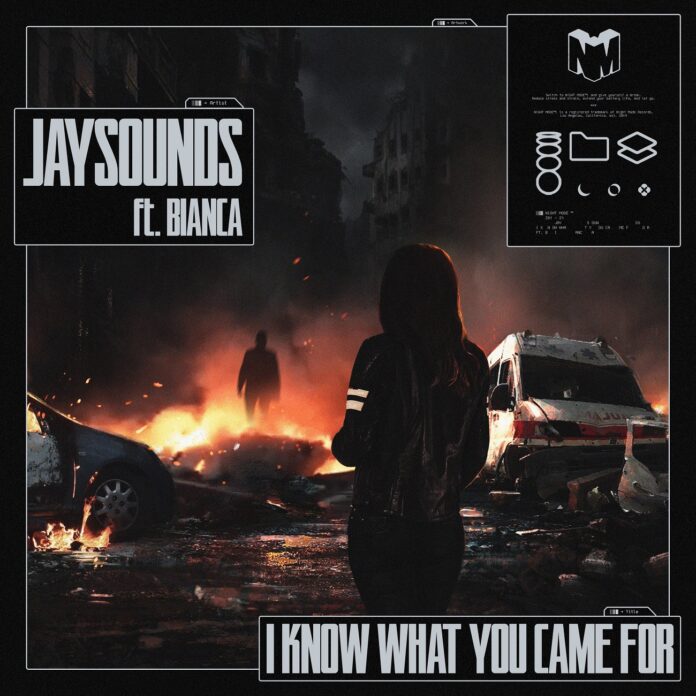 JaySounds never disappoints! In 2020, the Australian producer and DJ made huge waves with his releases 'Party Favor,' and 'Want You Back.' He plans to continue rolling out fresh tunes and started off the year by dropping the solid track called 'Hold You.' While his fans were still vibing to the song, he just put out an impressive mingle of Progressive House and Tech House titled 'What You Came For.' This new JaySounds music is structured brilliantly with uplifting elements that fuel the track with zealous energy. This banging tune also features amazing vocals by Bianca and is issued by Insomniac's Night Mode Records. This isn't the first time these two artists have collaborated as they have previously worked together on the song entitled, 'Control.'
When we first heard 'What You Came For,' a feeling of euphoria took over us. It is a potent release that will have you entrapped in its entrancing aura. The song opens with ethereal pads and warm synths before Bianca's honeyed vocals come in, embracing you with its sweet and fuzzy charm. As you let the track's graceful atmosphere surround you, JaySounds starts to excite your nerves by adding sharp percussion. As the song starts to build towards the first drop, you will notice how cleverly he changes the ambiance by introducing piercing basslines and dirty leads. Rolled out via Insomniac's Night Mode Records, 'What You Came For' will surprise you with its fervent soundscape. This new JaySounds music will certainly find its place in the best House playlists on Spotify.
With the release of 'What You Came For,' JaySounds' career will certainly reach new artistic heights. This song is a legitimate anthem that showcases just how fresh and intoxicating his music is. Presented by Insomniac's Night Mode Records, the track truly gets its celestial spirit from Bianca's exquisite vocals that make the tune sound so spellbinding. We approve of this new JaySounds music and are definitely looking forward to what he comes up with next.
Stream 'JaySounds – What You Came For ft. Bianca' on YouTube below!
Streaming Options:
JaySounds – What You Came For ft. Bianca Apple Music
JaySounds – What You Came For ft. Bianca Spotify
JaySounds – What You Came For ft. Bianca SoundCloud
JaySounds – What You Came For ft. Bianca FREE DOWNLOAD
JaySounds – What You Came For ft. Bianca Download
More Streaming Options HERE.
---
More About JaySounds:
When midnight strikes across the planet, sensory overload is unleashed in the form of Australian wunderkind JaySounds and his unique cranium crushed in a vice of hot magma taken on House Music called Warehouse Bass. Since his first EP in 2017, Festival headliners like Deadmau5, Malaa, Steve Aoki, David Guetta and Tiesto to Bedroom Bangers rocking house party garages have turned to Jay's cinematic soundscapes and aggressive basslines en masse to provide dance floors with a sound that pushes low-end to the point where hearts explode in chests from emotional euphoria.
When it comes to multifaceted prolificacy, JaySounds is like a Swiss Army Knife on steroids standing at the peak of Everest with both arms raised to the heavens – he does it all.
As a seasoned DJ, Jay has taken what began as humble beginnings rocking dank back rooms in Kings Cross nightclubs to a worldwide stage, having played across Asia and the Middle East with Europe and the United States waiting in the wings.
His production sessions have carried JaySounds from around Australia to Los Angeles. His single 'Legacy' with Kwame skyrocketed to #1 on the ARIA Charts. Support from Triple J and Spotify Editorial Playlists grow with every release. To cap it all off, Jay secured a placement for his soul splitting sonics in the billion dollar grossing movie 'Aquaman'.
Trends come and go, but with the path JaySounds has forged in a saturated market of mediocrity, his transcendent sound will live forever. Buckle up.
---
Looking for more tracks like "What You Came For"?