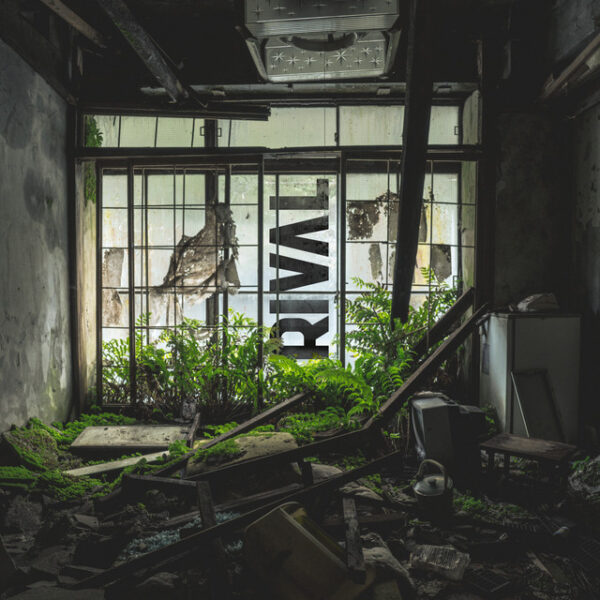 This is Jaffna – 'Rival', the fresh new single on Enchanté Music. The Parisian duo are known for their intricate production and creative songwriting. This, combined with their eclectic range of influences, makes for something pretty unique. They say that the vast range of genres in the London electronic music scene inspired their sound. New Future Garage music is already a genre that's open to interpretation. But this track manages to blur the lines even more so. 'Rival' is being released in the run-up to the Jaffna album, dropping in September 2021.
The Parisian producers made waves late last year with their track 'Headlines' (which you can, and absolutely should, check out HERE). The grayscale, death-defying yet undeniably artistic video was the perfect fit for the sound of that track. However, Jaffna – 'Rival' has a different kind of sound. Whilst their last track had a fuzzy, analog warmth to it, this new track is cleaner and more minimal. It also has some more assonant and melodic sections that make use of some interesting instrumentation. This track still has the same energy and raw naked aggression, but it's also more pensive and emotional.
With new Future Garage music of this caliber, the Jaffna album is starting to look like something pretty special. Enchanté Music put out some incredible stuff in 2020 and it seems that 2021 is not going to be much different. The swirling, ethereal, and organic sounds of Jaffna only add to the rich palette of music coming out of the French scene at the moment, with Enchanté right at the center. Stay tuned for more of the same and keep September 2021 marked in your diary. We have a feeling it's going to be exceptional.
Stream Jaffna – Rival on YouTube Below!
Streaming Options:
---
More About Jaffna:
New Parisian band (Stan and Bravin), influenced by the London scene, Jaffna had enchanted us with their first EP of dreamy electronic music "Ripples" (2017, 9M Spotify's listenings), signed on the label of the well known French producer Thylacine. Jaffna was immediately spotted by Konbini, Les Inrocks, Trax, Beaux-Arts Magazine, the BBC, and the American magazine Earmilk.
Inspired by the melting pot of the London electronic scene, they merge with skill and melodies, Techno, Drum & Bass, Big Beat, or Dubstep. Jaffna is to be classified between Rone, Chemical, Brothers, Bicep, French 79, or N'To. Several singles during the winter and an album in the spring of 2021 will confirm Jaffna as one of the groups to follow on disc and we hope on stage.