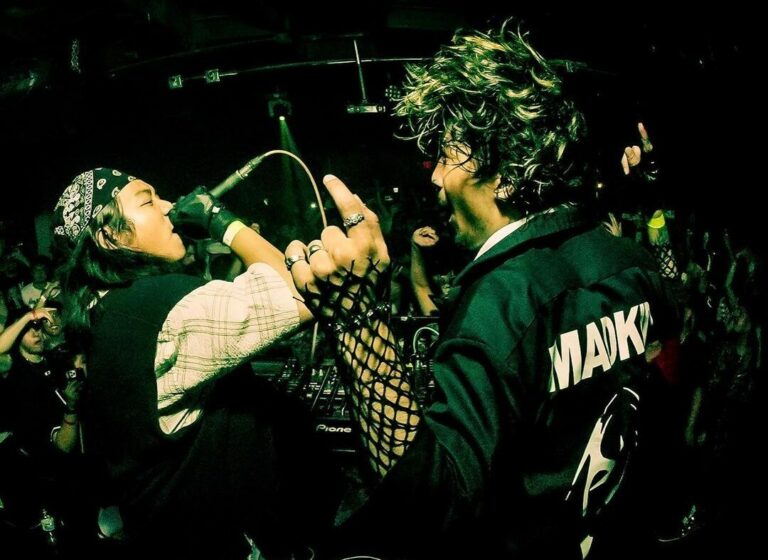 NIGHTMODE continues bringing into the spotlight innovative talents in the Trap/Wave music genres with the new San Diego-based producers' ISOxo & FrostTop song Angels Landing. The epic mixture of heavenly vocals and synth heavy melodies concludes in wild drops that use tribal-sounding percussion and traditional Trap-style drum sections.
Earlier this year, FrostTop debuted on NIGHTMODE with the solo track titled Aster. The new collaboration with ISOxo sounds more aggressive and hard-hitting compared to the latter, but at the same time it takes the best production decisions that's been made on Aster and reinvents them in the territory of the Trap/Wave music genre. It results in the new ISOxo & FrosTop song having an easy-to-follow structure—something that would definitely appeal to the mainstream auditory, making it easier for the song to top the charts. And, while this is true, the innovative futuristic sound of the producers is something that will be appreciated by the narrower auditory, consisting of the long-time fans of both Electronic sub-genres.
Indeed, the fresh approach to Trap/Wave music on Angels Landing by ISOxo & FrostTop can be heard everywhere on the 4-minute song. But, perhaps, the most distinguishable trick up their sleeves is disguised in the sound design. With all the stagnation that happened in the genre during the last couple of years due to the overproduction by the musicians who chased the retro aesthetics, along with the overall muddiness of the mixes, the lush, detailed and spacious sound on Angels Landing makes its standing out incredibly easy. Add the charming 808-heavy drops in the middle of the song and the epic culmination with the enormous-sounding lead synths, and you get one of the most recognizable Trap/Wave songs of the summer.
Stream ISOxo & FrostTop – Angels Landing on Spotify below!
Looking for more music like Angels Landing?