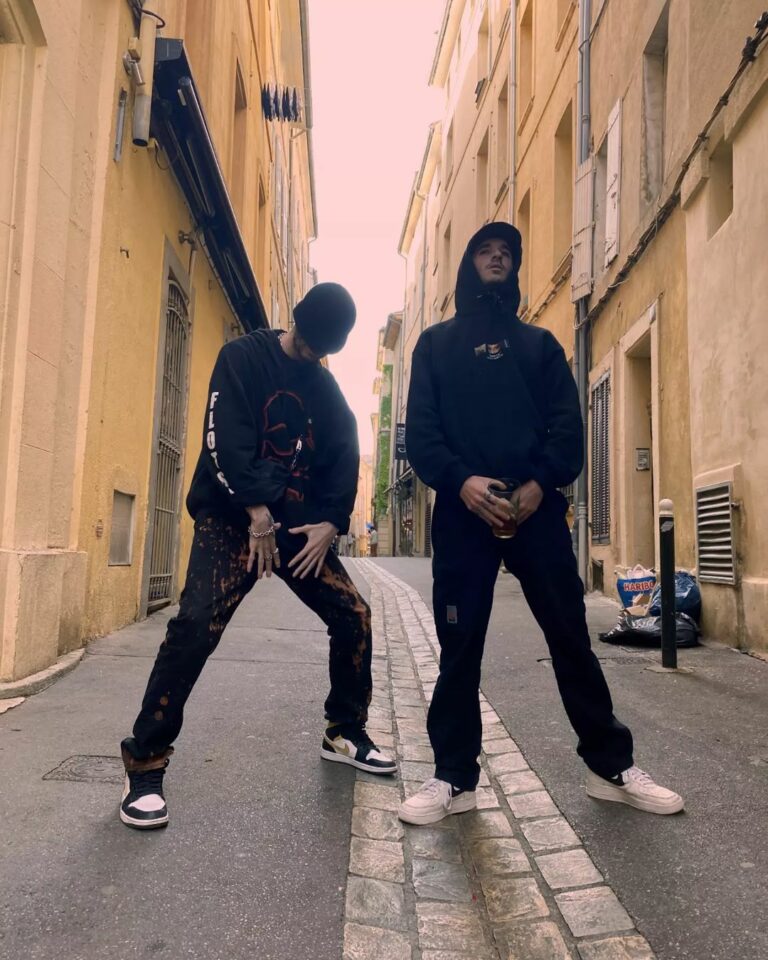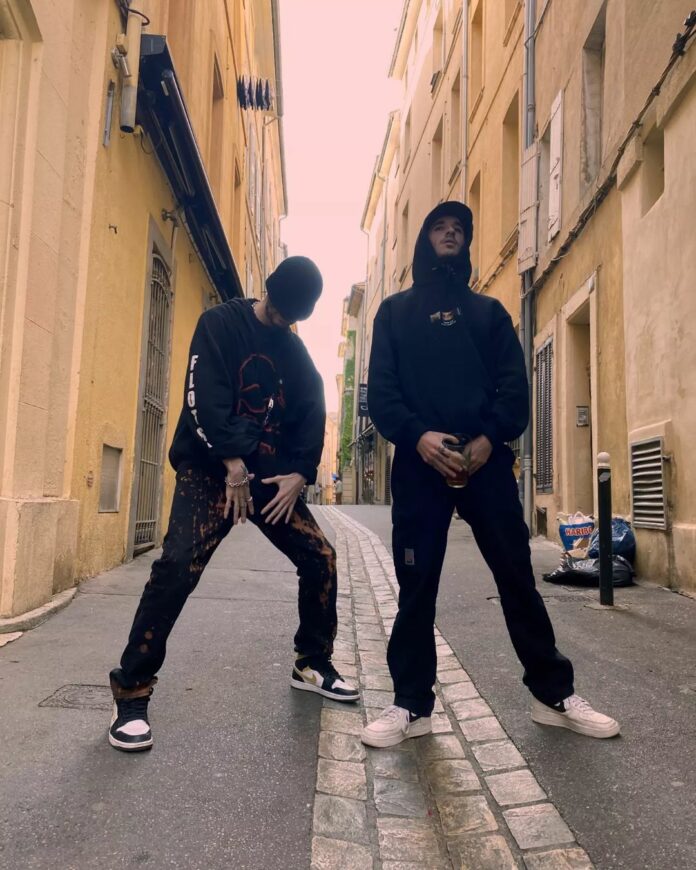 HOL! & HURTBOX invite the Dubstep fans to participate in an infernal moshpit with their new song titled Freaks. The hard Dubstep heater is the second collaboration between the two French producers, and it doubles the aggression, as well as the rampant, chaotic energy of their 2021 release The Strangers.
The tiny opening part of the new HOL! & HURTBOX song kicks off as a beginning of something very chill and melodic. But as soon as we hear the swooshing metallic sounds and the increasingly distorting melody, it becomes obvious that the producers are aiming at something not exactly to listen to while doing your Sunday laundry. After the anxious alarm-like sequence gets cut by a little interlude, the HOL! & HURTBOX hard Dubstep heater Freaks you out with the cumbrous, extremely fat drop section that destroys every kind of expectations the listeners had before reaching this point.
The creative usage of distortion mainly focuses on techniques that involve comb filtering, sometimes to the point Freaks starts sounding like giant metal claws of a Gundam vehicle trying to sink an aircraft carrier. As bulky and as chaotic Freaks may sound to an unprepared listener, it's still a track that's incredibly hard not to groove to. HOL! seems to have found the recipe that allows a Dubstep track to sound groovy even with the most simple drum pattern used on a drop.
Underneath all the mechanical madness of Freaks lie the drum patterns that'll sound familiar to literally any human being that has ever been exposed to music. And, perhaps, the secret to this groove lies in the fact that both, HOL! & HURTBOX have managed to find ways to tame the most intangible and evasive element of Bass music – the riddim.
Stream HOL! & HURTBOX – Freaks on SoundCloud below!
Looking for more music like Freaks?