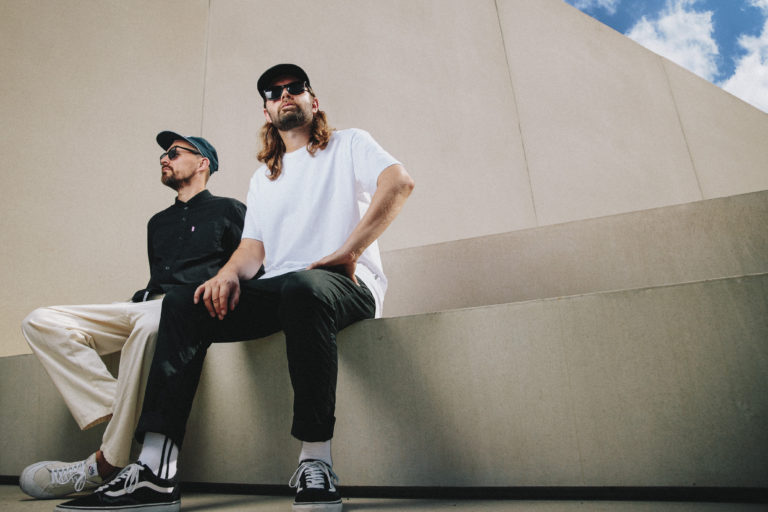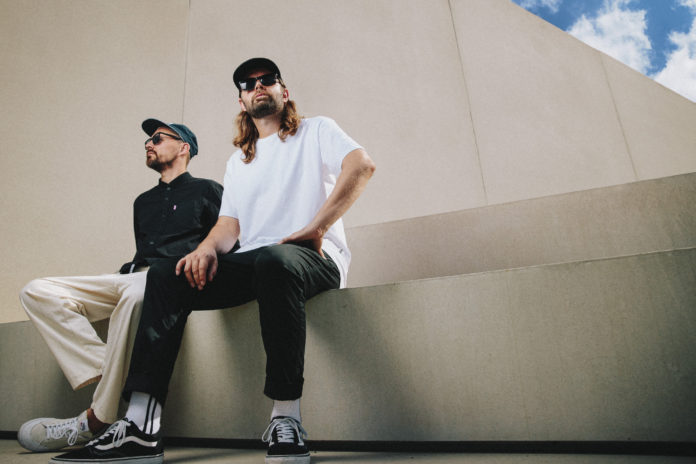 Since we featured Hermitude "OneFourThree" (make sure to check out the original video under the remixes below if you haven't already), it pretty much solidified itself as one of the top and freshest tracks on 2019. Actually, so fresh that at the end of 2019, the legendary Keys N Krates jumped in and released an official remix, and only 4 days ago, Friend Within also took the opus and twisted it into a super club friendly blend of Deep and Tech House.
The Remixes
The Friend Within remix really offers the perfect mingle of Urban and House flavors, it is extremely groovy, it has a subtle tribal feel, it kept the smooth old school Hip Hop pads, took the vocal and used the essential bars to create this absolutely infectious club anthem. Add the original catchy and intoxicating melody to this recipe, and you get a remix that every House DJ will drool over. It really has all the elements to be one of the top played Deep/Tech House tracks this year.
Stream "Hermitude – OneFourThree Feat. Buddy And BJ The Chicago Kid (Friend Within Remix)"
Keys N Krates' remix went places you wouldn't have expected it to go, from R&b, Rap, Trap, Deep House and Indie Dance, their remix blends genres flawlessly and creates a vibe that is suitable for clubs, bedroom action, or just a good old late night drive. They made masterful use of the vocal, the evolution is simply fantastic and, as is tradition from KNK, the production level is masterly.
Stream "Hermitude – OneFourThree Feat. Buddy And BJ The Chicago Kid (Keys N Krates Remix)"
The Original
Aussie duo Hermitude have recruited US Hip Hop stars Buddy and BJ The Chicago Kid for their latest release 'OneFourThree'. The release also marks an announcement for their new album 'Pollyanarchy' which will drop this fall. The new track sees Buddy and BJ flex their lyrical muscles over a gorgeous smooth groove.
Both of these artists have become known for their killer collaborations, including BJ's work with Kendrick Lamar, Jill Scott and Dr Dre and Buddy's work with J Cole.
'OneFourThree' shows off Hermitude's growth and development as artists originally from the Blue Mountains near Sydney, now sharing the world stage with some of the biggest up-and-comers, the band (Elgusto and Dubs) had this to say about working on the new track:
"It was crazy to see Buddy and BJ throw down in the studio. Buddy's raps are razor sharp, all written in the booth and BJ's silky voice and amazing harmony style had everyone in awe. It's been a real blessing to work with these high caliber artists in the USA. Watching the way they approach songwriting and morph into character when they record has been super inspiring for us."
Hermitude have carved out a unique niche in the electronic music world, their hip-hop influenced vibes winning them fans the world over. Their World Tour kicks off in Asia in just over a month, seeing the duo perform in Korea, China, Singapore, Thailand, Malaysia, USA, Canada, New Zealand and Australia.
About Hermitude
The Hermitude story is one marked by stark creative evolution, diversifying music styles and a hunger for constant elevation.
Since the early 2000's, El Gusto and Luke Dubs have been exploring the wide sonic territory both individual and group influences have formed. Their chemistry in the studio is undeniable and backed by a friendship that has seen the duo experience some incredible moments on stage and behind the scenes, Hermitude have remained one of Australia's most endearing and popular acts.
Signing with Elefant Tracks in 2002, Hermitude honed for themselves a strong platform to express their individuality quickly, while their relationship with the label continues to this day. From their debut album Alleys to Valleys, through to the flourished sounds explored on the follow up, Tales of the Drift and then of course, the music of Threads, those early chapters of Hermitude's career saw a quick and fiercely loyal fan base form, while the Hermitude name and reputation generated industry acclaim early.
The music was captivating and forward-thinking, though with the release of HyperParadise in 2012, Hermitude returned from a brief hiatus with vigor and a re-energized approach to their craft. Of course, the album gave fans 'Speak of the Devil', the duo a J Award for Best Music Video and placement in the triple J Hottest 100 and their first Australian Top 40 charting album.
And that was just the beginning. The now beloved Flume remix of title track 'HyperParadise' propelled Hermitude onto more music radars, while the song went on to enjoy Platinum success. The trajectory for the Blue Mountains duo was set high early for sure, but as Hermitude entered their second decade, gears definitely switched up, with the AIR and ARIA Awards, as well as the Australian Music Prize all coming calling.
"Pushing and encouraging each other when you are trying to spark an idea is something that is really important in a collaborative context and that's something that we have hopefully strengthened between us."
Signing with Nettwerk Records in 2015 saw Hermitude introduced to international crowds, touring the US and reaping in successes at lucrative festivals including SXSW, Governor's Ball and Lollapalooza. Their reputation for producing an electrifying live show and stand out collaborations was eagerly adopted by international markets, while at home, Hermitude's Australian fans were hungry for their next hit.
It came with 2015's Dark Night Sweet Light – the duo's most comprehensive and accomplished effort to date. Spawning the likes of 'Ukiyo', 'Through the Roof' and the Platinum smash hit, 'The Buzz', Dark Night Sweet Light earned Hermitude their first #1 album in Australia and also earned positive reviews upon its international release later that year.
Now, three years on, El Gusto and Dubs have emerged from the lab with something new. Something revitalized and fierce. The trust their fans have put in them to deliver new music that keeps that same energy has well been worth the wait.
'Stupid World' is the powerful new single from Hermitude, a response to the craziness seeping into our every day. A fiery addition to their body of work, 'Stupid World' sees songwriter and vocalist Bibi Bourelly – whose writing credits include Rihanna, Usher and Mariah Carey – come into the Hermitude fold, laying down some incredible notes on the track.
If music is an escape from the chaos of real life, 'Stupid World' is the next enticing trip on the list.
"However you wanna deal with what's happening around us in the world right now, you can do it your own way through music."
The new era of Hermitude has arrived.
Join us on:
Spotify
Soundcloud
Mixcloud
Youtube
Facebook
Twitter
Instagram
Would you like to be featured? Send us your Music!