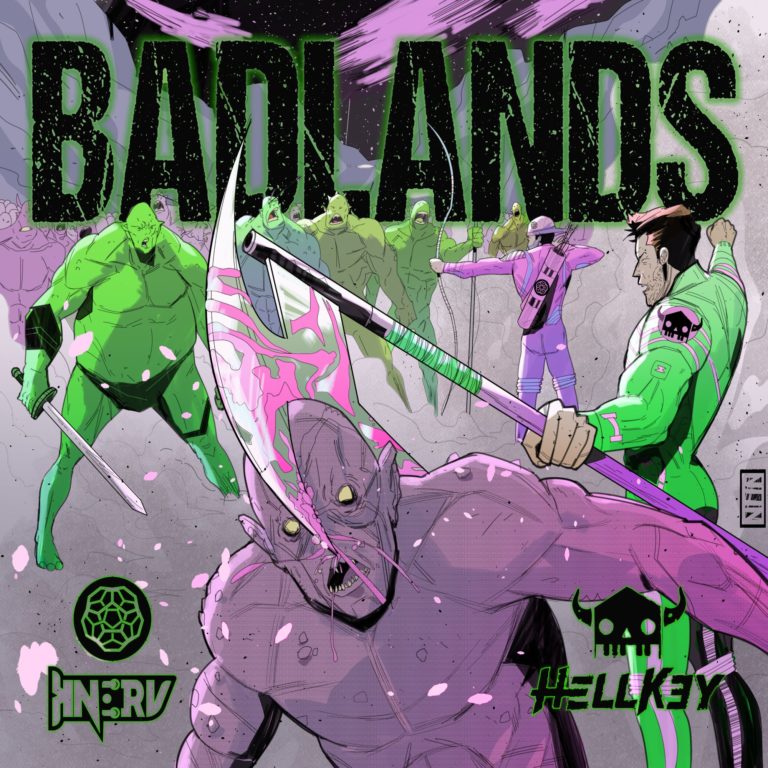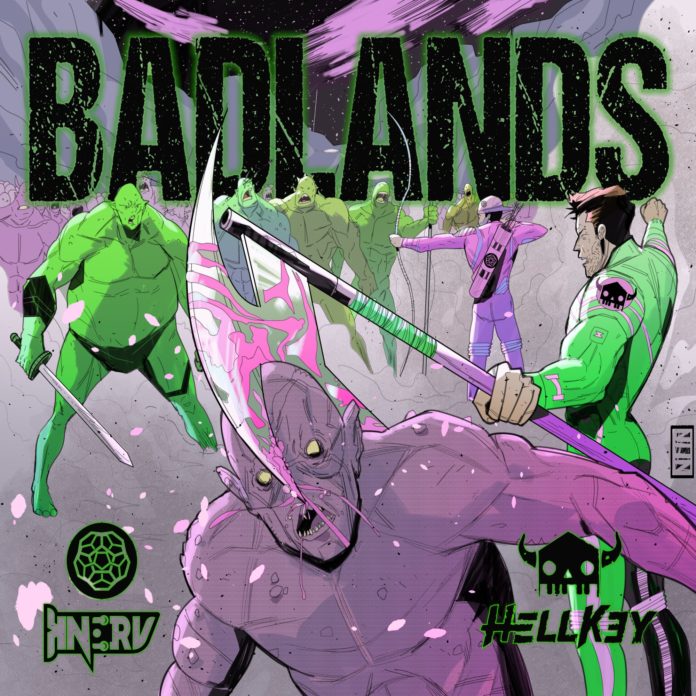 If you are a fan of EDM Dubstep and you are not aware of HellKey's music, you are definitely missing out on a lot. His compositions are insanely upbeat and rhythmic and will not fail to get you moving. With 11k monthly listeners on Spotify, HellKey always exceeds the expectations of the fans with his music and 'Badlands' is no exception.
HellKey and Knerv recently met through an Instagram post and decided to collaborate on a song. With their dynamic styles and technical expertise, they hit the studio together and produced the track called 'Badlands'. HellKey loves to talk about success and dreams in his songs and each of his productions have a story behind it. So does this track. 'Badlands' symbolizes the dreams that need a huge struggle to turn into reality, just like the song itself. This track is more than just music. It talks about a dream and the struggle and courage you need to fight for it.
'Badlands' is an epic Dubstep track that highlights the unique composition style of both Hellkey and Knerv. The song contains two melodic yet dynamic drops. The first one has a smooth transition and the build-up keeps the listener thrilled, while the second drop is different and punchier from the first one. The overall tune and flow of the track is inspired by Virtual Riot.
Whether you are a music fan or not, HellKey's 'Badlands' will get you tapping your feet to its beat. The rhythmic patterns and frequencies of this soundtrack will not only leave you head banging but will also give you the adrenaline rush you need to uplift your mind, body and spirit. This song is more than just a dance number. Play it when you feel low and we bet it will turn your mood around.
Stream "Badlands" on Spotify and Soundcloud!
More About Hellkey:
HellKey is the alter-ego of Franky!, producer, vocalist, keyboardist. and classical trained pianist coming from Italy and now living in Norway (Trondheim). After playing keyboards and being vocalist in many rock and metal bands, Franky! is now focusing on electronic music (and he does love it!).
With his aggressive and bizarre style, HellKey mixes Dubstep, Breakbeat, Electro punk and other EDM influences. It's a perfect combination of many influences such as The Prodigy, Skrillex, The Bloody Beetroot and Bassnectar. But, mainly, he just follows a dream and has fun.
He does believe that dreams are made to fuel life, no matter what. His own is to inspire dreams in others and he is doing it by building a legend, his own legend. All his shows and parties have two rules: "forget the hell you come from, just join and enjoy" and "be free to follow the previous rule".
Follow Hellkey:
https://hellkeymusic.com/
https://www.instagram.com/hellkeymusic/
https://www.youtube.com/channel/UCy6kNBRQFLgGwkxSFUdqe3Q
https://open.spotify.com/artist/7MuvN3kRnLkhkez2M6BC7d?si=9w5qIWGWSWiyYOOGLx7rCw
https://soundcloud.com/hellkeymusic
https://www.facebook.com/HellKeyMusic/
Join Us On: