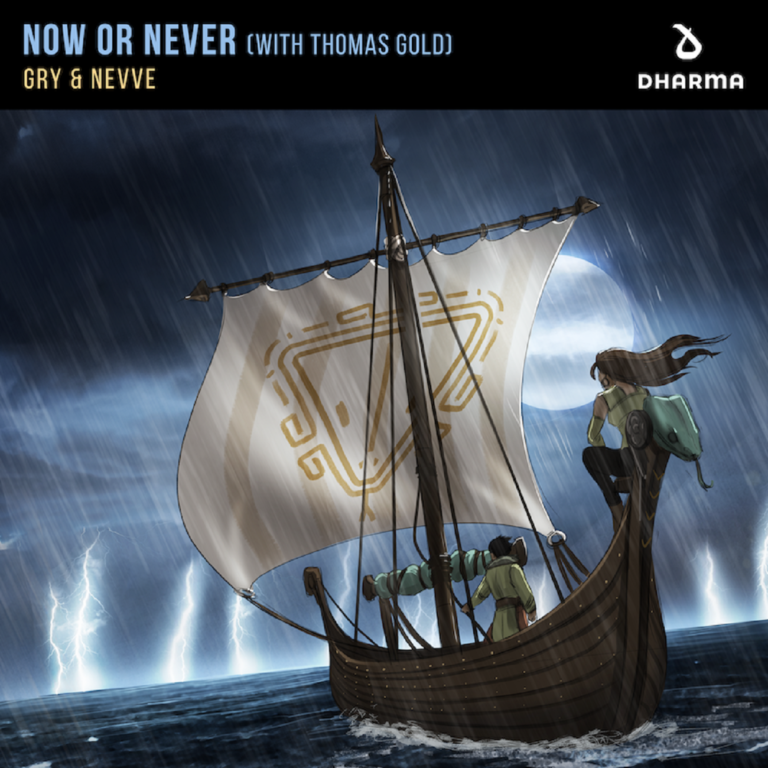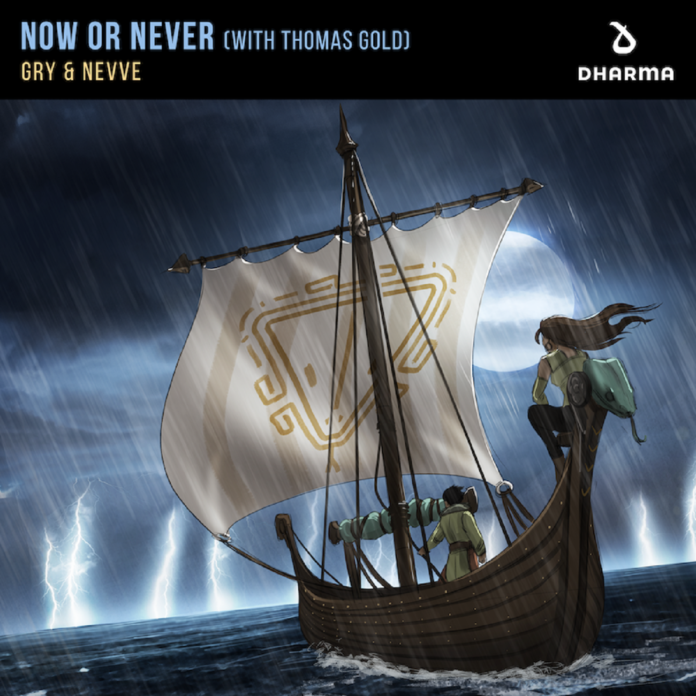 Currently based in Taiwan, GRY has been spinning heat on the Asian music circuit with fleshy live sets for quite some time. He is now ready to make some moves on the EDM circuit with his first-ever collaborative release entitled, 'Now Or Never' with Thomas Gold and Nevve. This stunning new GRY music landing on the KSHMR label DHARMA Records is a bedazzling display of artistic synergy. This Pop EDM 2021 tune is accentuated with fine production skills from GRY & Thomas Gold, but it is truly Nevve's sublime vocal performance that will leave you gobsmacked. She is known for many hit tunes such as, 'Gunning For You' by QUIX and 'You're The One' by Big Gigantic which were also remixed by STRX and CloZee respectively. GRY & Nevve – Now or Never is a delirious Pop & Electro Pop meets EDM affair that will send you on a sensory overdrive. 
This Pop EDM 2021 song is a club-driven, feel-good composition. The beautifully carved out melodic cadences on GRY & Nevve – Now or Never feel like a crashing motion of waves that swish and hit with oscillating energy. The vocalist's deep ringing voice with breathy stylizations sound extremely immaculate and seductive. The oriental melodic arrangements layered with pumping basses and scuttling beats will propel you in party mode, guaranteed! The drops on this new GRY music are an intense mosh pit of flashing strobe lights. Released by the KSHMR label DHARMA records, this tune has dulcet intricacies filled with festival main stage energy that will bring epic moments at festivals this summer.  
The orchestral grooves of this new GRY music are unknowingly addictive and hook-savvy. This Pop EDM 2021 cut is a club-ready weapon that will make you tipsy with its summery vibes and uplifting energy. GRY & Nevve – Now or Never featuring Thomas Gold undulate with a rhythmic vivacity that is as alluring and spine-tingling. It is just as infectious as Gold's edit of 'Show Me Love.' Picked up by the KSHMR label DHARMA records, 'Now Or Never' is a tantalizing tune that will surely end up topping a few charts on the EDM scene.
Stream 'GRY & Nevve – Now or Never' on YouTube below!
Streaming Options:
GRY & Nevve – Now or Never Apple Music
GRY & Nevve – Now or Never Spotify
GRY & Nevve – Now or Never SoundCloud
GRY & Nevve – Now or Never FREE DOWNLOAD
GRY & Nevve – Now or Never Download
More Streaming Options HERE.
---
More About GRY:
GRY is a multi-genre music producer / DJ from London currently based in Taipei, Taiwan. GRY & NEVVE – Now or Never is his latest release which proves that he is here to conquer the EDM industry.
More About Thomas Gold:
A household name in dance music with astronomical streaming numbers and a decade's worth of hits in his music catalogue, Thomas Gold is a producer who's highly regarded in the scene. Gold's devoted fan base and undisputed hits have been the catalyst to the producer's domination, landing him performances at festival mainstages including Ultra Music Festival, Coachella, Tomorrowland and many more.
After a massively successful year 2018, the legendary German producer continues to blast through the electronic music scene this year with his newest radio masterpiece "Gold'" on Armada Music, as well as another progressive banger called "Wildest Dream" on Nicky Romero's Protocol imprint. 2019 also brings Thomas` first major release on Universal Music, out early summer.
A testament to his constant evolution and growth, last year, Gold revealed a new tech house side project, AU-1. The project was created as a return to the original sounds of Gold's tech house roots.
Throughout his career, Thomas Gold has released on reputable labels including Axtone, Armada, Revealed Records, Protocol and Spinnin'. His progressive sound saw him rise to the upper echelons of global electronic superstar DJs. And with his feature on GRY & NEVVE – Now or Never, he is on a solid roll.