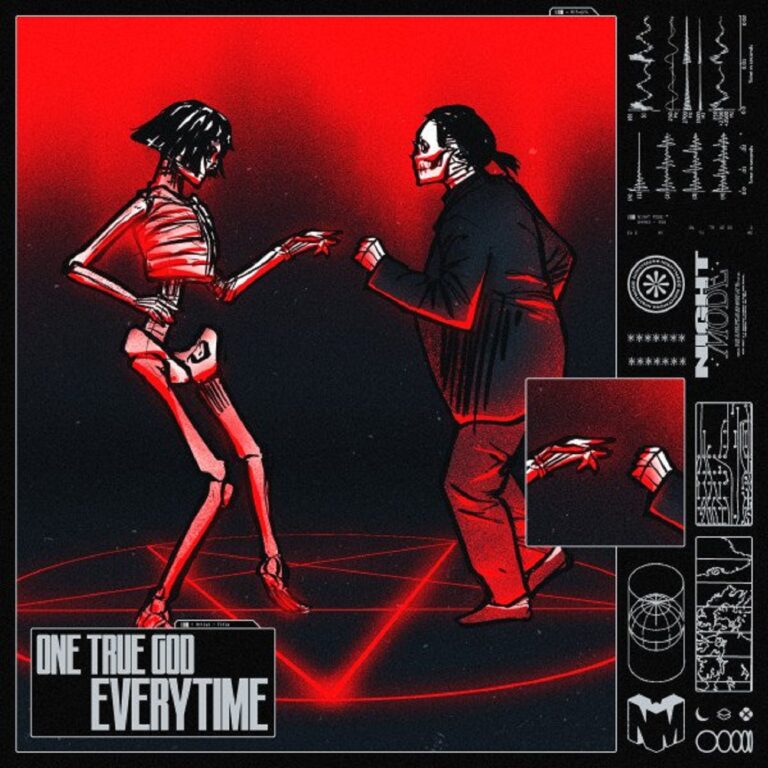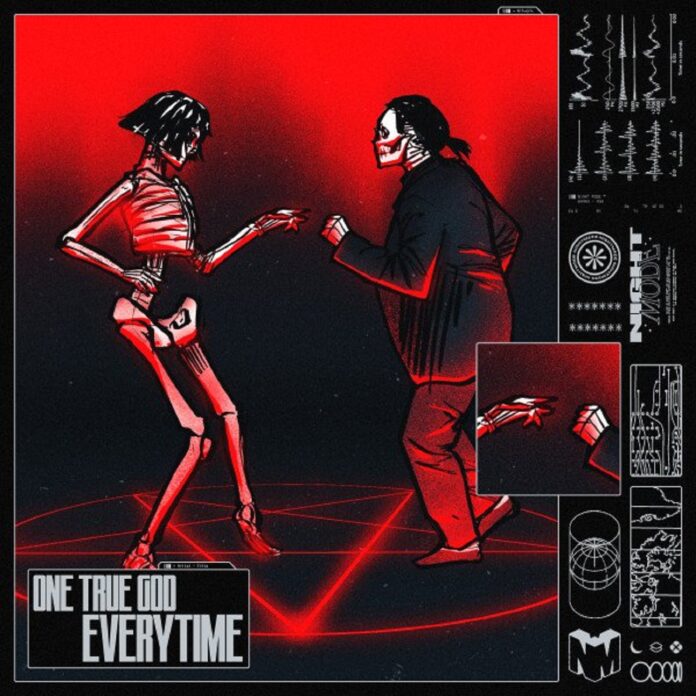 The L.A-based musician Alan Notkin is a force of nature among House music artists. His crackling and attention-grabbing project, One True God is all about conjuring dark, intricate, and deep sounds. This artist is consistently featured on the best gaming music imprint, Night Mode Records, with tracks like 'Addicted' and 'I See U.' His brand of music moves up and down the tempo meter and will either haunt you or frazzle your senses, or both. His latest Night Mode 2021 stint called 'Everytime' is a thrilling arc of instrumental and vocal brilliance. This is the same imprint that is behind the power-packed compilation, 'Year 1 [Remixed].' The track is structured with a hypnotic vivacity and eccentric vibe that is just rare. One True God – Everytime is a fiery banger that will flip the club atmosphere on a simmering high.
Continuing the imprint's tradition of serving up the best gaming music, this Night Mode 2021 release is no exception. One True God – Everytime is a fuzzball of groovy cadences and smoky ambiance that will leave you buzzing in an ecstatic rush. The deep and catchy vocals pierce the soundscape with raw and seductive energy. This stunning club-ready tune is amassed with fervent hits and pulsating beats that elevate and radiate a chilling atmosphere. The dramatic synths and edgy bass move with a subtle ferocity and a breezy effortlessness that does not come quite so easily. 'Everytime', with its melodic and sinister hooks, just go to show why One True God is considered in the top league of House music artists. This Bass House song is as equally intriguing and addictive as his collaborative hit with Vania, 'Careless.'
One True God – Everytime is an impassioned display of the artist's deep insight into the process of spinning modern sound design and memorable composition. After all, he is quickly becoming one of the best House music artists for a reason! He is a pro at delivering the best gaming music, his releases are always electrifying and infectious, and they embody the Night Mode 2021 sound perfectly. 
Stream 'One True God – Everytime' on Spotify below!
Streaming Options:
One True God – Everytime Apple Music
One True God – Everytime Spotify
One True God – Everytime SoundCloud
One True God – Everytime FREE DOWNLOAD
One True God – Everytime Download
More Streaming Options HERE
---
More About One True God:
Canadian LA-based electronic producer and performer, Alan Notkin, creates dynamic style house and mid-tempo bass music with his newest project, One True God. The name derives from Satanic religious notions of enlightenment: we are our own God.
OTG's discography is versatile, ranging from the dark, energetic beats of his first EP Cult 45, to the 2020 single-releases featuring his own melodic vocals. OTG isn't afraid to reinvent himself, and because of his strong sound identity, his music remains recognizable from obscure songs like "Move Slow" to bright dance floor hits like "Daylight". His latest release, One True God – Everytime shows that 2021 is looking to be a big year for the artist!
OTG visuals inject metaphoric and subliminal messaging for those with eyes to see.
---
Looking for more tracks like "Everytime"?