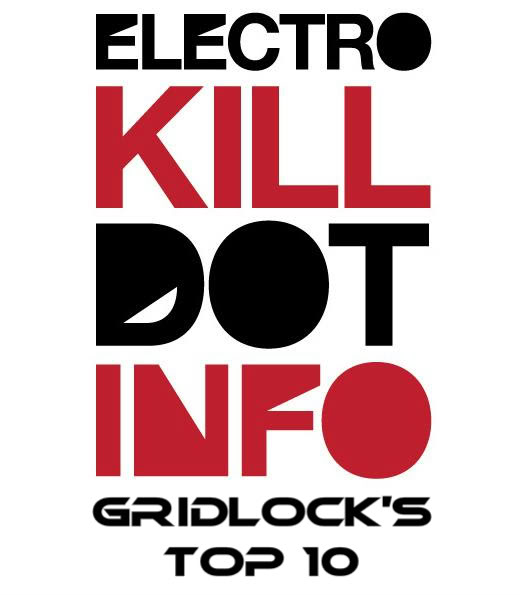 I bring to you my top tracks of last year, and it covers a wide spectrum of sounds and genres under the EDM umbrella. Elecktrokill all day! Give me your feed back in the comments and let me know what you agree with and disagree with.
10. TC – Tap Ho
I am not usually too big on drum and bass, I don't know what it is, but it's just not my thing typically. However this song is straight murder from the second it begins. TAP TAP TAP TAP HO…dunna dunna. It constantly gets stuck in my head and I don't mind that one bit.
9. SBTRKT – Wildfire
What's not to like about this song? It's one of those odd songs that could either get you amped up a bit at a show, or is good in a chill setting. The production is stellar and although the rest of SBTRKT's debut cd was great, this song is still the best track on there, hands down.
8. Dillon Francis – I.D.G.A.F.O.S.
Dillon Francis takes Skrillex's melodies and one ups them. Have you ever heard anything so catchy? The drop is beautifully hectic; this is a great introductory track to get someone into the moombahton tempo and would work well in most any dj's set.
7. Example – Midnight Run (Flux Pavilion Remix)
My oh my how big of a year have Flux Pavilion and his partner in crime Doctor P have had! I caught them both twice this year and was impressed with their sets both times. There were plenty of tracks I could have picked by them this year, but I just loved Example's vocals in this song and how Flux played with them.
6. Silver Medalion – All I Ask (Codes Remix)
This is my jam. This song is instant happiness for me. Everything about it is spot on. I love the dubstep like buildup into the final drop, and there is just a great overall progression as the song plays out.
5. Deadmau5 – Aural Psynapse (Myndset Remix)
We all know Joel is a douche, but would you have him any other way. Even though he is a jerk to many, it's quite clear just by visiting his facebook that he loves his fans, and that's all that really matters. This track has everything you could want in a remix. It does justice to the original while adding great elements that really makes it a stand out track. It has a bit of "old school rave" feeling to it also which is nice.
4. Rusko – Everyday (Netsky Remix)
Rusko hasn't released much this year, though a new cd will be coming out by the crazy man soon. If someone asked me to recommend one dubstep dj to go see live for a newcomer I would pick him easily. His energy on stage is just wild and his song selection is always great. Netsky destroyed this remix, it's an absolute banger.
3. Feed Me – Pink Lady
I think Feed Me is my favorite new artist of the year. Here's a fact not to many people know, he used to (or may one day again) produce drum and bass under the name Spor. This song is so awesome I don't even know where to begin. The sounds are all so awesome, and that intro, has there been a better intro on any song all year? I am dying to see the man live again with his new stage setup, he plays the perfect mix of dubstep and electro house and his music selection is in perfect harmony with my own musical taste.
2. Zed's Dead – 1975
The truth of the matter is I had the hardest time picking which Zed's Dead song I wanted to put on this list. Every single song they have released this year has been perfect. In my eyes they can do no harm, and their brothers in battle: The Killabits are doing well too. I picked this song because I figured maybe not everyone caught it when it came out, and the vocals are a great clash with the dirty drop. Their sound is just so unique! I can't wait to see what they do in 2012.
1. Steve Aoki and Afrojack – No Beef
Yup I said it; this is my number one song of the year. Steve Aoki has a lot of haters; he is kind of like the Skrillex of electro, except the dude doesn't just make electro! When you see him live it feels like a party. Well it is a party! The man has really stepped up his production game this year along with Afrojack too. The vocals are top notch, and I just have three more words…EFFED UP CAMEL!