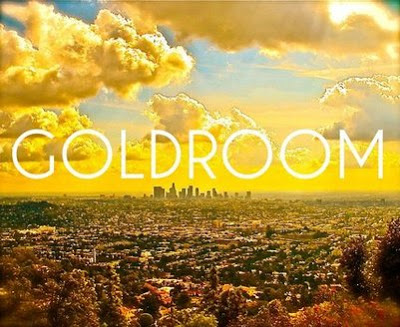 Great IndieDance/NuDisco/Tropical Vibe on these ones. Pretty laidback, perfect for poolsides and beaches. Enjoy this while the summer is still here!
Born out of Los Angeles synthpop trio NightWaves, Goldroom is Josh Legg's solo effort and production alias. An amalgamation of dreamy synths, emotive vocals, and tropical disco grooves, Goldroom paints the soundscape of summertime in Los Angeles. A breezy response to the heavy, dub-laden clubs around Southern California, Goldroom's music is ready-made to soundtrack a poolside soiree. Influenced heavily by French Touch innovators like Alan Braxe and Fred Falke, Legg has crafted an uniquely Californian take on the genre, incorporating live instrumentation and percussion with elements of downtempo disco to create something more than the sum of its parts.
Poolside – Do You Believe (Goldroom Remix)
Goldroom- Morgan's Bay (Charles I Remix)
As summer winds down Goldroom is back with another Island Disco mix for you. Recorded live on radio station KXSC in July, it features some classic songs along with newer Goldroom remixes and original tunes. Stream and download the mix below. Download Goldroom's KXSC Mix. An exquisite 38 minutes of ultra chill disco beatz!
Goldroom – Exclusive KXSC Mix 2011
Tracklist:
1. Body Language – Social Studies (Plastic Plates Remix)
2. A Luke Million – Arnold
3. Penguin Prison – Fair Warning (Goldroom Remix)
4. Daft Punk – Voyager
5. Oliver – I Need You
6. Goldroom – Nights In Nantes
7. Fred Falke – Wait For Love
8. Alvin Baxter – Au Zenith
9. Mark Ronson – Record Collection (Perseus Kareoke Mix)
10. Starsmith – Champion