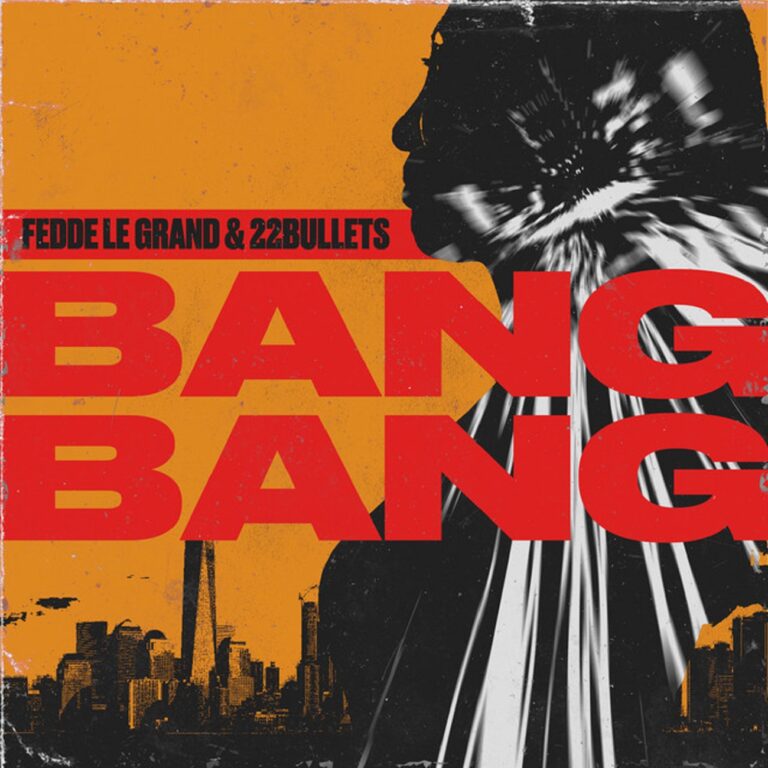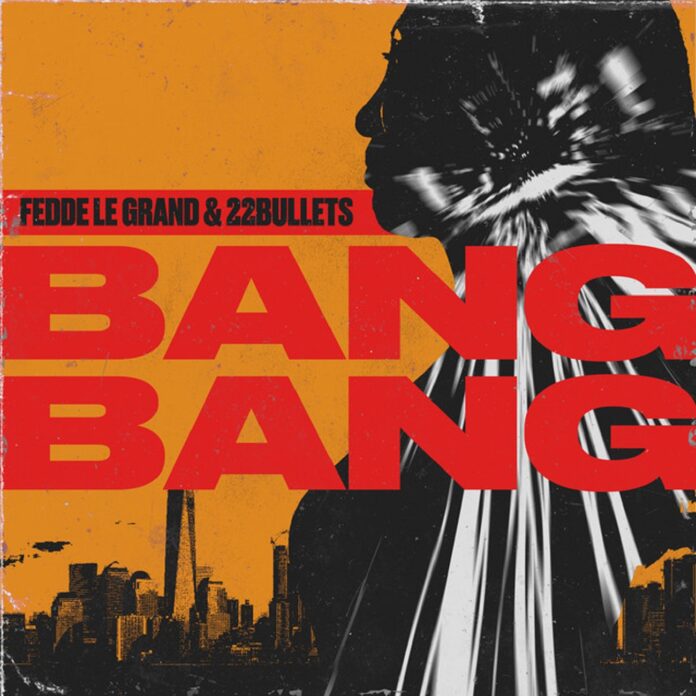 An intense excitement takes over rhyme and reason whenever an artist helms a classic tune for a modern twist. Such is the case with the latest collaborative release of 'Bang Bang' by Dutch producer Fedde Le Grand & Thailand-based stalwart 22Bullets. If you rake through the memory lane a bit, this new Fedde Le Grand music is a fresh rendition of Nancy Sinatra's 1966 original by the same name. Rolled out via Chérie Amour Productions, it is a bedazzling and emphatically somber affair that will cast its spell over the listeners. 
'Bang Bang' by Fedde Le Grand & 22Bullets is a song that gives us chills from start to finish and is truly an exciting treat. This gorgeous Pop & Electro Pop track takes a beautiful idea and elevates it to the next level with EDM flavors and the duo's phenomenal storytelling ability. The artists have done a magnificent job with this release. This new Fedde Le Grand music is a delicate embodiment of soft-edged lyrics and the welcoming, clubhouse vibe that creates a highly infectious composition. Issued on Chérie Amour Productions, this song is the perfect combination of smoky, soulful, and melodic symphony.
On this 'Bang Bang' remake, Fedde Le Grand & 22Bullets have employed a fusion of low key piano with gentle acoustic guitar and light strings. The instrumentation on this new Fedde Le Grand music is impressive, to say the least. The vocal tones are reminiscent of the classic emo sound; however, the production design and groovy guitar licks swing the song back in Pop & Electro Pop direction. The inclusion of high-pitched and slow-burning synths, basslines, and ardent melody are key components in blending the styles together. The pulsating slow drums and reverbed descriptions of gorgeous vocals make this Chérie Amour Productions release a hit.
This genre-blending gem features a sparkling rhythm layered over electronic cadences. This dynamic modern take brilliantly revels in the spark of familiarly melancholic lyrical stylings. Grand's powerhouse skills and 22Bullets' perspective have graced us with an emotionally inspiring piece of music that will melt even the most jaded of hearts.
Stream 'Fedde Le Grand & 22Bullets – Bang Bang' on YouTube below!
Streaming Options:
Fedde Le Grand & 22Bullets – Bang Bang Apple Music
Fedde Le Grand & 22Bullets – Bang Bang Spotify
Fedde Le Grand & 22Bullets – Bang Bang Soundcloud
Fedde Le Grand & 22Bullets – Bang Bang FREE DOWNLOAD
Fedde Le Grand & 22Bullets – Bang Bang Download
---
More About Fedde Le Grand:
Fedde Le Grand is considered to be one of the most defining figures in the fast evolving genre of House music. His influence is felt continually throughout the electronic landscape; Fedde's beats, grooves, melodies and rhythms surround us all and have done for many years. He's been credited countless awards and remixed the biggest artists around – from Coldplay, Madonna, will.i.am, Robbie Williams, Fatboy Slim, to Shakira, Rihanna, Mariah Carey, Faithless, Charlie Puth and his own all-time musical inspiration Michael Jackson.
When it comes to solo records 'Put Your Hands Up 4 Detroit' brought him to global attention, but tracks like, 'Let Me Think About It', 'Back & Forth', 'So Much Love', and 'Sparks (Turn Off Your Mind)', confirmed him as a versatile powerhouse in the global Dance music industry. While enough to dazzle many, both of his albums include even more smash titles like 'Feel Good', 'Give Me Some' and the massive 'Rhythm Of The Night'. Establishing him as one of the foremost creative forces in electronic music, Le Grand shows no signs of slowing down.
Millions have witnessed him at the world's biggest festivals and most legendary dance floors: Ultra Music Festival, Tomorrowland, Untold Festival, Parookaville, Sunrise Festival, Coachella, EDC, Medusa, Big Slap Festival, Global Gathering, Creamfields, Electric Zoo, Sziget, Palmesus, SW4, Airbeat One and Sensation to name but a selection, while even more tune in to his Darklight Sessions radioshow each week.
More About 22Bullets:
22Bullets recently (2020) crowned at world's no.98 Djs by Djmag, with monsters releases on A-list labels such as Dharma Worldwide (Kshmr's label) , Revealed Recordings of (Hardwell's Label) Protocol Recordings (Nicky Romero's Label ) Musical Freedom (Tiesto's Label) moreover top with a collaboration with Timmy Trumpet, KURA, Krewella , R3hab , VINAI , Ftampa moreover he got to perform at festivals around globe such as waterzonic , ULTRA Asias , S2O and many more , watch out for 22Bullets as he is ready to take 2021 to the whole new level.