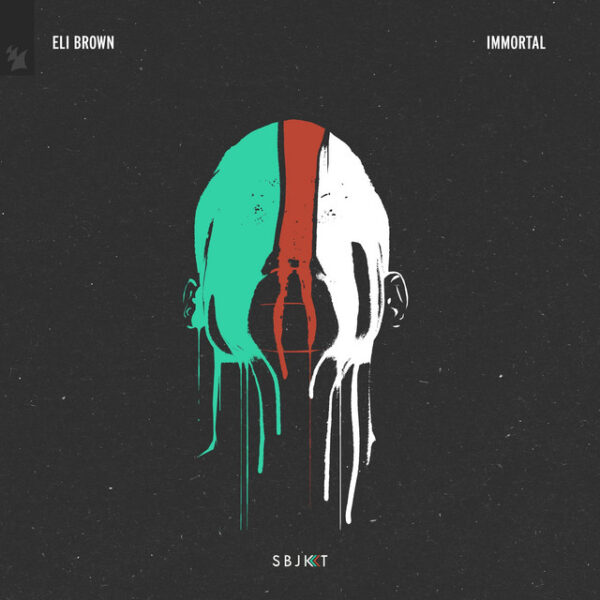 Eli Brown has got the whole world dancing to his music. He is the man behind tunes like, 'Desire,' 'My Life,' '92 Thing', and 'Come Together' all of which have racked up millions of hits on different audio streaming platforms. This UK based producer has been on a roll as of late. He has even collaborated with Love Regenerator (alias of Calvin Harris) on two tracks, 'Don't You Want Me' and 'Moving.' Eli Brown – Immortal is out now! Released by Armada Subjekt, it is a delightful track for the fans of Melodic House & Techno music.    
Eli Brown – Immortal is laced with smooth melodies and groovy bass-heavy instrumentation. The track is a melting pot of varied styles with a focus on gripping lyrics and amazing rhythms, creating an appealing atmosphere. This song will hit you hard with its fierce synth work and mature delivery.  The track oozes awesomeness from start to finish with crafty swirls that sound superlative. Issued on Armada Subjekt, Brown reveals modification in his technique on this track while finding new hooks and catchy beats proving how skillful he is at producing fresh rave music. 
'Immortal' by Eli Brown is a dreamy affair that combines rolling basslines with warm pads that results in a sublime parade of both rhythmic and vocal grounds. The track is structured with a stunning tune, and mellifluous beats, making it an ear candy for the fans of Melodic House & Techno music. This Armada Subjekt release is rich in crisp percussion and shimmering synths that supplement the fantastic slow-burn melody and polished vocals, all of which create an enthralling energy. 
Eli Brown – Immortal is another remarkable track by this famed producer that defines Melodic House & Techno music. Issued by Armada Subjekt, the song is loaded with emotions and features lush melodies, rhythmic hooks, and harmonizing percussion with pitch-perfect vocals on top to make this song a timeless release. We are bewitched by this incredible tune and are loving every second of it! 
Download 'Eli Brown – Immortal' HERE and stream the song on YouTube below!
Streaming Options:
---
Connect With Eli Brown:
Join Us On:
---
More About Eli Brown:
Eli Brown has rapidly established himself as an artist of real distinction in the house world, with his records making an immediate impact upon a flurry of the industry's biggest names. Having grown up in Bristol, Eli Brown was exposed to a rich array of different musical influences from Jungle to Rave music, from Drum n' Bass to House. Bristol's musical heritage has helped define Eli Brown's sound in an overcrowded House Music scene where he stands out from the rest. His talents have garnered key support from every corner of the dance music spectrum, with the likes of Carl Cox, Green Velvet, Fisher, Claude VonStroke, Black Madonna, Denis Sulta, Calvin Harris & Annie Mac, all endorsing the Bristolian's productions.
Singled out for his gritty style, Eli Brown's productions are renowned for their singlary sinister approach, creating twisted dancefloor hits packed with vibrant club-ready energy. Self-taught in both his skills behind the turntable and his powerful production prowess, Eli's route to stardom was fast-tracked when Skream signed his 'Can You Feel It/Acid Test' EP to his 'Of Unsound Mind' label.
This debut soon led to his follow up EP, 'Got The Power/Tech This Out' in 2017, as well as a collaboration with Skream himself on 'Lagos'. His 2017 track 'Sumatra' – released on Toolroom – proved to be one of the biggest selling tracks of the year, with BBC Radio 1 tastemakers Annie Mac and Monki offering the Brit continued support on the airwaves.
Adding the likes of Green Velvet's Relief Records, Solardo's Sola and elrow to his ever-expanding accomplishment list, 2018 saw Eli Brown balance a stacked release schedule with a busy tour diary. He made his first appearance at Miami Music Week, toured to South America including two separate runs in Ecuador & Brazil and also made his debut at iconic London club fabric (a personal highlight for the Bristolian).
Jump forward to 2019 and it's clear that Eli Brown is showing no signs of slowing down. The UK producer has been on a prolific streak with anthems like 'Brazil' (Repopulate Mars), 'Inside My Head' (Black Book Records) 'Our Love' (Truesoul) and 'BS48' (Big Beat) causing damage on the international club circuit. Not to mention debut releases for Ultra Records and Alan Fitzpatrick's We Are The Brave and Defected. Eli Brown's recent hit collaboration with Solardo, 'XTC', is currently hitting the dizzy heights of daytime Radio 1 after becoming Annie Mac's 'Hottest Record In The World' – Eli Brown's second hottest record in less than six months!
As the summer of 2019 draws to a close, Eli Brown steps onto the global stage to announce his first world tour, Come Together World Tour, off the back of his Come Together EP (We Are The Brave). Spanning over 3 months, the Come Together World Tour will see Eli Brown reach every corner of the globe, including debut performances in Singapore and Japan as well as highly anticipated returns to Eli Brown strong-holds such as USA, Canada, Brazil & Ibiza.
A raw and caustic talent, Eli Brown continues to cement his reputation as one of dance music's most innovative and forward-thinking DJ & producers heading into 2019 and beyond.