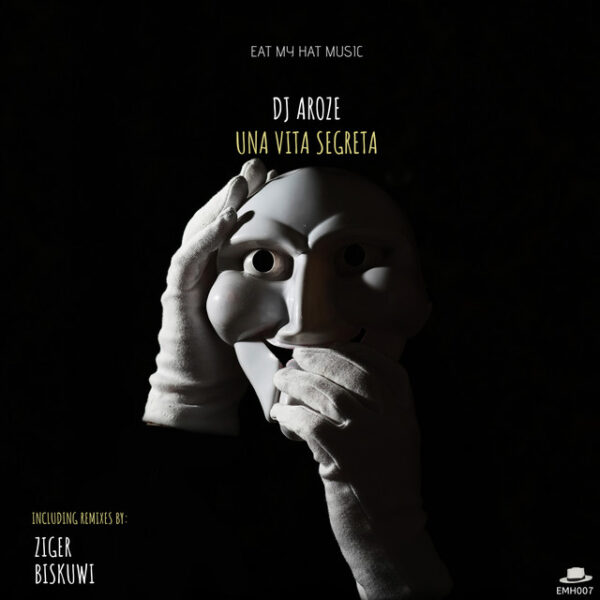 Biskuwi is a gifted DJ and record producer who possesses the ability to translate his emotions through music. He can easily take the listener on a journey of pure musical bliss through his melodic and uplifting releases. Over the past few years, he has shared many of his creative tunes with the world, including 'Perses,' 'Ardent', and 'Occidens.' All of these tracks have received thousands of hits on Soundcloud alone. Eat My Hat Music has now put out his remix of DJ Aroze's massive enigmatic opus 'Una Vita Segreta.' Biskuwi's remix features his signature soothing sound of melodic house and techno and will surely end up on many techno charts and top party songs playlists.   
Biskuwi has designed his remix of 'Una Vita Segreta' by DJ Aroze with his profound love for techno music, which is evident in the track. He has added a well-paced intensity that makes the song a perfect pick for DJs to include it in their sets at peak time. This new release by Eat My Hat Music has many exciting elements and will certainly be featured on many blogs and EDM enthusiasts' top party songs lists.
Biskuwi's releases are truly a work of art! His songs are always spellbinding and trance-inducing. His remix of DJ Aroze's song 'Una Vita Segreta' comes storming in with pulsating percussion, haunting vocals, and riffs that shine avidly. The melodious keys, hypnotic waves of analog, and spine-tingling cords all culminate in a piece of elegance. It also contains some unpredictably swaying elements that add flavor to its infectious energy.
Biskuwi's version of 'Una Vita Segreta' on Eat My Hat Music is unified by its exceptional polish and gravelly aesthetics which truly displays the story hiding behind this beautiful creation. This track is an auditory feast for techno fans. It has all the ingredients to become one of the top party songs of the summer. 
Stream 'DJ Aroze – Una Vita Segreta (Biskuwi Remix)' on YouTube below and grab your copy HERE!
More About Biskuwi:
Through experiences, we tell our stories, shape our personalities, and build our perception of life.
We thus also become subject to sudden and unpredictable changes of moods and to whims and caprice of life. Like the planet Mercury, we split into two. Our one-half freezes in endless darkness, while the other half glitters with a perfect shade of orange under the rays of our one and only sun. We thus become the Mercurials. We live through different tones of life, swinging from ice to fire.
Certain life experiences evoke certain emotions, and these emotions, at once, push thoughts to the surface – thoughts that puncture our life. An experience thus turns into an anchor that we hold fast and remember forever.
The ceaseless battle that we fight with ourselves, creating this Mercurial cacophony. In the end, it is all about our story that resonates throughout the universe, carving out a piece of art from this formless, anarchic background.
Connect With Biskuwi:
Website
Spotify
Soundcloud
YouTube
Facebook
Twitter
Follow Us On: