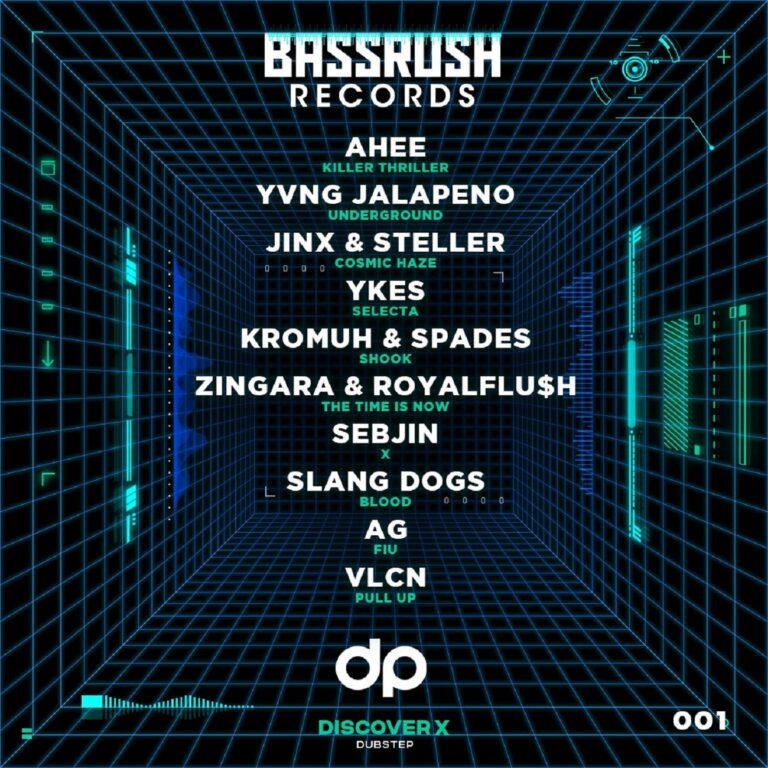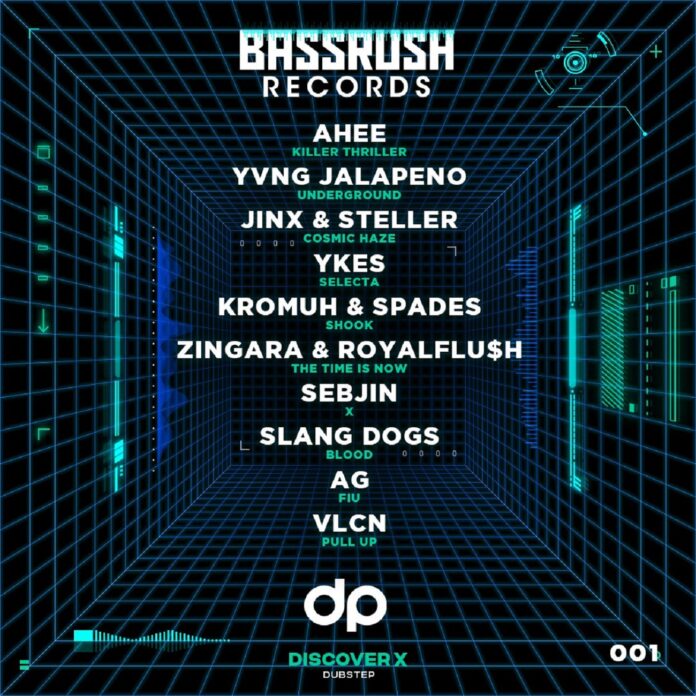 Insomniac's Discovery Project has become a perfect stage for up & coming artists to break out on the EDM scene. DiscoverX: Dubstep is out now and the Dubstep 2021 compilation features 10 stunning bass-heavy tracks. It is an absolute must-have for fans of Dubstep music. The compilation features various artists, and while we invite you to check out the whole compilation, our picks and tracks featured below are "AHEE – Killer Thriller", "YKES – Selecta", and "Yvng Jalapeno – Underground". If you are a fan of mind-numbing, earth-shattering Dubstep music then this compilation deserves its worthy spot on your playlists. These intense tracks will surely end up on tons of DJ sets at festivals this summer. This Dubstep compilation is a mighty dose of heavily intoxicating energy.
If you haven't explored AHEE's mind-altering and otherworldly releases like 'Unleash Your Mind,' 'Be This Funk' and 'I Feel It,' then you are missing out on some seriously good music. He's definitely a star in the making! This supremely talented producer is ready to blow your mind with his latest track 'Killer Thriller.' "AHEE – Killer Thriller" opens with a mysterious atmosphere and a tantalizing bassline with an eccentric edge. Charged with funky vocal snippets, this track on the DiscoverX: Dubstep 2021 compilation has a bone-crackling, trunk-rattling vibe. The distortion and glitchy rhythmic patterns run high on this lethal delivery. AHEE has stormed this Dubstep number with furtive bass and impulsive synth work to carve out a nerve-wracking number. The thrilling ambiance of 'Killer Thriller' will send chills down your spine while keeping you well connected to the track's infectious groove. The hard and mechanical builds on this song will 100% set dancefloors ablaze.
With collaborative tracks like, 'Aftermath' and 'Break of Dawn' to his credit, YKES is an artist to definitely look out for. His new track 'Selecta' is now featured on Insomniac's Discovery Project and is going to catapult his popularity to new heights. This Dubstep track features extremely grand and cinematic vibes with an ethereal and eerie atmosphere. The wubs and wobbles on this screechy affair will resonate with the listeners who want edgy chaos. The frenzied distortions and antagonistic beats layered over bold drums will leave your nerves and muscles in twists. "YKES – Selecta" is a fierce and domineering number that will drive the listeners, and their neighbors, crazy.
The next entrée on the DiscoverX: Dubstep compilation is a wobbly and bubbly robotic tune from Yvng Jalapeno titled, 'Underground.' The fueling percussion and whirlpool-like bassline on the song will take you to a completely different dimension. 'Underground' is fired up with distressed distortions and glitches that will electrify your body. The track features choppy vocal snippets that add a cool layer of dynamism and catchiness. The textural grit of the intrinsic pads and tripping keys have elevated this peak-time banger into a fully charged euphoria. If the name Yvng Jalapeno rings a bell, it might very well be because of his highly popular tracks, 'Geekin', 'In Control' and 'Lunatic'. If he continues to deliver potent bangers like the ones mentioned above and 'Underground'; we're sure he'll explode on the EDM scene with massive outreach.
Let us tell you right now, this 10-track DiscoverX: Dubstep compilation will wreak havoc on your playlists and at the best music festivals this summer. This compilation includes some of the most intense selection of frenzy-driven music from the rawest and promising talents out there. Insomniac's offshoot label Bassrush truly delivered a gem. If you are someone who likes filthy bass music, like us, then this record is for you. Stream this epic compilation right now on SoundCloud below and lose control of your body and mind to the chaos and madness that awaits you. You can also find more streaming options HERE.
Stream "DiscoverX: Dubstep" on SoundCloud below!
Looking for more music like "DiscoverX: Dubstep"?