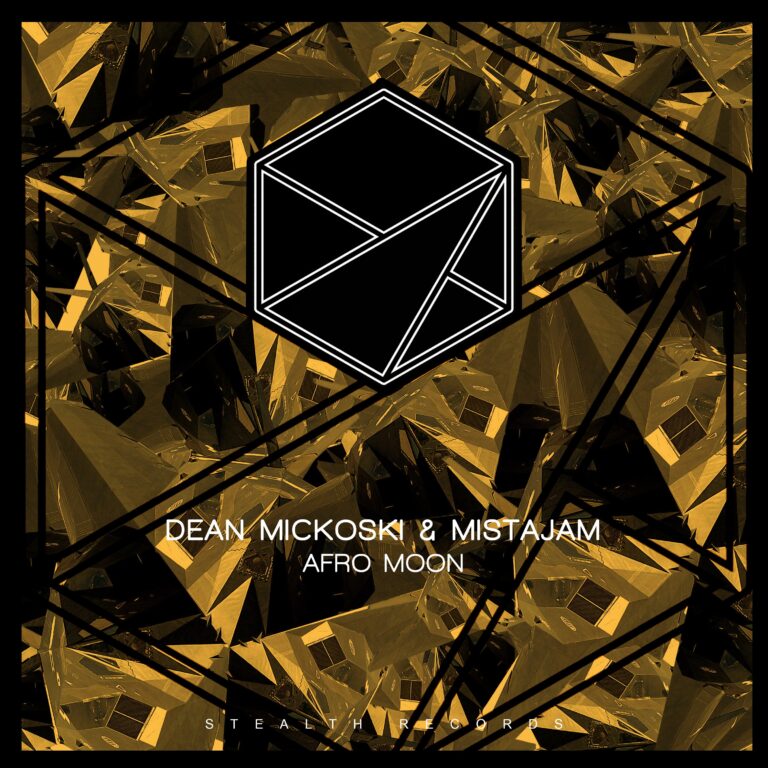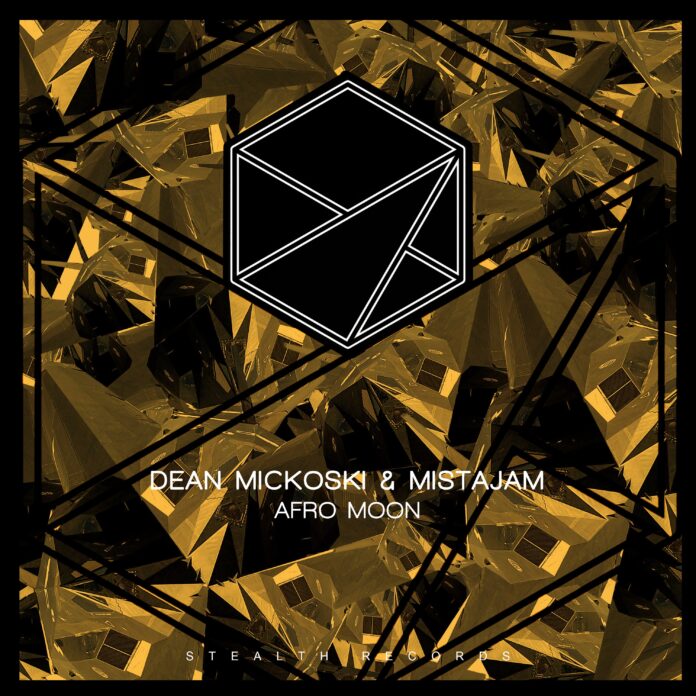 Dean Mickoski and MistaJam are two names that spark joy when used in the same sentence. So for us at the EKM headquarters, when we got the opportunity to premiere their collaboration, it was like an early Christmas gift! Dean Mickoski is a veteran of the House music scene and a New York-based producer. He's DJ'd alongside some of the biggest names in House music, such as Danny Howard. MistaJam, on the other hand, is based in London and is one of the biggest figures in UK electronic music. His work at the BBC is credited with popularizing electronic music in the UK. Together, these two House music maestros have put together an incredible release on Roger Sanchez's label, Stealth Records entitled Afro Moon.

The expertise on this track is palpable. A deep, rounded House kick and some energetic hi-hats usher in the track. Some well-articulated percussion dances around the stereo field. So much attention has gone into this production and it shows; there's a huge amount of depth and feeling. There's a trace of Tech House when a synth bass enters the mix, whereas other ingredients are more like Afro House. It's difficult to tell which ideas came from Dean Mickoski and which came from MistaJam. Both have unique styles but they work incredibly well together. The track features some soulful vocals and a clever use of negative space at the drop. Tension builds and an oppressive wall of sound pushes you to breaking point, only to vanish, leaving nothing but the music. 
Roger Sanchez's label, Stealth Records, was started in 2002 and it caters for Deep, Latin and Tech House. This isn't the first time Dean Mickoski has been heard on Stealth Records. His eclectic stylings have a lot of crossover with Stealth Records' criteria. Conversely, MistaJam's output in 2020 has been decidedly more Nu-Disco-influenced. We hope that these two can do more together in the future as the results speak for themselves on Afro Moon.
Stream 'Dean Mickoski x MistaJam – Afro Moon' on SoundCloud below!
Dean Mickoski x MistaJam – Afro Moon Apple Music
Dean Mickoski x MistaJam – Afro Moon Spotify
Dean Mickoski x MistaJam – Afro Moon Soundcloud
Dean Mickoski x MistaJam – Afro Moon FREE DOWNLOAD
Dean Mickoski x MistaJam – Afro Moon Download
More Streaming Options HERE.
---
More About Dean Mickoski:
Dean Mickoski is a multi-talented DJ and Producer located in New York City. Hailing from Macedonia, Dean is persistent in creating unique tracks that get you wired up. His musical expertise includes all house genres, specifically deep house and tech-house.
Dean has earned his place in the booth alongside some of the world's best house music DJs. These include Danny Howard, Roger Sanchez, Chus & Ceballos, Harry Romero, Gene Farris, and Marco Lys. He also receives support from the finest music collectives such as MixMag, Elrow, BBC Radio 1 and Deep Root Sessions.
Dean Mickoski performed as a special guest at ADE in Amsterdam. He also performed live on France's largest Dance Music station Radio FG. He has also performed at some of the most sought out nightclubs & festivals around the globe including Miami Music Week, Amsterdam Dance Event and Belgium Summer Music Festival.

Dean Mickoski's latest track with MistaJam is out now on Roger Sanchez's label Stealth Records.
More About MistaJam:
MistaJam is one of UK music scene's most influential characters. Not only is he a broadcaster and radio personality but also a DJ, producer and a trusted cultural trailblazer. His status within the scene in unquestionable. MistaJam also had an incredible 15-year stint at the BBC. During this time, he transformed the show 'Radio 1's Dance Anthems' into the flagship show for new dance music.
With uplifting and personable delivery and unmatched programming, his show became the most listened to music radio show on the BBC. To date, MistaJam has managed to win 5 Radio Academy Awards. MistaJam's label 'Speakerbox' helped him sense the musical mood of the nation. This label's catalogue boasts UK Chart number 1 albums and singles. Meanwhile, Mistajam's passion and creativity has spilt over into his own productions. MistaJam uses his #DanceNRG imprint as an outlet for his uplifting, soulful and energy filled anthems. All in all, releases to date have amassed millions of streams.