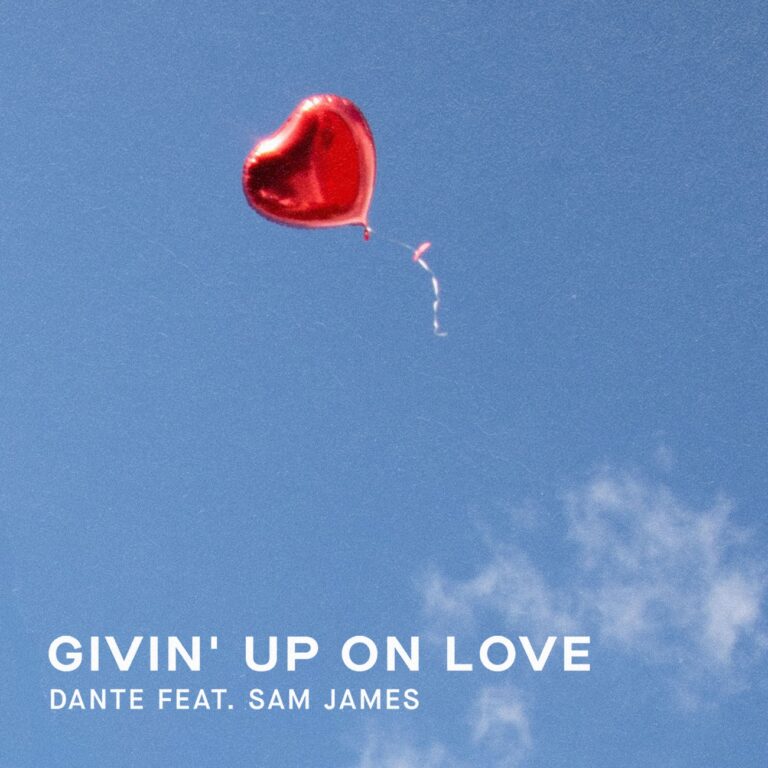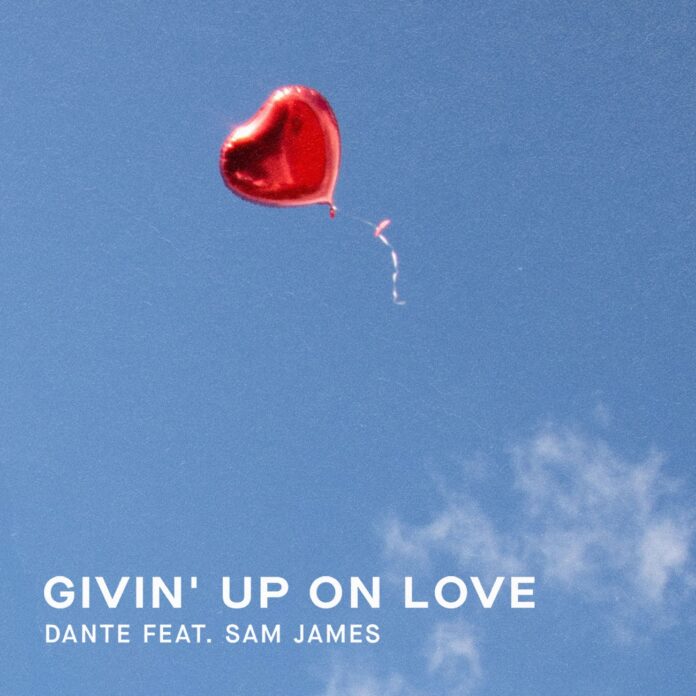 Released via Overdrive Productions, 'Givin' Up On Love' is the brainchild of Dante. This release puts him in a whole different league. It has a wistful yet sweet melody and features the Massachusetts-based artist Sam James on the vocal sections. Known for his soaring vocals, James creates an inescapable ambiance in this tune. Dante – Givin' Up On Love relishes in the eerie and haze-filled Future Bass structures with Pop sensibilities that will truly tug your heartstrings. This song on letting go of love might mend a broken heart with its radiating ambiance and zesty lyrics.
Dante – Givin' Up On Love is an emotional banger that will captivate the listeners with its lyrical resonance and masterfully arranged instrumentation. Brimming with melancholic piano chords, Sam James launches the heart-rending tune with raw vocals and such echoing clarity that will tear you up a bit. His powerful voice fuses with lush synth, conjuring a chilling vibe that will heal the ailing of the broken spirit. This tune released via Overdrive Productions lands with addictive drops and infectious builds. However, the Chicago-based DJ/producer maintains a tight grip on the composition as the chorus leads the song into a pulsating euphoria layered with a fueling bass line.
Dante explores the most intricate sonic nuances on this Future Bass delivery. He has pulled exquisite production design on this track while experimenting with reverberating energy. Similarly, Sam James elevates the soul of this pumping, percussive affair with his smooth vocal act. Dante – Givin' Up On Love flows in a groovy manner with sparkling rhythms and immersive progressions. This anthemic release from Overdrive Productions is a true club heater that will excite your nerves with tiny fireworks. Yet the sneaky rhythm will never throw you over the edge. This track will keep you hanging in between the sweet torture of pain and pleasure.
Stream 'Dante – Givin' Up On Love (Feat. Sam James)' on YouTube below!
Streaming Options:
Dante – Givin' Up On Love (Feat. Sam James) Apple Music
Dante – Givin' Up On Love (Feat. Sam James) Spotify
Dante – Givin' Up On Love (Feat. Sam James) Soundcloud
Dante – Givin' Up On Love (Feat. Sam James) FREE DOWNLOAD
Dante – Givin' Up On Love (Feat. Sam James) Download
More Streaming Options HERE.
---
More About Dante:
For the better part of the past two decades, Dante Deiana has poured his energy into his craft—providing unforgettable musical experiences at venues across the country and overseas. Dante possesses a unique ability to connect with his audiences and clients, thanks to his breadth of knowledge and professional work ethic At a time when digital mixing and composition has become commonplace, he continues to learn, evolve, and excel. He is a seasoned veteran, with a record of excellence that sets him apart. Dante is the true embodiment of a self-made entrepreneur who pushes the envelope and raises the bar.