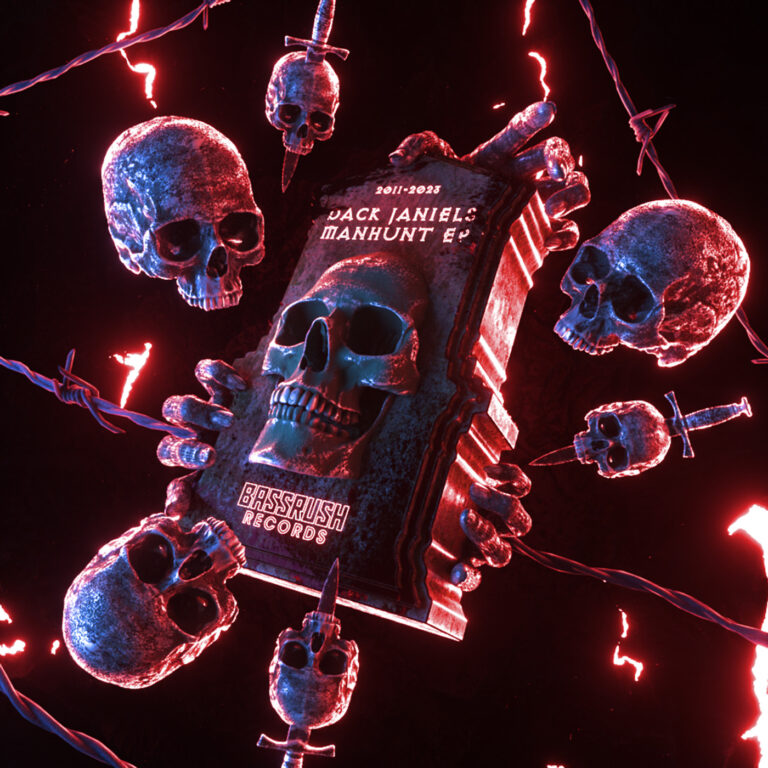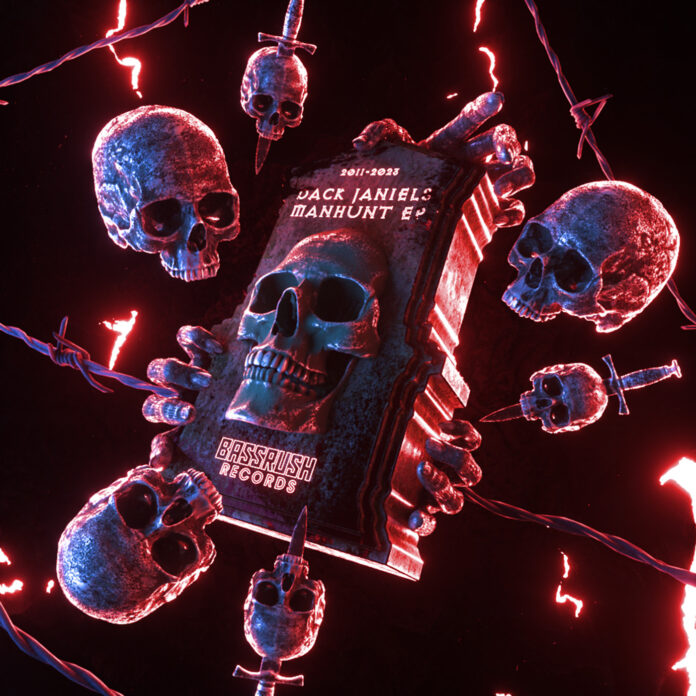 Dubstep fans are in for a treat with Dack Janiels' new 2023 collaboration, Manhunt. A dark & heavy Dubstep/Riddim banger straight off the freshly released Manhunt EP, the track features hard-hitting basslines, ominous soundscapes, and intense drops that are sure to get listeners' hearts racing.
Dack Janiels and Svspkt are no strangers to the Dubstep scene, and it shows in the production quality of Manhunt. The track opens with a dark, ambient soundscape that sets the tone for what's to come. The intensity gradually builds, with layers of brooding atmospheric synths and a few well-placed dialogue samples. It is easy to get lost in the overwhelming dread that long-time Dack Janiels fans should be well familiar with, at least until the song drops and an aggressive and well-designed bassline (equally impressive in both regards) snaps you back into reality.
What sets Manhunt apart from other Dubstep tracks is the intricate sound design. Each element of the track has been carefully crafted to create a sense of tension and release, with the drops hitting hard but never feeling overdone. The use of negative space is particularly effective, with moments of silence adding to the overall impact of the track.
Another standout feature of Manhunt — the new 2023 Dubstep song released via Bass music label Bassrush Records — is the way that Dack Janiels and Svspkt play with the rhythm. The syncopation of the bassline seems to drag against the steady thud of drum hits, yet somehow never falls out of beat. The second drop capitalizes on this aspect with complex modulations in the bassline that perfectly compliment the infectious, dance-worthy rhythm.
Overall, Manhunt is an impressive release from two of Dubstep's most talented producers. It's a track that demands to be played at high volumes, with its bone-shaking bass and intense drops sure to get any party started. Fans of the genre won't be disappointed by this latest offering, which is sure to become a staple in DJ sets for months to come.
Stream Dack Janiels & Svspkt – Manhunt on Spotify below!
Looking for more music like Manhunt?