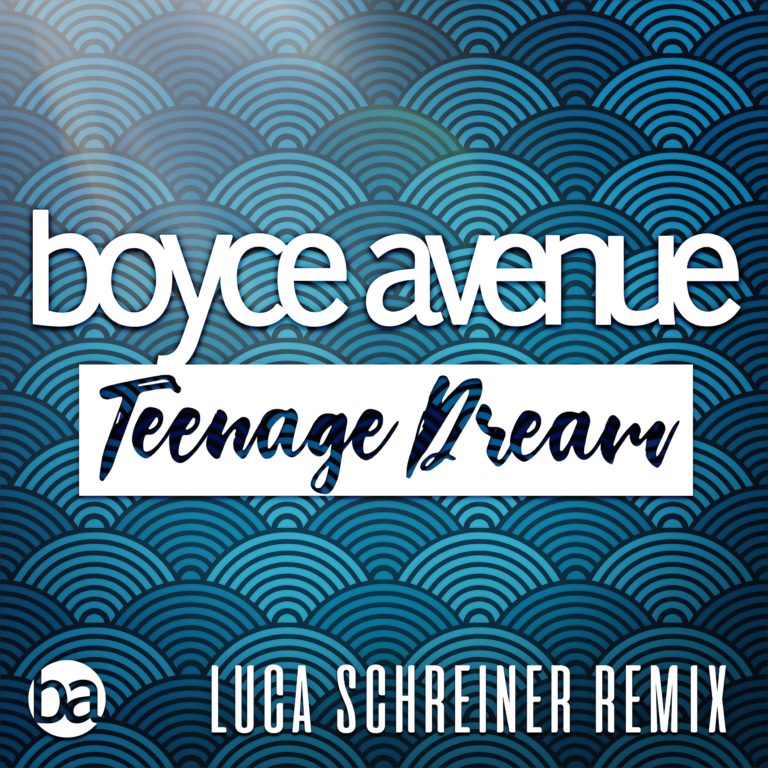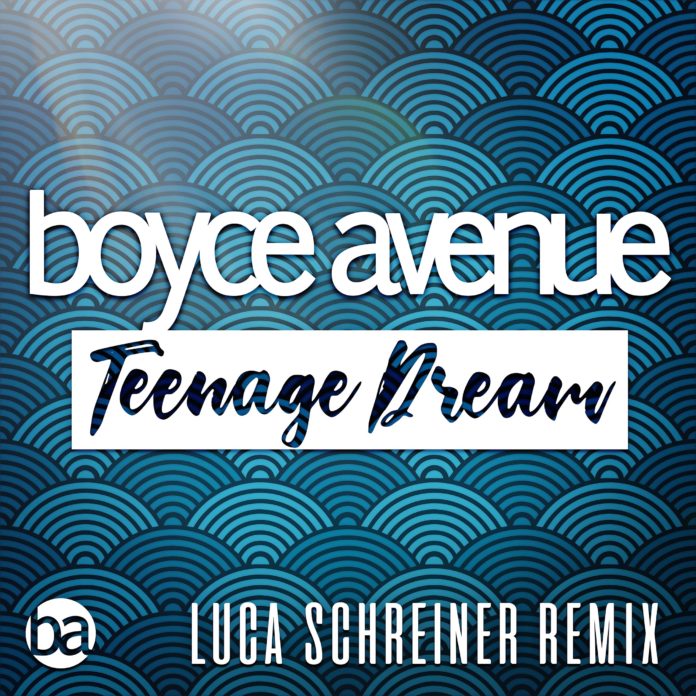 Boyce Avenue "Teenage Dreams" was already a fantastic song, but it got a superb makeover from one of our favorite Pop and Electronic music producer, Luca Schreiner. Luca is really on a roll, after dropping an epic Exclusive Guest mix (and interview!) with us last month and his single "Favorite Stranger" with Scene Writers and René Miller earlier this year, he is now back with a fresh remix of Boyce Avenue's take on "Teenage Dreams".
"Teenage Dreams" rings a bell? Of course it does, it is Katy Perry's 2010 mega hit! However, I have to say that Boyce Avenue's vocal is even more mesmerizing and inviting than Katy's (sorry Katy!).
Luca gave the track the perfect twist to make it club, festival and radio friendly! The use of the delightful vocal is excellent, the melodic arrangements are absolutely blissful and invigorating and that vibe, that vibe, it is so feel-good! This is the type of track to listen to when you are having a bad day, you just press play and it will immediately put a smile on your face. This outstanding take on "Teenage Dreams" will surely revive this gem with its infectious summer feel!
Stream the remix on Spotify and Youtube below!
Grab your copy:
Spotify: https://smarturl.it/TDRemixSpotify Apple: https://smarturl.it/TDRemixApple iTunes: https://smarturl.it/TDRemixiTunes YouTube: https://smarturl.it/TDRemixYTMusic Google: https://smarturl.it/TDRemixGoogle Amazon: https://smarturl.it/TDRemixAmazon
About Boyce Avenue
Boyce Avenue is an American pop and rock band formed in Sarasota, Florida, by brothers Alejandro Luis Manzano, Daniel Enrique Manzano, and Fabian Rafael Manzano. The brothers attended Pine View School in Osprey, Florida. The band is named after a combination of two streets the brothers lived on as children. As of August 9, 2011, they are no longer signed to Universal Republic Records and have started their own independent record label called 3 Peace Records. Boyce Avenue releases original music as well as covers of contemporary and classic songs on YouTube. They have also collaborated with other YouTube artists such as Hannah Trigwell, Kina Grannis, Tiffany Alvord, Megan Nicole, Alex Goot, Megan and Liz, David Choi, Tyler Ward, Savannah Outen, Cobus Potgieter, John Robby Deleon and DeStorm Power and The X Factor season two finalists Fifth Harmony, Bea Miller, Diamond White, Carly Rose Sonenclar, and also actress Sarah Hyland.
Boyce Avenue frequently tours in the United States, Canada, Europe, Australia, and Southeast Asia.
About Luca Schreiner

Luca Schreiner is a young producer, DJ, and musician from Stuttgart, Germany. His first successes came in the form of remixes, working with big names in the industry like OMI, Shaggy, Roger Sanchez, and Era Istrefi. More recently, Luca has continued his remix winning streak, supporting breakout hits from Louis Tomlinson, James Arthur, Alessia Cara, Matoma, and more on the way. In addition, Luca released his tremendous debut single "Missing" on Ultra Records, remaking the classic track from Everything But The Girl. Luca's songs have been streamed more than 100 million times on Spotify. The stats are impressive and speak for themselves, but they reinforce one thing: people love his music. Luca's success has allowed him to play festival shows next to friends like Don Diablo, Felix Jaehn, Oliver Heldens, EDX, and many more. At this young age he's just getting started, so watch out for more tunes from the young phenom!
Follow Us on:
Spotify
Soundcloud
Youtube
Facebook
Twitter
Instagram