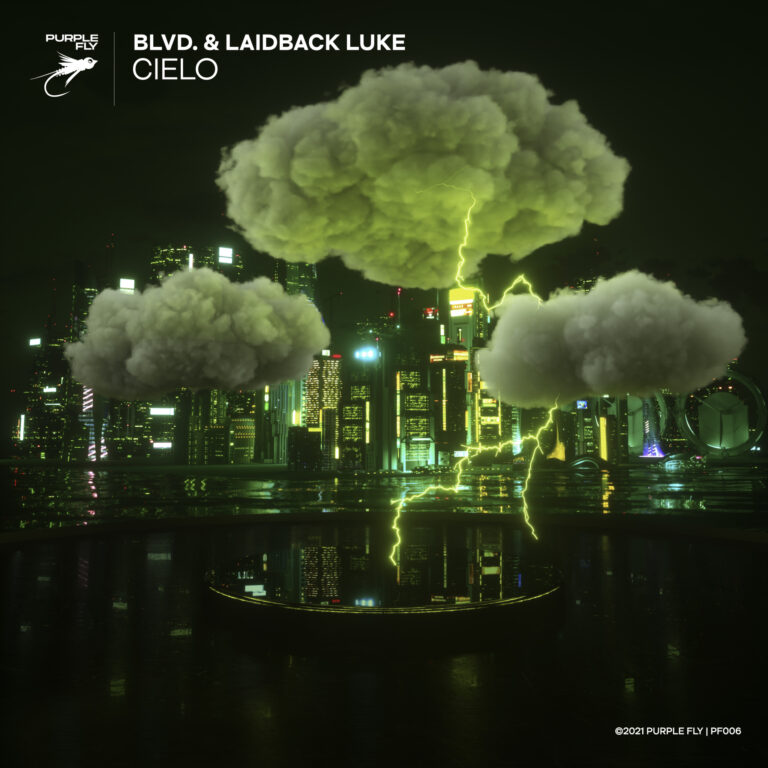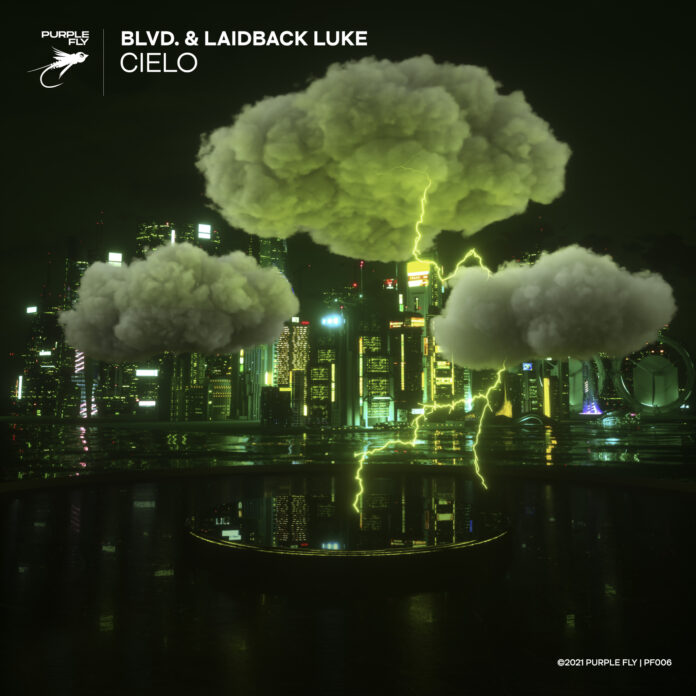 When BLVD. and Laidback Luke pull their strengths, they create a world of their own. Surely, we can never get enough of bass, but their recent collaboration is more than just bass. "BLVD. & Laidback Luke – Cielo" eschews the framework of conventional songwriting; instead, the two conjure a dreamlike haze of Big Room Melodic Techno, gracing us with an ethereal dance tune that just keeps giving. Released on the NFT-label Purple Fly Records, this track is a spiritual journey through boomy bass beats and mystic textures.
With an array of progressive builds, "BLVD. & Laidback Luke – Cielo" is like an epic tale told in multiple drops. Firstly, the combination of dark pads and subtle synths carries the atmosphere into a ravaging bass line. The song then steers into a melody of soaring vocals, with a translucent Witch House-influenced passage. Accompanied by a catchy synth overlay, the song allows itself to rise and fall flawlessly with its rich dynamics. Most importantly, BLVD and Laidback Luke's unique spin on Big Room Melodic House reveal their idiosyncrasies not only as producers but also as songwriters. Their ability to mesh different sub-genres with ease is also evident here, and its clean execution is stellar.
Certainly, "Cielo" is a spellbinding anthem that is impossible not to dance to. It's also a spiritual experience that's unique to their collaboration, what they each bring to the table. With Laidback Luke's veteran hand at electronic music and BLVD.'s fresh ingenuity, their artistic synergy comes to as no surprise. If you're a raver looking for something more entrancing, innovative, or spiritual, "Cielo" is a must-add to your playlists! Released via the NFT-label Purple Fly Records, "Cielo" is available everywhere now, you can find more streaming options HERE.
Stream "BLVD. & Laidback Luke – Cielo" on YouTube below!
Looking for more music like "Cielo"?