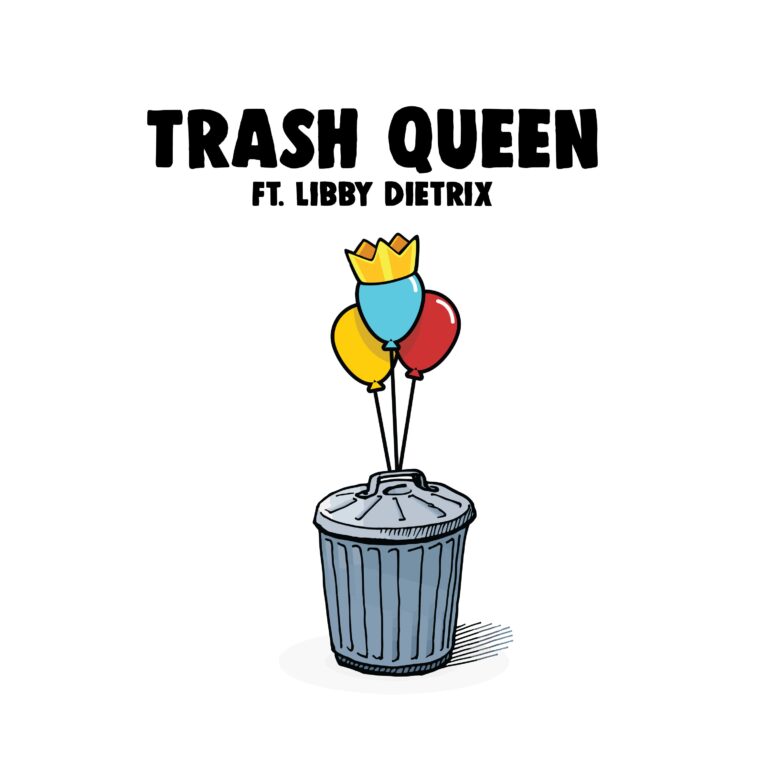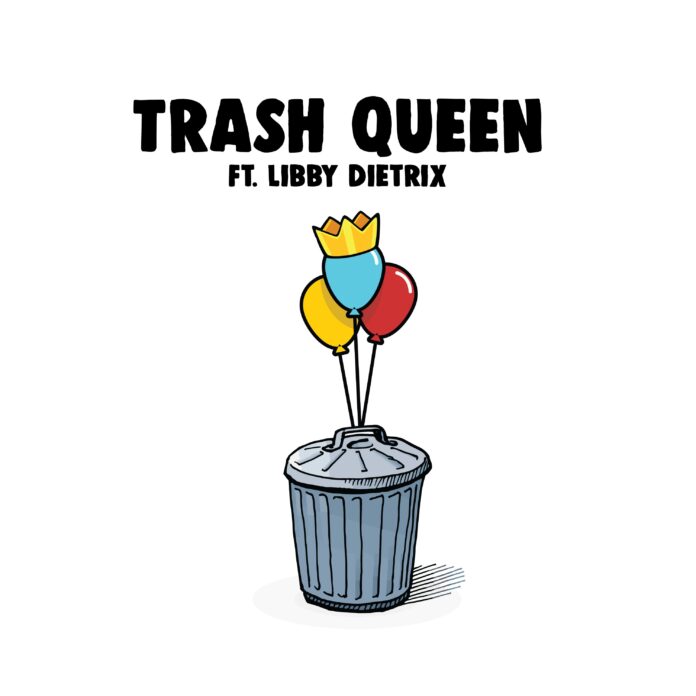 Twin brothers John and Bryan from Chicago, aka Birthdayy Partyy, are really on the roll. They have been pumping up a series of their own tracks and remixes, that are all huge party tracks. 'Trash Queen' (ft. Libby Dietrix), their most recent track, is no exception.
Birthdayy Partyy seem to follow two distinct lines in their work. With their remixes, which include the likes of Gwen Stefani, 2Chainz, Kanye West, and Paramore, they add their magic touch while retaining the ideas of the original musicians. With their own work, like here on 'Trash Queen' (ft. Libby Dietrix), they show off their specific trademark – that booming bassline that creates an out of control festive energy.
But, instead of just repeating the same beat over and over again, they always throw in some 'monkey in the wrench.' Instead of distracting or ruining things, this monkey Birthdayy Partyy throws in makes their tracks very fresh and definitely stand out.
Yet another quality of 'Trash Queen' are Libby Dietrix vocals. Very often, EDM artists use vocals just as another (electronic or not) add-on. Here, the twin brothers' duo was actually able to make the vocals an essential part of the music they create.
Last but not least, on 'Trash Queen' (ft. Libby Dietrix) Birthdayy Partyy are able to truly incorporate yet another of their trademarks. That is to fluidly cover a number of genres, from bass house to tech house and hip hop. Here, in particular, it is Libby Dietrix' trap-style vocals, which fit in like a silky glove. All in all, yet another very good addition to John and Bryan's ever-expanding canon. To the listeners that have a killer bass system at home, and particularly in any form of a vehicle, we warn you, this one goes HARD!
Download 'Trash Queen' (ft. Libby Dietrix) for FREE HERE and stream in on YouTube below!
More about Birthdayy Partyy
It's always someone's birthdayy, and Birthdayy Partyy is here to celebrate that. The twin brothers Jon & Bryan of Chicago have taken over 2018 with their bass-boosted project that gallivants between genres with ease. From bass house to breakbeat, trap, and beyond, Birthdayy Partyy has a little something to satisfy everybody.
The brothers show no sign of slowing down, releasing music at an unrivaled speed. From their originals to their remixes, including official ones for Autograf and LUZCID, they give listeners something exciting each and every time. Welcome to the Partyy!
Connect with Birthdayy Partyy:
---