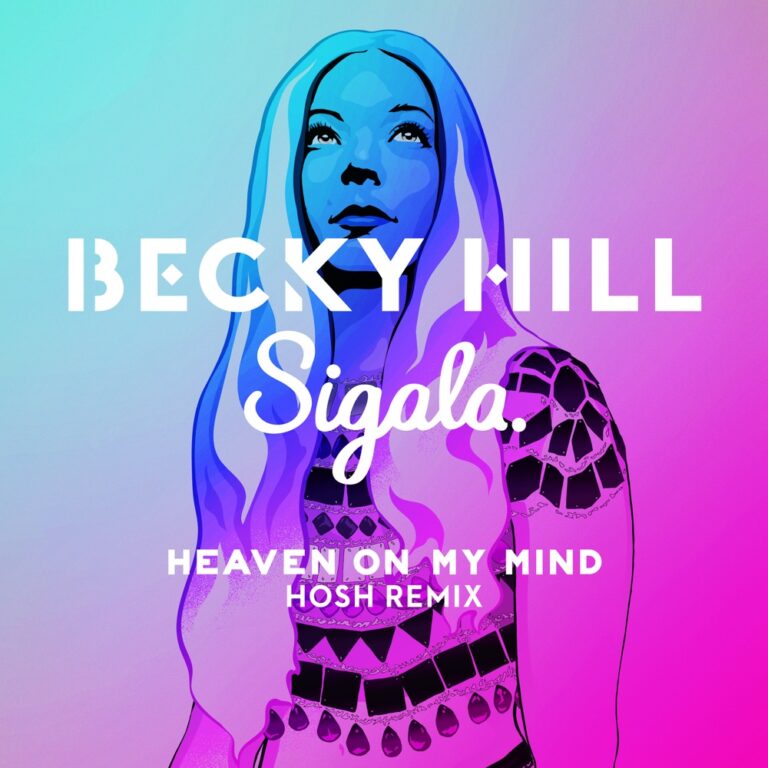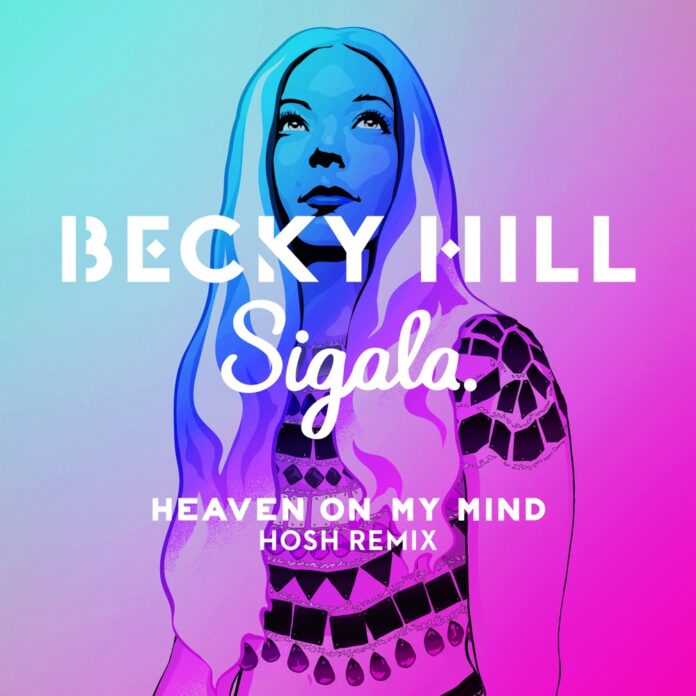 HOSH is a popular DJ and producer who doesn't need any introduction. He has achieved great fame over the years thanks to his tracks like, 'Woohoo,' 'Captain,' 'Express' and 'Airwolf' all of which became huge hits with the fans of dance music. Apart from his original releases, he is also known for remixing tracks by stars like, RÜFÜS DU SOL, Sono and Crooked Colours. HOSH has now remixed another track entitled, 'Heaven On My Mind' by Becky Hill. Issued by Polydor Records, he made the original track more flavorsome by creatively adding his own unique touch. It is definitely a must-have track in Deep House playlists.
The Hamburg based composer, HOSH has done a praiseworthy job on his remix of Becky Hill's 'Heaven On My Mind.' It is a harmonious release that is fueled with distinctive and gleaming elements. His version is a silver-tongued piece of music that gives a cheery vibe to the ambiance. It is an elegant track that will hook the fans of Pop & Electro Pop music with its groovy and melodic vibe. This remix is deeply resonant and the soulful tones of the song make it a sensational treat. While listening to the track, you will notice that he brought an excellent mix of thoughtfulness and outstanding production in his remix.
HOSH's version of 'Heaven On My Mind' by Becky Hill is fresh in its production as it features elements of both Deep House and Pop & Electro Pop music. Released on Polydor Records, the track finds beauty in its melodic hooks and infectious basslines. The impeccable flow and clever beats of the remix really make it a fascinating opus. It is a wondrous song that features eloquent percussion and mellisonant vocals chops that elevate the overall energy of the atmosphere.
HOSH has polished 'Heaven On My Mind' with his celestial composition and impressive intonation which makes this remix a breathless delivery. This Polydor Records release has beguiling rhythms that captivate the listener in its lively air. We are in love with this version and just can't wait to see what he does next!
And the HOSH remix is only one of the remixes featured on the Heaven On My Mind (Remix EP). The remix EP also features remixes by Topic, Sammy Porter, Vintage Culture, Chloe Wilson and MYRNE.
MYRNE turned Becky's hit into a dreamy and softly uplifting affair, the use of the vocal is perfect and really gave a majestic depth and immersive feel to the remix.
Vintage Culture on his side, blended old school and modern dance music flavors to create a groovy and energetic vibe. The bassline has an intoxicating feel and really drives the energy and flow of the remix.
Sammy Porter brought his signature bouncy bassline and tight build-ups that really take the energy of "Heaven On My Mind" to another level. When it comes to making accessible and fresh party music, Sammy is your guy! This remix will surely end up on tons of big Tech House DJs playlists.
Although every remix on the EP have distinctive flavors, every single one of them is outstanding in production quality and no matter what genre of electronic dance music you prefer, you will surely find a remix that will hook you!
Stream 'Becky Hill – Heaven On My Mind (Remixes)' on YouTube below!
Streaming Options:
Becky Hill – Heaven On My Mind (HOSH Remix) Apple Music
Becky Hill – Heaven On My Mind (HOSH Remix) Spotify
Becky Hill – Heaven On My Mind (HOSH Remix) Soundcloud
Becky Hill – Heaven On My Mind (HOSH Remix) FREE DOWNLOAD
Becky Hill – Heaven On My Mind (HOSH Remix) Download
More Streaming Options HERE
---
Connect With Becky Hill:
---
More About HOSH:
With his German heritage, creative roots in Spain and a resolutely global outlook, DJ, producer and curator HOSH crafts alluring sound waves that lift crowds with magnetism. After a decade of worldwide touring and dedication to the art, he makes it look simple. Following residencies throughout Europe and an early membership to Diynamic with Solomun and Stimming, HOSH established his own imprint fryhide, (meaning freiheit – freedom). HOSH's new label relentlessly pursues quality, seeking to encapsulate soulful stories told by forward thinking artists.
More About Becky Hill:
Renowned for her show-stopping vocal prowess and her credentials as a hitmaking song writer, 26 year old Becky Hill is one of Britain's most in-demand musical exports of the moment. Becky has an impressive string of hits to her name, having written and performed on nine singles which charted in the top 40 of the UK official singles chart, including the recently released 'Heaven On My Mind' with Sigala and 'Better Off Without You' (which spent 5 weeks in the Top 20 of the UK Official Singles chart), the chart-toping, number 1, ('Gecko (Overdrive)' with Oliver Heldens) and two top 10 singles ('Wish You Well' with Sigala and 'Afterglow' with Wilkinson). Over and above this, Becky has collaborated with the likes of Rudimental, Matoma, Lil Simz and Tiesto, while her songwriting skills have been enlisted by artists ranging from MK and Jax Jones to Martin Solveig. All this, in addition to launching her critically acclaimed podcast The Art Of Rave.
---