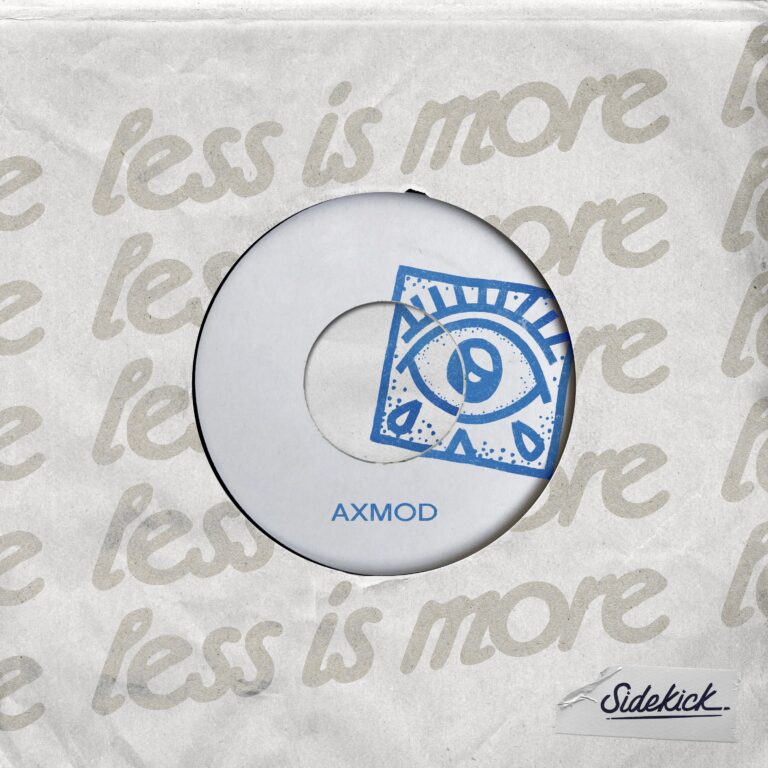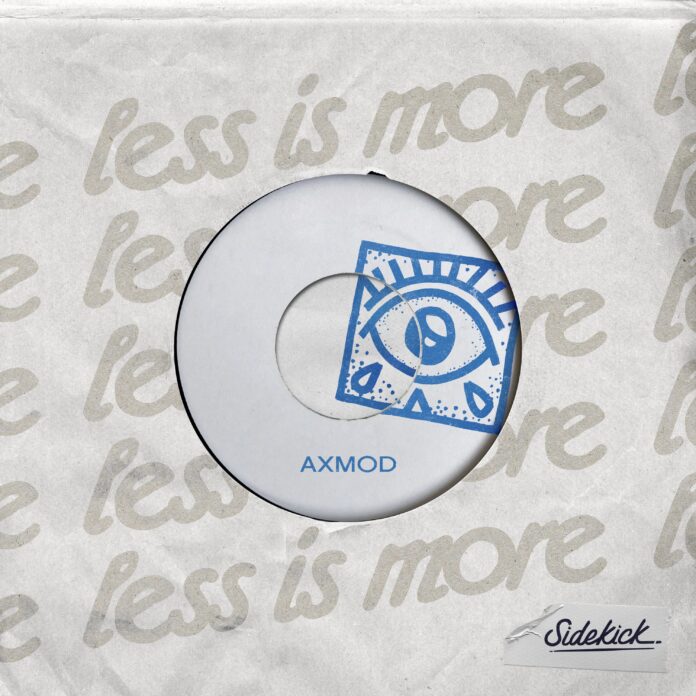 AxMod (real name Foucault Jannin) is a Parisian-born producer whose music is as smooth as butter. In 2020, he started to break through with a series of successful releases. We featured his hard-hitting Tech House track 'Nightwalk' which you can stream and read about HERE. However, AxMod – Less is More is a slightly different vibe and energy. It's a Progressive Deep House track that showcases his production skills and musicality. It's out now on Sidekick Music and it's a strong start to the year, for the label but also for AxMod.
Few producers have the range of expertise to make so much different music under one cohesive brand. AxMod – Less is More has done just this. The feel of this track is grooving, absorbing, and totally effortless. At least he makes it seem that way. Every sound feels carefully chosen and they're all perfectly balanced. Progressive Deep House can mean a lot of different things but this track is exemplary. It develops subtly throughout, each change adding to the track's intensity. Despite the rise in temperature, the piece manages to remain hypnotic and mindful of the listener. Nothing shocks or jars or sounds out of place. All in all, it's a very well-considered and well-executed piece of music.
Sidekick Music are an eclectic French label whose back catalog covers everything from LoFi to R&B. However, as you go through their releases, a theme starts to emerge. They have the ability to pick out tracks and artists that sound very clean and effortlessly well-produced. AxMod – Less is More is no exception. But as any musician or producer will know, this doesn't happen without a lot of effort. This persuasion of electronic music will please any listener in any setting. There's no doubt this won't be the last Axmod track that you hear on EKM, as talent always finds its way to the top.
Stream 'AxMod – Less Is More' on YouTube Below!
More Streaming Options:
---
More About AxMod:
Parisian-born AxMod is undoubtedly one of the most exciting up-and-coming producers to come out of the French music scene in recent years. Furnished with a mission to produce "music to make people swoon", AxMod's innate grasp of musical language and sonic texture is abundantly apparent in both his fun-fuelled remixes (for the likes of Chromeo, Major Lazer and Justin Timberlake) and his own unique original productions.
He was brought up in an apartment just next to the "Rock En Seine" festival in Paris. He and his friends would attempt to sneak in each year. AxMod fell in love with electronic music as a teenager, inspired by iconic French artists, such as Cassius, Breakbot, and Daft Punk. Classically trained in piano from the age of just six, he quickly learned to hone his own technique in the studio and was shortly signed by Universal Music, with his early productions going viral on the tropical house circuit alongside the likes of Kygo, Bakermat, and Klingande. Sharing DJ booths and festival stages across France with the likes of Thomas Jack, Dimmi, FKJ and Louisahhh, he became increasingly loaded with an eager ambition to undertake his own 'musical universe'.
Following a two-year trip to North and South America, September 2017 saw the critically acclaimed release of his debut four-track EP 'Brooke' – a fully instrumental project described by Foucault himself as "two unforgettable years in four eclectic tracks". Released by independent French imprint, Sidekick Music, the 'Brooke' EP was accompanied by beautiful and quirky graphics from Toulouse based artist Geikaho, which would prove to become an important theme of future releases. His latest release is AxMod – Less Is More with Sidekick Music.