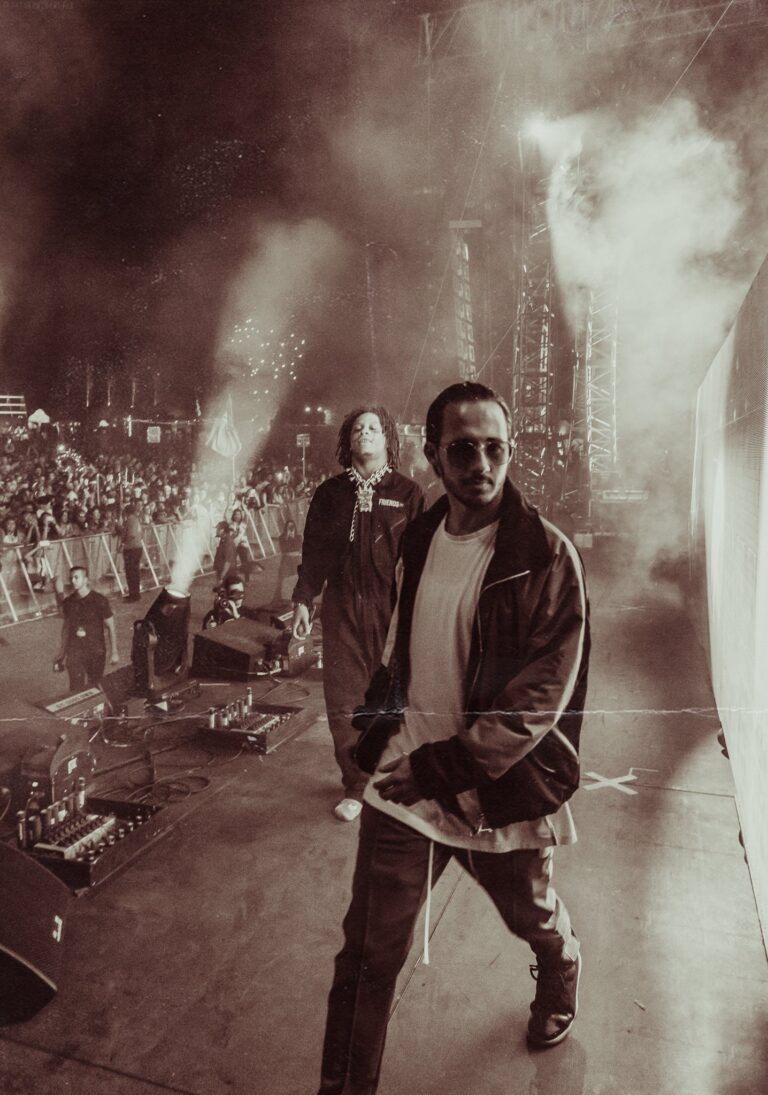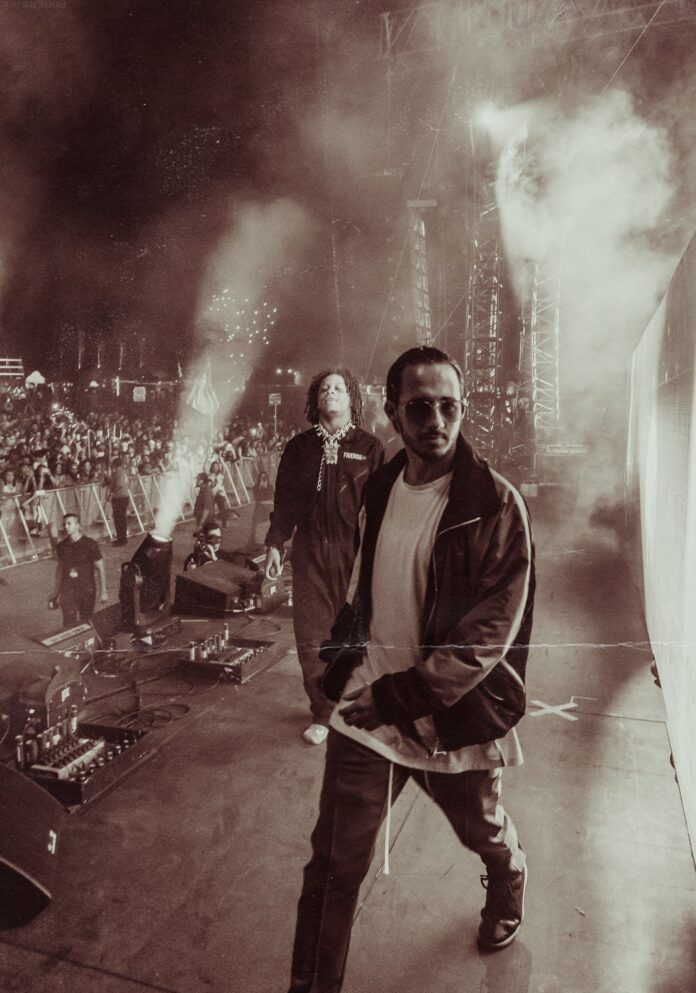 4B is one of the most sought after acts in the industry, he has gained the support of superstar DJs like Tiesto, Skrillex, and Diplo. He is widely popular for his unique sound and his songs like, 'DOPE,' 'Lucid,' 'Did You', and 'Atomic Bomb' all of which have generated hundreds of thousands of hits on Soundcloud. He has now teamed up with the famed rapper Trippie Redd to release 'Going Nowhere.' Issued by Ultra Records, it is a trippy Hip Hop song that is best listened to on huge speakers.   
4B and Trippie Redd's pairing is a perfect match and their collaborative track, 'Going Nowhere' shows just that. The track has a light shimmering feel with perfectly timed percussive beats while the wonderful musical kaleidoscope continues with Redd's stylish rapping style. It's a chilled-out Hip Hop track with simple yet meticulous groove. The vocal delivery on this track is a smooth complement to the seamless rap-styled musical transitions. Released on Ultra Records, this track is constructed with a fast-paced beat and playful keyboard melodies that will allude your auditory senses. 
'Going Nowhere' is rich in echoing percussion and scrumptious beats which is what gives this rap song an infectious energy. Trippie Redd clearly infused his Hip Hop signature style into this festival-friendly mix to surprise his fans. This song shines wonderfully with overwhelming energy, stomping beats and hypnotic melodies that will surely make some throw gang signs. This track by 4B and Trippie Redd hits hard with a sheer magnitude that is perfect for workout playlists. The song radiates with dynamic energy and offers a zealous vibe to the listeners. 

4B and Trippie Redd's 'Going Nowhere' is fiercely rhythmical with energetic rap hooks that will easily uplift the atmosphere. This Ultra Records release is really special and will effortlessly make you bounce.
Stream '4B ft Trippie Redd – Going Nowhere' on YouTube below
Streaming Options:
4B ft Trippie Redd – Going Nowhere Apple Music
4B ft Trippie Redd – Going Nowhere Spotify
4B ft Trippie Redd – Going Nowhere Soundcloud
4B ft Trippie Redd – Going Nowhere FREE DOWNLOAD
4B ft Trippie Redd – Going Nowhere Download
More Streaming Options HERE
---
More About 4B:
4B (Robert McKeon Jr.) may only be 27 years old, but he's gained the support of industry's legends like Skrillex, DJ Snake, Diplo and Tiesto for his unique sound and meticulous production style. His breakout single "Pop Dat," became one of the most played track songs of 2015, putting 4B rmly on the map as one to be watched in the dance music scene. Since then, he has remixed the likes of Fetty Wap & DJ Snake and produced tracks with Diplo, Lil Peep, and Lil Tracy. 4B has also earned himself a cult following from his electric live performances at some of the world's biggest stages, playing solo and with frequent collaborators such as Valentino Khan, Flosstradamus and GTA. Widely respected in the EDM world, the 2019 release "Did You" featuring Chris Brown has shown he has major abilities in the pop production world. As Bobby continually evolves and matures as an artist, watch out for the next wave of his career.