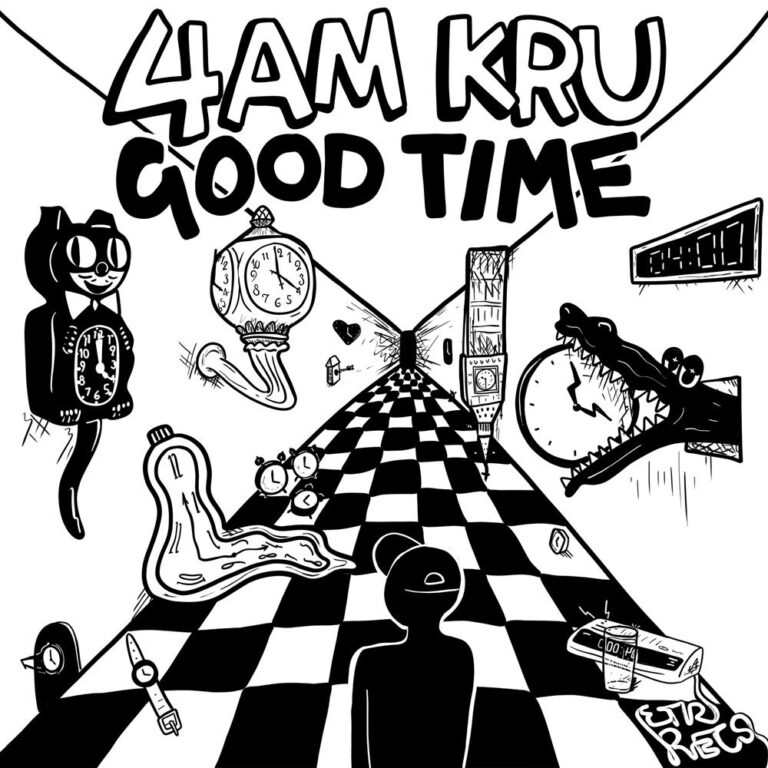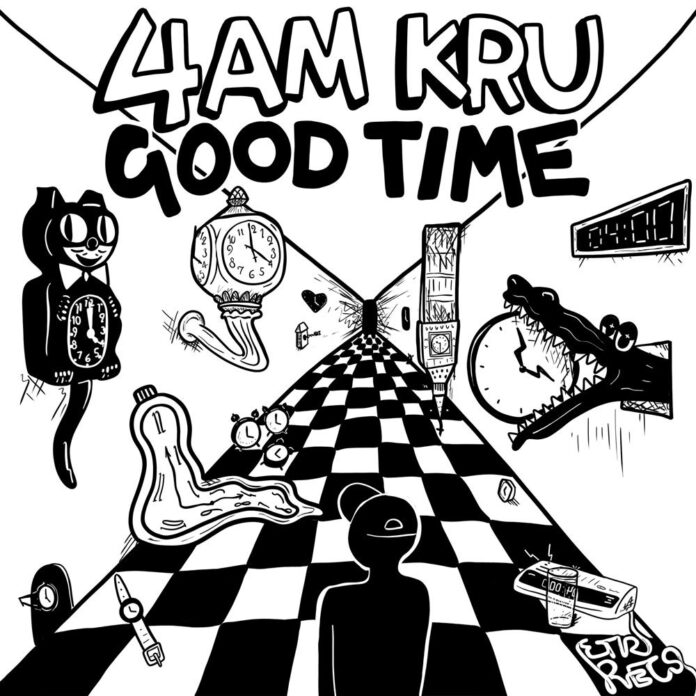 4am Kru – Good Time feels like a time capsule from the 90's that you've just dug up and ripped open. Specifically, a time capsule buried somewhere in South London at the height of the UK rave scene. There's enough new Drum & Bass in 2021 so far but what about Jungle Music 2021? This new 4am Kru music aims to satisfy the tastes of junglists everywhere with a track that takes you back in time. This era and style of electronic music have such a specific sound and feel. Recreating it is no small feat. But you can trust these guys, who were there when it all started, to take you back… Way back… Into time…
The warm fuzzy chords in the intro are unbelievably transportive. They have the analogue warmth of a dusty old vinyl that's been sat in the attic, ageing like a fine wine. They're also joined by an alert but curious melody that really nails the vibe of Jungle Music; the kind of retro-futuristic sound that the early producers were chasing (although at the time it was just futuristic). Then it happens, the moment we've been waiting for. The amen break! Endlessly repeatable and utterly infectious. This particular incarnation is crisp, smooth and rolling. But 4am Kru – Good Time hasn't even dropped yet. When it does, your sub-woofer will let you (and your neighbors) know. 

This new 4am Kru music also features a smattering of noises that will excite seasoned junglists and new listeners alike. Jungle Music 2021 has arrived and it's as alive and kicking as it was back in the 90's. The UK rave scene is on hold at the moment but it looks forward to making up for lost time. And so does this London-based Jungle collective. The message here is loud and clear with 4am Kru – Good Time; Jungle Music forever!
Stream '4am Kru – Good Time' on YouTube Below!
Streaming Options:
---