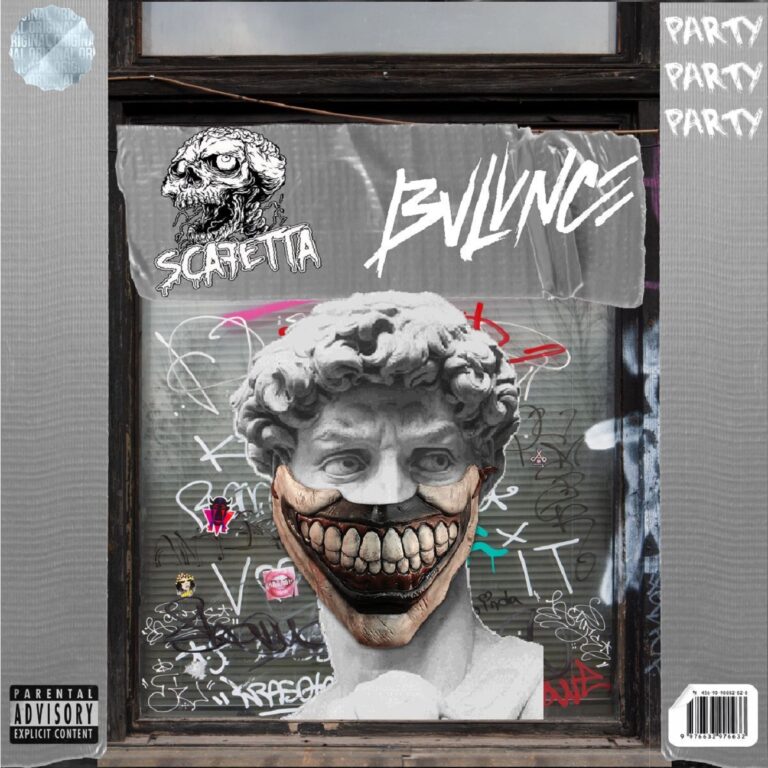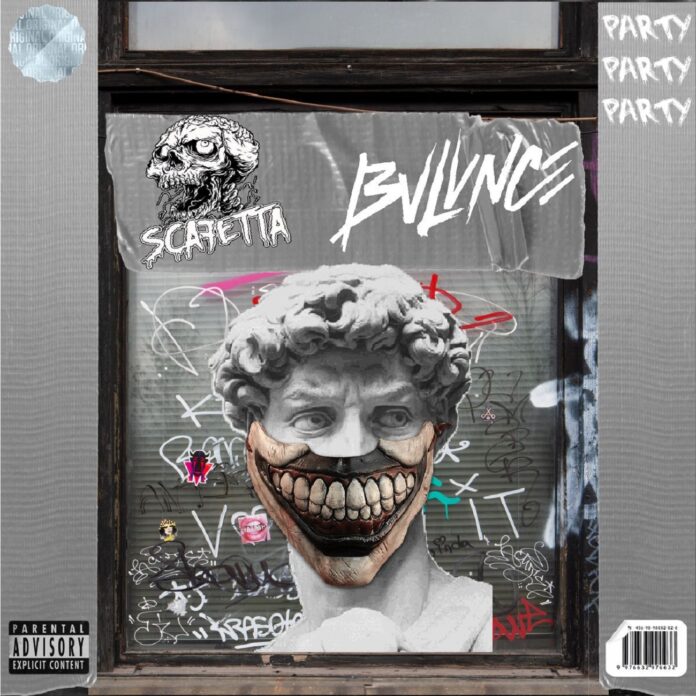 'Party' by Scafetta featuring BVLVNCE is a heavy-hitting collaboration that truly pushes the boundaries of the Dubstep genre. Released via Revamped Recordings, it is the track that will 100% get the party started and raging. From the foot-tapping and head thrashing kind of arrangements to influences of hybrid Dubstep-metalcore inspired wild vocals, this song will make you sweat. It is an outrageous and delicious combination of masterful artistry by Scafetta & BVLVNCE.
This Revamped Recordings offering is imperiously polished, with rumbling bass and growling synth. The track is rampant with intense percussive hooks and ravishing beats that'd blow the dance floor away with its might. 'Party' by Scafetta and BVLVNCE is a superlative release with a perfect balance of striking elements and artistic aesthetic. This Dubstep cut is an energetic release that will surely become a lethal festival weapon. The song is constructed flawlessly with multiple, brutal orchestral elements that are hard-hitting (this almost feels like an understatement.) The duo keeps things lurking beneath bass-driven melodies that will keep the crowd grooving with its destructive rhythm. This aggressive cut is an astonishing opus. BVLVNCE deftly plays with subtle and violent vocals to keep up with the flow.
The forceful vibe of 'Party' has just the right heat and temperature. This Dubstep song keeps the listener afloat and buzzing with engaging, and energetic embellishments that enhance the face-melting energy. The intoxicating rhythms, glistening synth stabs, and the artful pad work of this intriguing song is highly bewildering. This invigorating tune has some sumptuous vocals and dizzying basslines that are intense and insanely rich.
'Party' is storming with nod worthy melodies and driving rhythms. This festival-friendly affair by Scafetta and BVLVNCE is a vicious release that has a sharp synthline along with rugged percussion, this is a deadly and malevolent Dubstep heater. It is an exceptional tune that demands your attention and will hold you in its fierceness. 
Stream 'Scafetta x BVLVNCE – Party' on YouTube below!
Streaming Options:
---
More About Scafetta:
Scafetta creates amazing crowd vibes with fast changing, high energy beats. Hailing from Buffalo, NY, Scafetta is making an impression in his local Dubstep scene. Providing direct support for many huge headliners, such as Xilent, Sikdope, Monxx, Dubloadz, Bourgeous, Atliens, and Blunts and Blondes, Scafetta knows how to effectively keep the crowd on their feet. Scafetta's production of hard hitting originals brings an element of uniqueness to his mixing and his versatility in genres always keeps the listeners interested.
More About BVLVNCE:
BVLVNCE, (pronounced "Balance") is a vocalist and producer who is crossing genres by making electronic music with a post-hardcore influence. With over 10 years of experience in the music industry and two EP's under his belt, BVLVNCE brings a highly energetic and emotional sound to a scene that feels saturated with analogous artists and producers. He creatively combines genres such as future bass, metal, chill trap, dubstep, and even emo for a fresh sound that is captivating fans from both the EDM and rock scenes, respectively. He has shared the stage in previous acts, with large metalcore and post-hardcore bands such as, Our Last Night, We Came As Romans, The Color Morale, The Word Alive, Born of Osiris, and many more.
Listeners connect with BVLVNCE on a personal level, as he struggled for many years with an undiagnosed autoimmune disease. He aims to eliminate victim-thinking, polarizing ideologies, and ego. Through music and lyrics, he is creating consciousness and a sense of personal responsibility in his fans to help them cross over a bridge of feeling misunderstood to becoming more empathetic and enlightened with a newfound sense of self-awareness.
Since he takes full creative ownership over his vision, it's safe to say that the future of this artist truly hangs in the BVLVNCE, and that idea starts by inspiring music aficionados everywhere. With multiple collaborations in the works, several shows planned for 2020, and a new single about to drop, this up and coming producer is pioneering a new wave of sound and everyone is invited to come along for the ride.