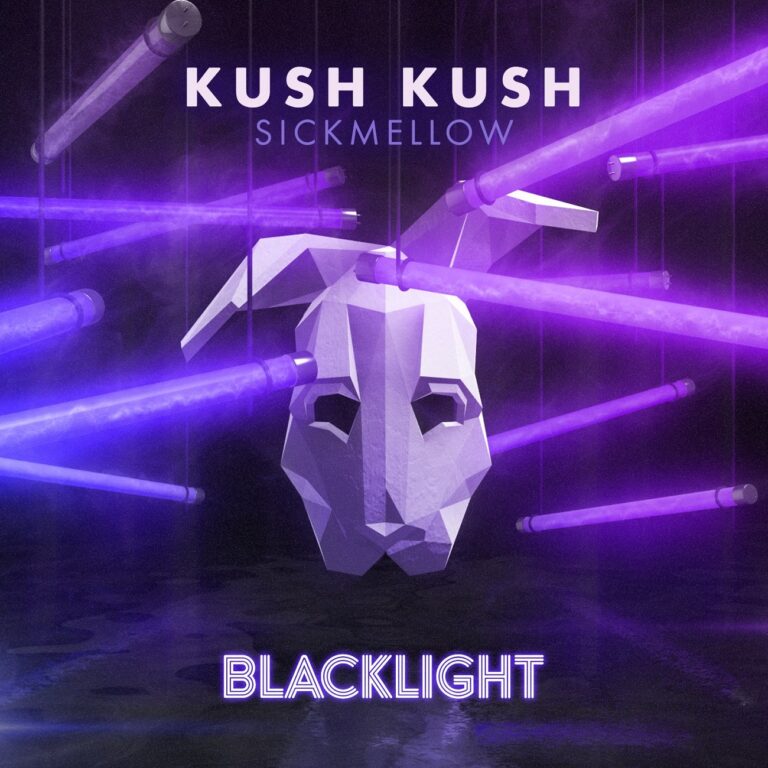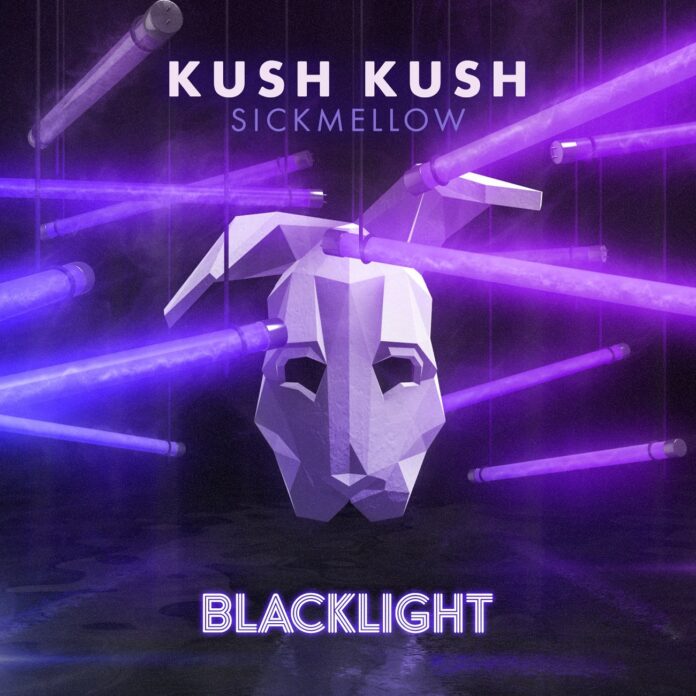 The Pop & Electro Pop genre is graced with a fresh new track entitled, 'Blacklight,' by the eccentric DJ/Producer duo Kush Kush and the upcoming electronic dance music duo, Sickmellow. The collaboration brings forth a distinct flavor in the track that is reminiscent of early Bass House influences and yet has an air of unique originality to it. That new Kush Kush music is the most hyped Electro Pop track that the fans need to listen to right now.
'Blacklight' is a vibrant affair driven by inviting vocals and swingy cadences with flawless ease. The beats, percussion and vocal are in perfect sync with each other, bringing a combination of sumptuous intricacies and deep, smoky emotion in the melodic hooks. The impeccable production of this Pop & Electro Pop tune is the cherry on top as it augments the symphony throughout for an intriguing delivery. The song finds a dynamic flair via soft orchestral elements that will enthrall the listeners.
KK and Sickmellow have brilliantly imbibed a radiant exuberance and groovy energy in 'Blacklight.' It also truly offers impeccable sound design. This song is an innovative and impressive execution of the Pop & Electro Pop genre. The vibrant and modern melody highlights the ardent vocals, accentuated further by perfectly balanced and blended harmonies. This cut has a standout quality, with a catchy and expressive aura, supported by a high-strung and edgy atmosphere.
The bright rhythm contributes to the pulsating sections of the track. This new Kush Kush music has an infectious liveliness, enhanced by the razor-edged percussion. 'Blacklight' features intoxicating foot-stomping energy. It is an incredible paced, fierce delivery that will pull the listeners in an excitable delirium. While the rabbits are not taking off their masks anytime soon (cue the mysterious appearance of KK), 'Blacklight' is high on feelings, energy, and euphoria meters!
Stream 'Kush Kush x Sickmellow – Blacklight' on YouTube below!
Streaming Options:
Kush Kush x Sickmellow – Blacklight Apple Music
Kush Kush x Sickmellow – Blacklight Spotify
Kush Kush x Sickmellow – Blacklight Soundcloud
Kush Kush x Sickmellow – Blacklight FREE DOWNLOAD
Kush Kush x Sickmellow – Blacklight Download
More Streaming Options HERE
---
More About Kush Kush:
KK are a Platinum awarded DJ and production duo. With their previous songs, they have accumulated over 40 million Spotify streams and more than 5 million YouTube views. Boasting 500k monthly listeners on Spotify, they've been featured in some of the streaming service's most popular playlists such as "mint", "Main Stage", "Good Vibes" and "TGIF". Their single "Fight Back With Love Tonight" reached #2 on the Russian airplay chart.
More About Sickmellow:
Sickmellow is a new DJ and EDM record production duo, composed of Gigi Lopez. Jr. and Patrick Stat. The two friends are kicking off their career in 2020 with a brand new kind of dance, house and pop, demanding their place in the new wave of international dance music. "Blacklight" is their first official release.