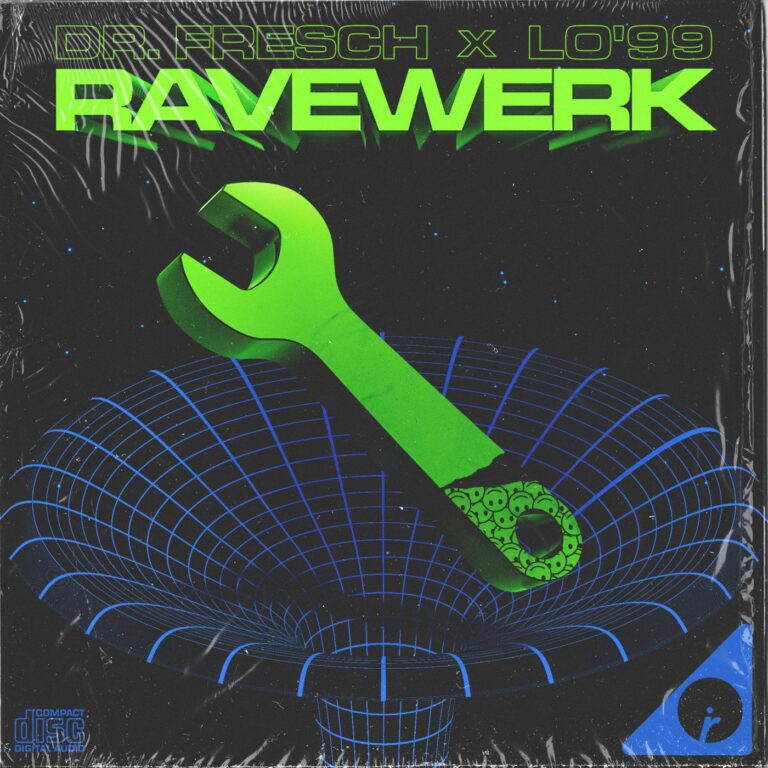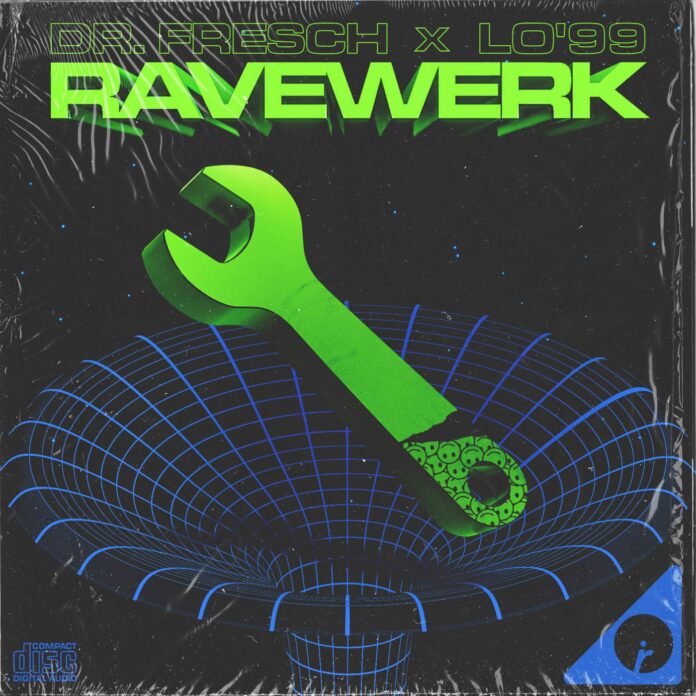 After being crowned as the winner of Insomniac's Discovery Project Contest, Dr. Fresch has gone on to discover great fame and success. Over the years, he has dropped massive tunes like, 'Hello,' 'No Love', and 'You're My Obsession' all of which were streamed more than a million times on Soundcloud alone. He has now collaborated with the Sydney-based producer LO'99 to release a fresh Bass House anthem entitled 'Ravewerk.' Released on Insomniac Records, it is a special track that will make you want to rave. 
Dr. Fresch and LO'99 have fused their signature styles to produce 'Ravewerk.' It is an enticing piece that will blow you away with its phenomenal production quality. This mesmeric Bass House song is a versatile formula that stands out with its intoxicating rhythm. Issued by Insomniac Records, the track echoes with vibrant energy, giving it a sparkling ambiance. This tune is constructed with percussive beats and audacious waves of overlapping cadences. 
The duo polished their track 'Ravewerk' with heavy basslines and swirling synths and features an amalgamation of classic pad work with aggressive percussion that reverberates the eminent aura. Dr. Fresch and LO'99 worked together to form a cordial affair embellished by bouncing beats and anthemic melodies which is what gives this Bass House track an extra oomph. This Insomniac Records release really offers extremely catchy musical radiance.
'Ravewerk' by Dr. Fresch and LO'99  is a blend of captivating elements that will get you to party harder. The surprising union of the bouncy beats and infectious synths showcase rhythmic interplay that is intriguing to another level. The artists have decorated their musical palate in the best way possible by being a deft hand on this Bass House track. We have got this song on repeat and can't get enough of it. 
Stream 'Dr. Fresch & LO'99 – Ravewerk' on YouTube below!
Streaming Options:
Dr. Fresch & LO'99 – Ravewerk Apple Music
Dr. Fresch & LO'99 – Ravewerk Spotify
Dr. Fresch & LO'99 – Ravewerk Soundcloud
Dr. Fresch & LO'99 – Ravewerk FREE DOWNLOAD
Dr. Fresch & LO'99 – Ravewerk Download
More Streaming Options HERE
---
More About Dr. Fresch:
In 2013 after winning Insomniac's Discovery Project Contest, Tony Fresh launched the Dr. Fresch brand. His debut self-titled EP and innovative hip-hop/rap remixes exploded in the blogosphere and Dr. Fresch was subsequently featured at #9 on Billboard Magazine's "Next Big Sound" Chart.
Dr. Fresch has continued to gain serious momentum over the course of the last year. With releases on OWSLA and Ministry of Sound, and over 30 million plays on SoundCloud, Dr. Fresch has quickly solidified himself as one of the most unique emerging dance music artists. His signature "Future Ghetto" brand weaves together elements of house, hip-hop/rap, and trap to create a unique, forward-thinking sound.
More About LO'99:
Tapped by some of the world's most sought after labels and spun by dance music's top tastemakers, make no mistake… LO'99 is doing Australia proud!
This Sydney producer makes tracks that blur the lines between house and breaks; his production usually always packing a heady bassline and often contains a little 2-step or garage influence. And why not we say!! Dance music's elite are getting behind his vision with LO having already secured releases on cult labels like Night Bass, Bunny Tiger, Confession and This Ain't Bristol. To boot, he's already been called upon to remix some of the greats like Röyksopp, Kaskade, Moby and now.. Fatboy Slim!
In no time LO'99 has clocked up four Beatport #1s & had his tunes spun on Triple J, BBC Radio 1 and 1xtra. His debut single Take Me Back hit #5 on the UK club charts, while both his 2016 runaway hit Make Me Feel and the brand new single Fallen soared to #1 at home on the Australian ARIA Club Charts.
So far in 2017 LO has performed at Splendour In The Grass, Nocturnal Wonderland and has played the main stage at Electronic Daisy Carnival in Las Vegas, released an EP on Tchami's Confession label, club tunes on This Ain't Bristol & Night Bass and an official remix for Peking Duk & AlunaGeorge!
LO's upcoming single featuring Elizabeth Rose is just about to surface on his own label Medium Rare Recordings and Armada Deep, it will be followed by a run of secret parties across Australia in November!!