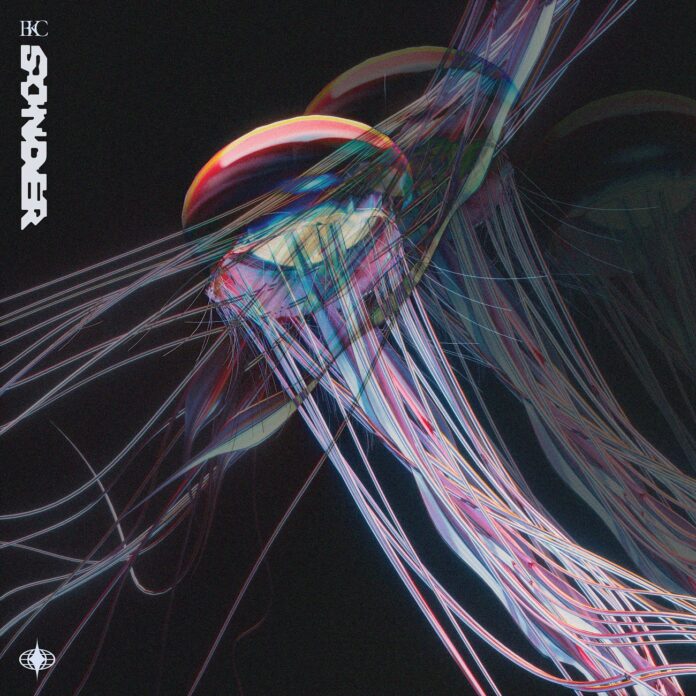 Welcome to the world of the BROKEN KID CLUB. Based in Mexico City, he is one of the newest addition to the Trap music scene. Although his identity is hidden, he is ready to blow you away with his incredible production style. So, are you ready to embrace his music? You better be, as he has just put out his debut extended play called 'SONDER.' This four-track EP is really special and reflects his creative talent as a music producer. What's interesting about this release is that it features the rousing flavors of both Trap and Future Bass music, proving his versatility as an artist. To say that we are spellbound by this opus is an understatement. 'SONDER' has truly worked its magic on us and we are beyond excited to premiere this EP from the upcoming Trap music artist.
'Sonder' opens with the track 'Turmoil.' This song welcomes you with its hypnotizing atmosphere while preparing you at the same time for the madness that is to follow. It ticks all the boxes of being a solid Future Bass music number that will induce a mesmeric effect on you. Filled with ethereal rhythms and percussion, it is an intriguing cut that will work perfectly as an opening track for DJs to warm up the crowd at both festivals and clubs.
The next track on 'SONDER' is called 'When?.' It is a razor-sharp and exciting delivery from the Trap music artist, BROKEN KID CLUB. The track creates an intoxicating rhythm that lands with the perfection of Trap music. It is a mixture of sharp synth and edgy electro melancholy that illustrates a deep emotional side.
The third song on 'SONDER' by BROKEN KID CLUB is entitled, 'Lightbeam.' It is a collaborative track with Sqwd. This song is polished with heavy beats, a booming bassline, and skittering synths. It has a catchy melody that will appeal to fans of both Trap and Future Bass music.
The final track on 'SONDER' is titled 'Four.' This track has a strong echoing flow that propels the percussion and melody to a luxurious level. It has some distinctive elements of Trap music and offers a killer vibe that will have a galvanizing effect on the listeners.
'SONDER' is an exceptional work of art by the Trap music artist BROKEN KID CLUB. This EP feels like a journey from start to finish and shows just how much potential he has as a producer. We are impressed by this release and hope that he continues to surprise the world with his music.
Stream 'BROKEN KID CLUB – SONDER EP' on SoundCloud below and grab your copy HERE!
Connect With BROKEN KID CLUB:
Join Us On:
More About BROKEN KID CLUB:
BROKEN KID CLUB is an artist and producer based in Mexico City, Mexico. What makes his music outstanding is the fact that it features some lush and intricate textures, paying close attention to creating mesmerizing melodic soundscapes and amazing sound design features, adding to the vibrant feel of the music. Fans of artists as diverse as Flume, James Blake, as well as SOHN and What So Not are definitely going to enjoy the sound and feel of BROKEN KID CLUB's music. The project is synonym with great melodic nuances, characterful production aesthetics, and genuinely passionate songwriting. This is the classic example of what happens when everything comes together just perfectly, setting the bar higher with some unique ideas and forward-thinking creative solutions.
Find out more about BROKEN KID CLUB, and do not miss out on his upcoming EP release, which is also going to be the artist's first release to hit streaming platforms, will be available starting from the 19th of June. Follow the artist on social media for updates on the upcoming music release.