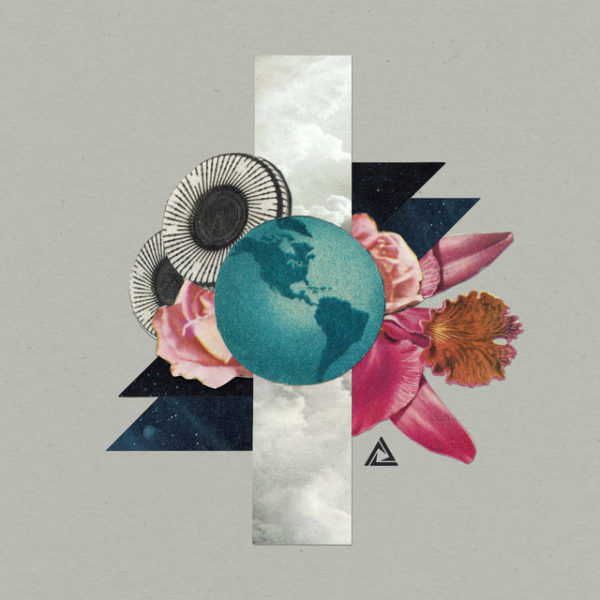 Tritonal began their musical journey in 2008 and they are still one of the most successful duos in electronic music. The guys have released many memorable tunes over the years, their 'Painting with Dreams' album has been streamed more than 140 million times on Spotify alone. They have now put out their first tune of the year entitled 'Born Yesterday.' The track features the breathtaking vocal of Brigetta along with an infectious rhythm and outstanding composition. The track is perfectly balanced, it is hard-hitting but also smooth as silk to the ears. It will surely become a favorite of both EDM and Trance fans and DJs.
It is truly an exceptional collaboration between Tritonal and Brigetta. The intro also features a powerful voice-over from the scholar and spiritualist of Eastern thought, Alan Watts that explodes in a truly thought-provoking way. The Texas duo has created an interesting mix of flavors that impeccably combines the growling bass and synth stabs with Brigetta's prominent vocal. The track reveals delicate chords and a rhythmic drum pattern layered over an infectious melodic top-line synth. These elements combined together really pump up the overall energy of the song and create a spine-tingling sensation, something not many EDM songs can do.
Both Tritonal and Brigetta are in possession of a laudable work ethic and are formidable artists in their respective field of work. So, when they combined their creative ideas to concoct 'Born Yesterday,' the result is unsurprisingly magical. This is the kind of track that will enchant you with its spellbinding vibe and invigorating uplifting melodies. It features rattling acid grooves that are complimented by massive driving basslines which will give you goosebumps.
Combining tactful chimes with big-room bass, 'Born Yesterday' by Tritonal and Brigetta is a highly influential slice of trance music that will capture every bit of your attention. The track gives off a much needed feel-good vibe in these unfortunate times. It is certainly one of the most sensational and memorable tracks of the year so far.
Stream "Tritonal – Born Yesterday feat. Brigetta" on YouTube below and grab your copy HERE!
You can also enjoy the song on Spotify and Soundcloud!
More About Tritonal:
Formed in 2008 in Austin, TX, by Chad Cisneros and David Reed, Tritonal are one of the most successful US electronic music duos of the past decade, today counting nearly 1B collective streams across their discography, which comprises three artist albums, +200 originals and remixes, and six Top 10 hits on Billboard's electronic charts.
In May 2011, Tritonal released their debut album, 'Piercing the Quiet,' one of their first successes. They followed up with the three-part 'Metamorphic' EP series (2013-2014), which marked Tritonal's expansion into new genres and featured their breakout hits, "Now or Never" and "Anchor."
In Sept. 2016, Tritonal released their second album, 'Painting With Dreams,' which has garnered +140M streams on Spotify alone. Their third album, 'U & Me' (June 2019), which features collaborations with Sultan + Shepard, platinum singer-songwriter Mozella and multi-platinum artist Rachel Platten, reached the Top 10 on Billboard's Dance/Electronic Album Sales chart.
Cisneros and Reed are also co-owners of the tastemaker label Enhanced Music, which counts nearly 2,000 releases since its launch in 2008. Dubbed "the label that delivers tune after tune" by Mixmag, Enhanced celebrated its 10-year anniversary in 2018 via the expansive '10 Years of Enhanced' compilation.
In addition to 'Tritonia,' their globally streamed weekly radio show, Tritonal have headlined the world's leading festivals, including EDC Las Vegas, Lollapalooza, and Ultra Music Festival.
Follow our Tritonia Selects playlist on Spotify and check out all the tracks we've played in this episode of Tritonia: https://tritonal.fanlink.to/TritoniaSelects
Follow Tritonal:
Soundcloud
Facebook
Twitter
Website

Join Us On: